[Updated] St. Anthony's Church will be having a special feast day on Sunday [June 10] at their Middle Road location in Warwick which will include a procession and bazaar.
The church bulletin said, "There will be a special Mass on Sunday, June 10th at 1:30pm to honour the patron saint St. Anthony.
"There will be no 11:30am Mass on this day. The Mass will be celebrated in both Portuguese and English with a procession following after Mass. The Somerset Brigade Band will accompany the procession.
Update: The 30-minute live video replay is below
"Festivities to follow from 3:00 pm -10:00 pm in the church hall and patio with entertainment, food, games, Fun Castle, Portuguese donuts, raffles and more."
The procession will get underway at about 2.30pm and everyone is invited to attend and enjoy the activities.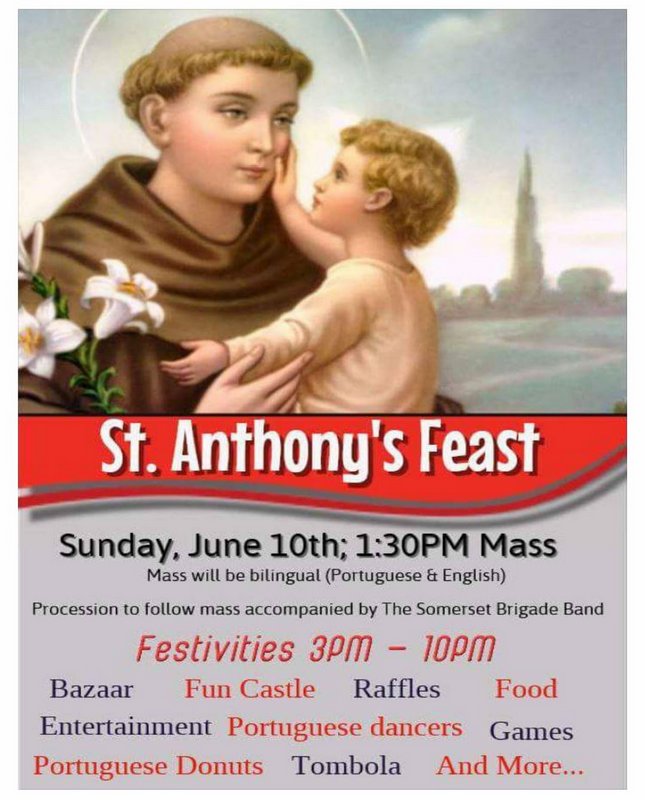 Read More About