Minister of Transport and Regulatory Affairs Walter Roban continues to encourage public feedback on the Road Safety Council's new Road Safety Plan 2018 – entitled Operation Caution. The Minister invites the public to review Operation Caution online at www.gov.bm and share their views on the plan by July 30.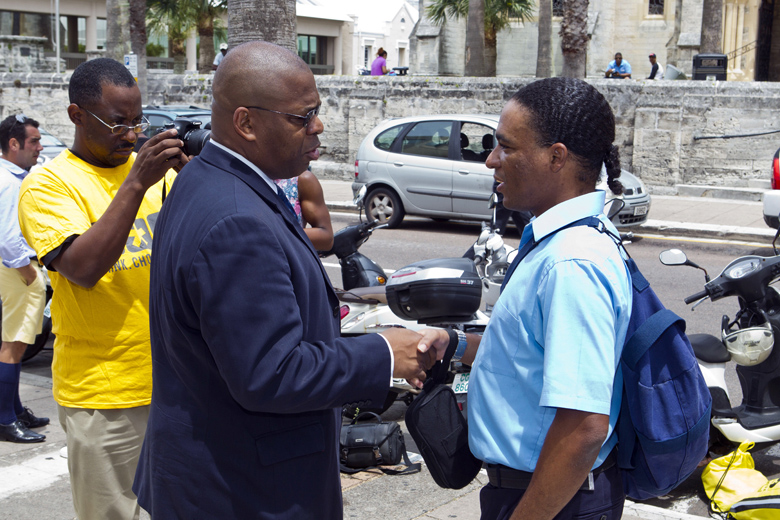 "This week, Minister Roban along with Road Safety Council Chairman Dennis Lister III, implemented another step in the first, awareness phase of the plan by hosting a series of street interviews," the Ministry said.
"These interviews were designed to solicit the public's opinion about road safety in Bermuda and sought suggestions to how Operation Caution can better reflect the public's concerns.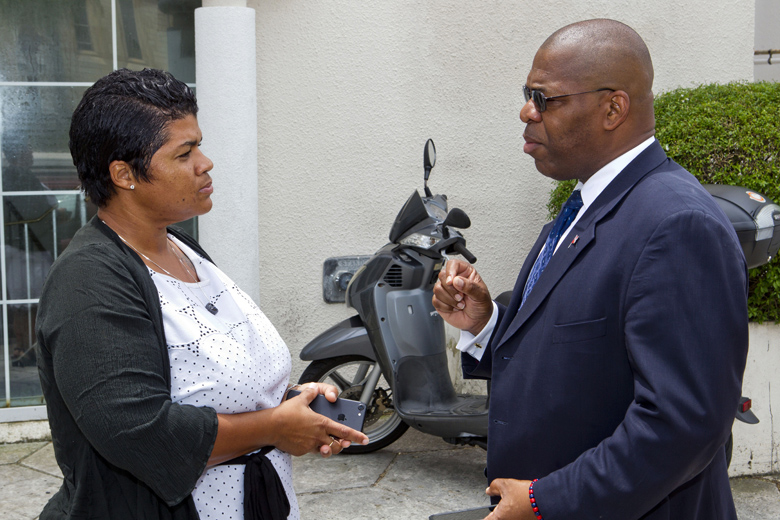 "Last week [June 25, 27, 28] the Minister and Chairman hosted a series of Town Hall meetings to inform the public of different strategies included in the plan and invite them to share further recommendations.
"They were joined by Minister of National Security, the Hon. Wayne Caines, who answered questions about speed cameras and roadside sobriety testing, a notable part of Operation Caution."
Read More About
Category: All