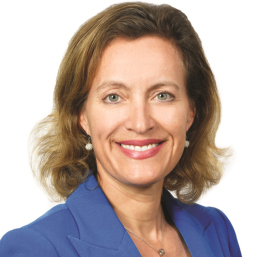 Appleby lawyers from across their global offices have again been recognised in Legal Week's, Private Client Global Elite for 2018, including Bermuda Partner Vanessa Schrum.
"The Private Client Global Elite print and digital supplement profiles 200 top trust and estate legal practitioners – including private client lawyers, tax lawyers, litigators and barristers," the company said.
"This year, Private Client and Trusts Group Head and Cayman Partner, Carlos de Serpa Pimentel, Dispute Resolution Group Head and Jersey Partner, Fraser Robertson and Private Client and Trusts Group Head and Bermuda Partner, Vanessa Schrum, have all been identified in the Private Client Global Elite 2018.
"They have been recognised for their contributions and expertise in advising trustees and ultra-high net worth individuals on the establishment, restructuring and administration of trusts, the use of private trust companies and providing advice to Protectors and beneficiaries on a variety of trust related matters.
Mr Pimentel is delighted that Appleby has again been recognised as a leader in the Private Client and Trust field, saying: "Legal Week's Private Client Global Elite is a highly regarded publication and continues to provide reputable recognition for PC&T lawyers while offering a trusted source of information for entrepreneurs and high net worth individuals.
"Recognition of colleagues from across Appleby's offices also highlights the great depth of expertise within the firm globally."

Read More About