[Updated] The Bermuda Women's U15 Football team is matching up against Grenada today [Aug 12] in the Division Two Final of the 2018 Concacaf Women's U15 Championship taking place in Florida, and you can tune in and watch live below.
The team advanced to this level of competition after making an impressive showing in the first round and semi-finals, winning all four games, recording a 1-0 victory over St. Lucia, a 3-1 win over Antigua & Barbuda, 1-0 victory over Barbados, and a 2-1 victory over Curaçao.
Bermuda's team consists of Zakhari Turner, Terrine Trott, Koa Goodchild, Satia Burchall, Danni Watson, Zemira Webb, Jahde Simmons, Emily Cabral, Ramiah Brangman, Lara Backeberg, Azra Shakir, Marli Butterfield, Che Chulae Dowling, Shye Blair Paynter, Katelyn Medeiros, Adia Gibbons, Jahni Simmons and Katherine Bean Rosario.
Update 12.47pm: Bermuda lead 1-0 as of half time!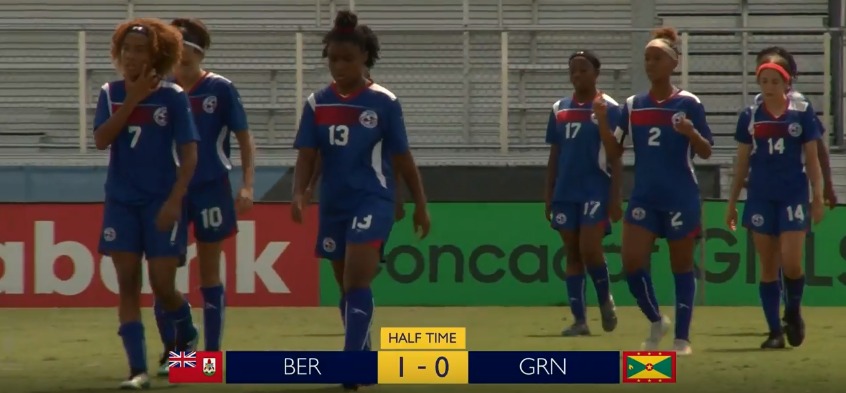 Update 1.03pm: Grenada has equalized, and the score is now 1-1
Update 1.15pm: Bermuda score again to take the 2 – 1 lead!
Update 1.37pm: Bermuda win the game by a score of 2-1 to claim the Division 2 Title! They won five consecutive matches to claim the title as an undefeated team!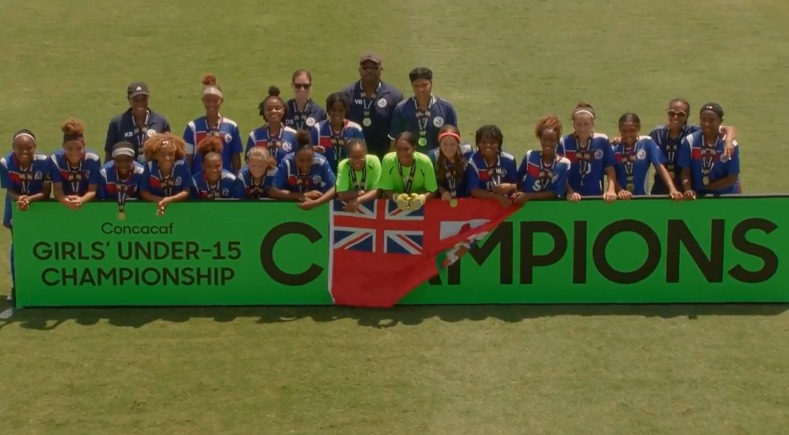 Concacaf's match report said, "Bermuda is the Division 2 champion of the 2018 Conccaf Girls' Under-15 Championship after claiming a 2-1 victory over Grenada in the final on Sunday at the IMG Academy in Bradenton, Florida.
"Entering the match with a perfect 4W-0D-0L record in the competition, Bermuda took a lead in the fourth minute of first half stoppage time through Adia Gibbons.
"However, Grenada showed the resilience that had served them so well in its 7-6 penalty shootout win over Martinique in the semifinal, and drew level with Bermuda in the 48th minute thanks to Nyah Hood's goal.
"But the day belonged to Bermuda and it was Emily Cabral who scored the title-winning goal in the 57th minute to earn Bermuda the trophy."
The live broadcast has ended, and the replay, courtesy of Concacaf, is below

Read More About