"It has been a pleasure to have the Regiment on site for the past few days and we appreciate the opportunity to share our facilities for this important key point site training exercise," Link Facilities Manager Tim Repose said.
Mr. Repose said, "We extend our thanks to the group who have been onsite for their professionalism with both clients and staff and also for their help in providing some housekeeping assistance. We look forward to continuing Link Bermuda's longstanding relationship with the Royal Bermuda Regiment."
More than 30 troops recently practiced around the clock guard duties at key points in the event of disaster or civil disturbance, using the Link Bermuda location for their training.
A Company, Royal Bermuda Regiment at the Link Bermuda Facilities with CEO, Julya Hill, and key staff members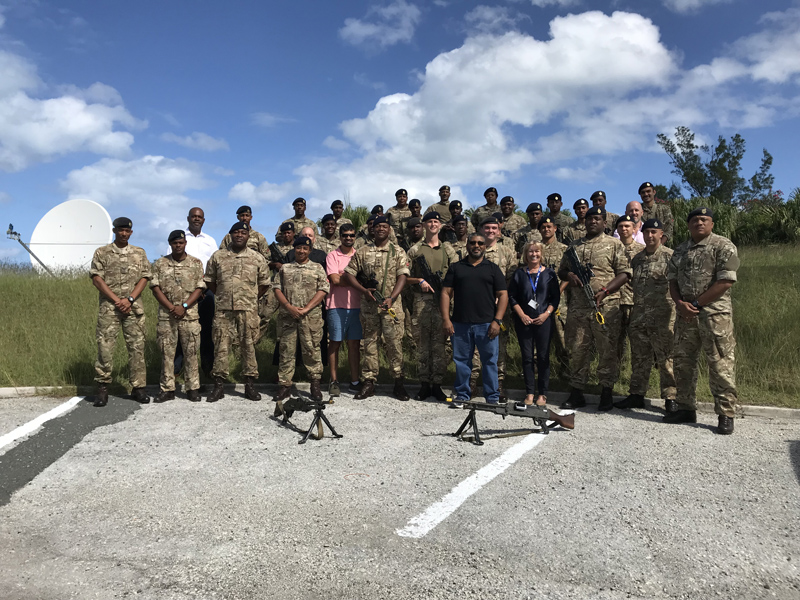 BBQ provided by Link Bermuda following completion of the exercise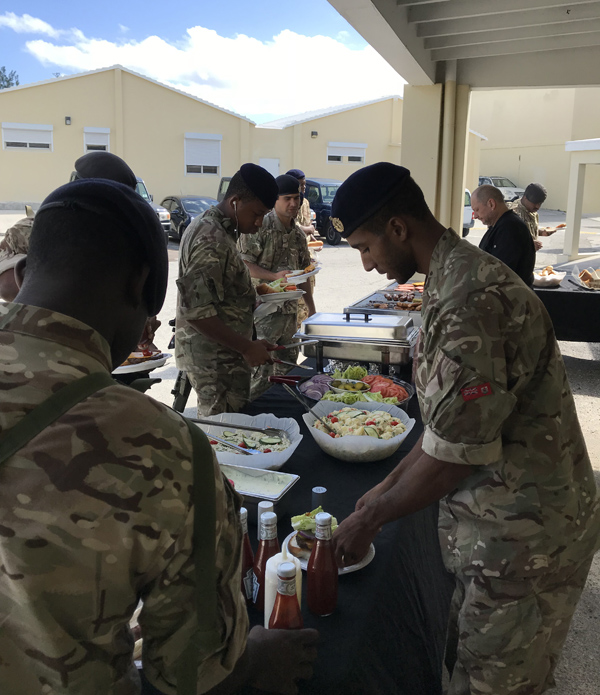 Link Bermuda Facilities Manager, Tim Repose, with on duty soldiers from Group A, Royal Bermuda Regiment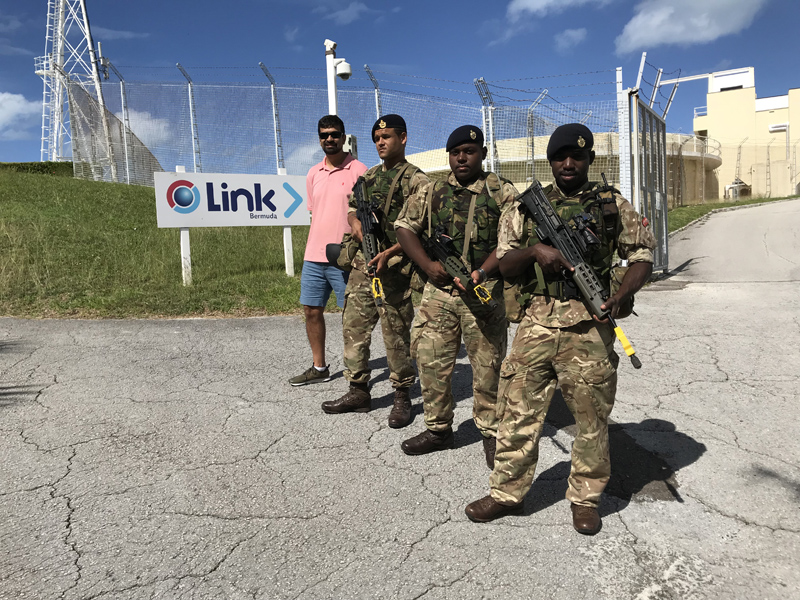 Read More About
Category: All, Business, News, technology