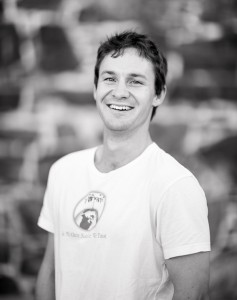 Hamilton Princess & Beach Club is partnering with South African vineyard, Waterford Estate, to put on an exclusive wine dinner on Saturday, October 20th.
"The dinner will be hosted by the vineyard's Head Winemaker, Mark le Roux who is visiting the island for the first time. At just 32 years old he is considered one of the rising stars of the wine world," a spokesperson said.
"Starting his vintner career as an intern at Waterford Estate, Mr le Roux was last year named South Africa's Young Winemaker of the Year for 2017. Less than 50 miles outside of Cape Town, the South African vineyard has established itself as a leader in the New World wine field.
"Guests at the dinner will enjoy a six course meal with wine pairings chosen by the chefs and Mr le Roux and will enjoy engaging descriptions and stories from the winemaker.
"Featured wines include the Estate Cabernet Sauvignon, Stellenbosch 2015 and Waterford Estate's flagship wine, The Jem Blend, Stellenbosch 2012.
"The six course dinner menu has been specially crafted to complement that wines chosen by Mr le Roux and features locally sourced ingredients. Menu items include Wadson Farm Chicken with Poached Breast, Crispy Leg, Schmaltzy Rice, Foie Gras and Pickled Plum and Char Sui Coco Bao with Honey BBQ Pork Belly and Mushroom Marmalade.
"The hotel has recently renewed its commitment to fine wines by hiring its first sommelier, Oana-Alexandra Taflan and is beginning to ramp up its wine event offerings. On October 19th, the hotel will host a four course wine dinner for Ceretto wines at Marcus'."
Mark le Roux, Head Winemaker at Waterford Wines, said: "I am excited to be visiting Bermuda for the first time and to be hosting this dinner at Hamilton Princess & Beach Club which has a great reputation for its commitment to good food and wine. I hope that everyone from wine connoisseurs to those who aren't sure what they like turns up: wine is for everyone."
The Waterford Estate in South Africa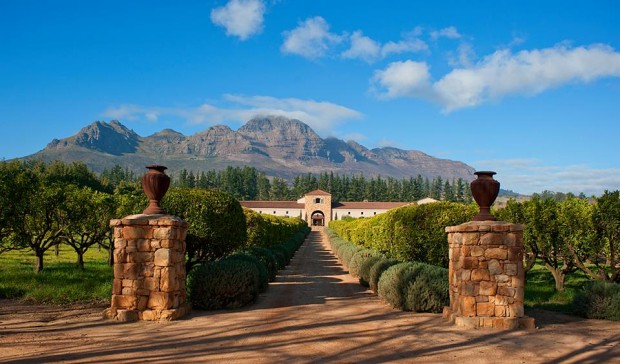 Tim Morrison, General Manager at Hamilton Princess & Beach Club, said: "At Hamilton Princess & Beach Club, we are passionate about wine and fine dining. The evening promises to be very entertaining and a meal to remember and diners will get a glimpse of the inside of the wine world from Mark le Roux."
Tickets for the Waterford Estate Wine Dinner cost $135 per person, plus gratuities, and can be purchased from www.PTIX.bm. Tickets for the Ceretto Wine Dinner are $125 each, plus gratuities, and can be booked by emailing ham.diningreservations@fairmont.com or calling [441] 298-2028 between 8:30am and 9:00pm.

Read More About