[Written by Don Burgess]
The victory in Bermuda by same-sex marriage advocates is likely to spark similar decisions elsewhere, according to a leading local lawyer involved in the case.
"This is precedent-setting," said Rod Attride-Stirling who represented five of the six clients the Bermuda Government took to the Court of Appeal.
"Northern Ireland is the only part of the United Kingdom that doesn't have same-sex marriage," Mr Attride Stirling said. He expects that soon an application will come forth in that country based on the Bermuda case and freedom of conscience.
"No one has done this before. No one has done it in Europe either because all of the European conventions all dealt only with sexual orientation discrimination because that was felt to be easier. This sets a massive precedent. This is an incredibly important judgement for all of us here in Bermuda and beyond."
The lawyer also issued a warning across Government's bow if it is thinking about appealing the Court of Appeal's decision.
"If this case any further, to the Privy Council, all I can say is that in the Privy Council we have probably the most liberal bench we've ever had which is led by Lady Hale, who is one of the leading human rights lawyers in the UK and we relied on many of her judgments in this case."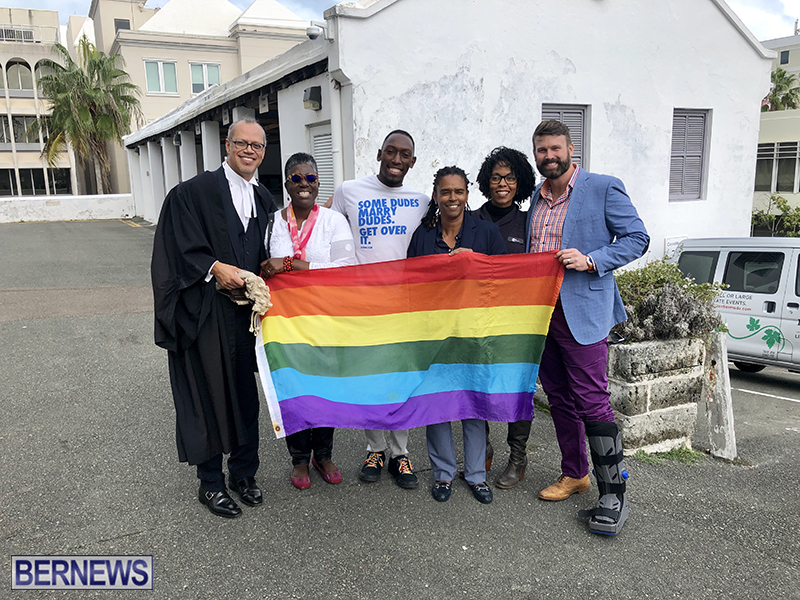 As it is, both Mr Attride-Stirling, and Mark Pettingill, who represented Roderick Ferguson, have made a request to recoup costs from the Government.
Mr Attride-Stirling heaped praise on OUTBermuda for gathering a coalition of people together to make this case successful.
OUTBermuda's Adrian Hartnett-Beasley thanked Maryellen Jackson and Roderick Ferguson for their courage in "taking a very public, personal stance to protect everyone in Bermuda's right to get married. We applaud them."
The full judgment follows below [PDF here]:

Read More About