Bermuda Sanshou Association [BSA] hosted its second annual Sanda Pandas In-house Tournament at Aries Sports Centre on Tuesday evening in front of a crowd of very enthusiastic parents and supporters.
Fourteen athletes competed in the in-house competition where 6 gold, 6 silver and 2 bronze medals were awarded to the winners. The majority of the competitors are part of BSA's Sanda Pandas program under the tutelage of Coach Sentwali Woolridge with two of the athletes representing JCB School of Survival Arts who also have their home at Aries.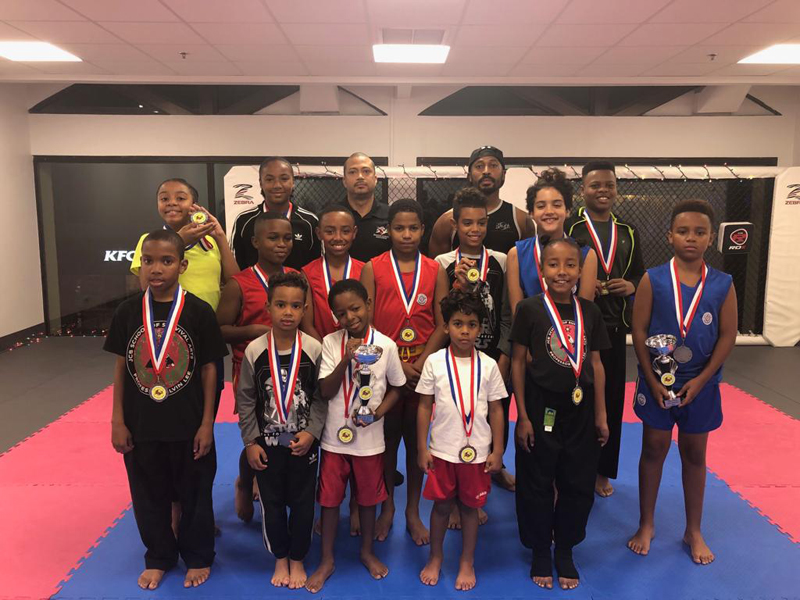 Yu'udai Trott Hayward was selected as the tournament's overall Outstanding Fighter while Alessandro Davis was announced as the Most Improved Fighter for 2018.
The tournament results are as follows:
Group 1
Szaine Williams – Gold
Matai Phipps – Silver
Sebastian Davis – Bronze
Group 2
Nathaniel Thomas – Gold
Alessandro Davis – Silver
Group 3
Jahzinio Rayner- Gold
Kamari Nesbitt [JCB] – Silver
Group 4
Shaela Bailey – Gold
Enzi Johnston [JCB] – Silver
Group 5
Dominique Brown – Gold
Kya Lynn Garnett – Silver
Group 6
Yu' udai Trott Hayward – Gold
Jahkyi Rayner – Silver
Mason Barioni – Bronze

Read More About