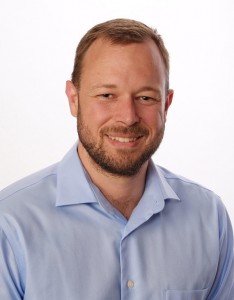 Government "needs to tell people what its plan is to address the potential effects of the EU Substance Act," according to Shadow Finance Minister Nick Kempe.
The new Act requires companies that are "engaged in a relevant activity" in Bermuda to "comply with the economic substance requirements" with relevant activity deemed as carrying on business in the fields of "banking, insurance, fund management, financing, leasing, headquarters, shipping, distribution and service centre, intellectual property, and holding entity."
Minister of Finance Curtis Dickinson previously said, "The necessity of the Economic Substance Act was to satisfy requirements from the European Union that companies registered in Bermuda must maintain a physical presence, employees and revenue generating activities."
Senator Kempe said, "The Act, which was passed at 11th hour due to constantly moving goalposts by the EU, is now in force. I commend the team that got it over the line and the One Bermuda Alliance will support efforts to maintain Bermuda's blue chip status.
"This is yet another attack by a foreign power on our business model and the imposition of further regulations is a big bag of expensive lemons. There will most certainly be sectors of our economy that suffer absolute losses in the next six months to two years as a result of this legislation, however there may be opportunities as well.
"Those companies that are on the edge of proving economic substance in Bermuda may be able to bolster their staffing here to improve their case of adequacy.
"I believe the Government shares the hope that some good could come from EU substance, however, hopes and plans are two different things. To turn lemons into lemonade you need some sugar, but where is Government's plan?
"The Premier has known this was coming for a long time, in fact committing to the compliance route in a letter to the EU's Code of Conduct Group in November 2017.
"Most of proving substance has to do with boots on the ground. What incentives have been rolled out to ensure that those sectors of IB – besides insurance and banking which are most likely to be able to meet EU substance requirements – will chose to expand their footprint here as opposed to somewhere else?
"The OBA hopes that any expanded footprint is filled with Bermudians in the first instance, especially those with translatable skills affected by M&A in insurance. It is quite possible though, that to fully seize whatever opportunity lies in substance requirements, that a significant number of jobs will be filled by new guest workers.
"Whilst any increase to our resident working population will bring more spending power to help a faltering retail sector, help spread the cost of health care over a younger base and broaden the tax base so all Bermudians feel less squeezed, a successful immigration stimulus also requires a plan.
"The PLP placed a lot of political importance on Comprehensive Immigration Reform when in Opposition. It's been 18 months since the election and it appears that no progress has been made on that front.
"Should the silver lining in EU Substance require an increase in resident guest workers, is the PLP willing to sell that as a good thing to Bermuda or shall we risk losing out to all the other jurisdictions reacting to the window to comply?"
Update:  Minister of Finance Curtis Dickinson has responded, his statement is here.
Read More About