[Written by Patrick Bean]
There's a sporting dilemma in the Millett household, a sibling rivalry of sorts, however their's is a positive quandary where brother and sister are each talented student/athletes striving for success on and off the courts and fields.
Daaimah Millett and Diione Millett Jr are each gaining high level instruction and earning notoriety for their exploits at the noted Langley School in Norwich among the strolling Norfolk countryside within England's far eastern section, with Diione excelling as an attacker on the soccer pitch while younger sister Daaimah is a emerging defensive stopper on the netball court.
Each are also performing well within the classroom, with Diione taking advantage of Langley's academic studies, as well as achieving a BTEC in Sports Performance and Excellence alongside weekly football coaching and training.
Along with football fundamentals on the pitch, Diione is supported off the pitch in varied career areas as post-game analytics, to strength and conditioning and diet, whereby he and fellow student/athletes learn first hand what it takes to be a world-class footballer.
The young talent firmly has the academic side of things as his plan B, the sports-minded youngster being bent on establishing a professional career on the football pitch, just as are several Bermudians across professional leagues ranging in Europe from west to regions near Russia and nations of the defunct Soviet Union.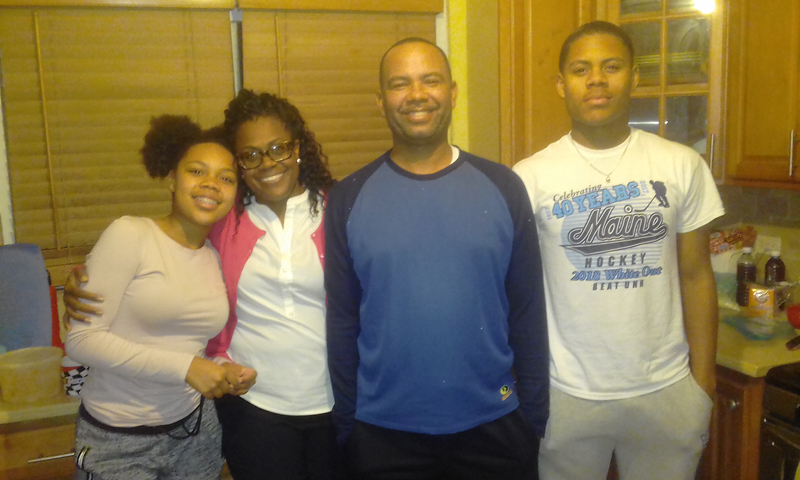 "My short-term goal is to get into an academy at the end of this year and hopefully achieve a scholarship deal where I can focus more on football and work harder toward being a professional football player," said Diione, whose long-term plan differs little than the abbreviated first.
"My long-term goal is also to be a professional football player. It's eye-opening because here [in England] you get to see the work that the academy players put in outside of training whereby as Bermudians that's something we lack quite a bit. We have much of the natural ability, but we don't tend to put in the work."
Disciplined acquisition of the requisite technical and tactical teaching to combine with his physical gifts will need to take place for success in his journey, however Diione has been hitting the target as of late, scoring a hat-trick for his school just prior to coming home for Christmas and following with a début appearance for Dandy Town in the Friendship trophy semifinal as a substitute against Boulevard, a match Town won to reach New Year's Day.
Meanwhile, the younger female sibling is well short of being absolutely certain as to the exact career course of study she might ultimately decide upon, however at present is embarking on pre-requisite business studies involving marketing and sales, economics and other electives and requisites.
"My focus, class-wise, is mostly business and I'm headed in that direction, but my options are still very open," said the young lady. "At the moment in my class, we're talking a lot about marketing and that sort of thing, which I find interesting."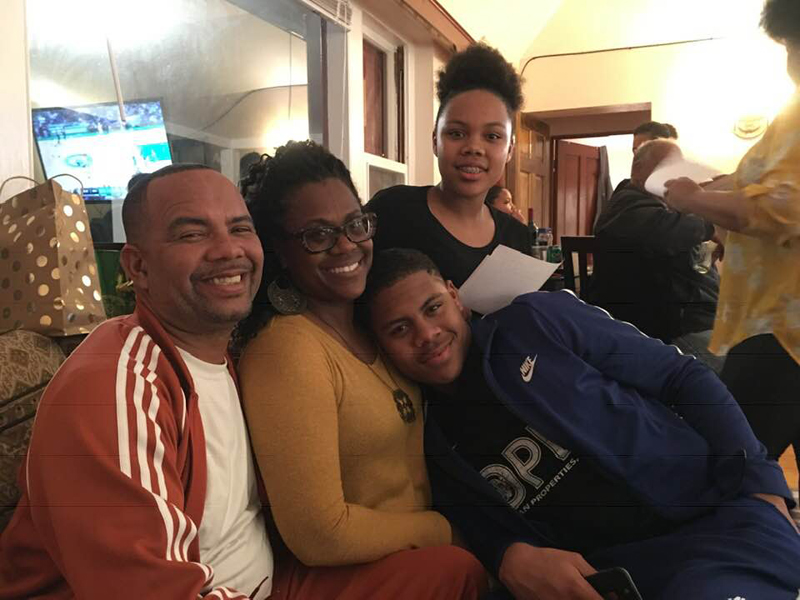 "Academically it's not too bad, you just have to stay focused and pay attention in class or you'll be lost; you have to take it serious."
Getting to the fun stuff on the court, Daaimah's eyes lit and cheeks flushed as the teen spoke to her electing to play in defensive roles because she simply was not a good shooter, she could both pass and defend but shot making was never going to likely be a great part of her repertoire.
"I at one time played attack and I just came to the conclusion that I can't shoot and said 'this is not my position', so I stick to defence and sometimes at centre," she laughingly explained, adding that her style on defence combined physicality and finesse, along with a good sense for the game's strategies. "I kind of use both physicalness and finesse to defend against the opponents."
Most often it is goal defence she occupies, with the responsibilities of guarding and preventing advancement by the goal attack. At centre she has greater freedom to expose passing assisting and advancing creativity.
During the current respite back in Bermuda for the Christmas break, she made appearances for her home club Phoenix in her customary protective position.
Both plan on continuing to train and/or play locally until they return back across the pond.
Proud parents Diione Sr. and Oneika are beside themselves with hopeful satisfaction as they observe the growth of their offspring.
"We were happy to have both get scholarships to Langley; we had options in the US but Langley gave us scholarships for both so it was a no-brainer after that," said father Diione Sr., a one-time player with Dandy Town before a series of injuries curtailed his playing career and he moved to coaching youth groups and the club.
"We're happy as both of them are telling us that they're enjoying their experiences and for me it's much of a surprise for my daughter, because my son has already had experience overseas.
"They're in a situation where they get exposed to different things as well as getting exposure."
Mother Oneika echoed the sentiments of her husband, that the children have always been active and athletically inclined and that she is likewise affirmative of the progress the children are making.
"We've always pushed then to achieve – my pushing has been much gentler than my husband's method – but it's been my pleasure to be able to give them the opportunity and we've seen the results, we've seen the change through their exposure to not just football or netball, but varied sports and activities like rugby for Daaimah, basketball, and Diione's done some track as well."

Read More About