On February 2 and 3, the Bermuda Reserve Police hosted their fellow organisations, the Royal Bermuda Regiment and the St. John Ambulance, for a round table discussion on the topics of recruitment and retention.

A police spokesperson said, "The discussions presented the three organisations with an open forum to talk about the challenges that they each face regarding recruitment and retention of personnel.
"There was full and robust discussion about:
Operation and Life in each Organisation
Recruitment Strategies
Training Initiatives
Retention Activities
Strategic Next Steps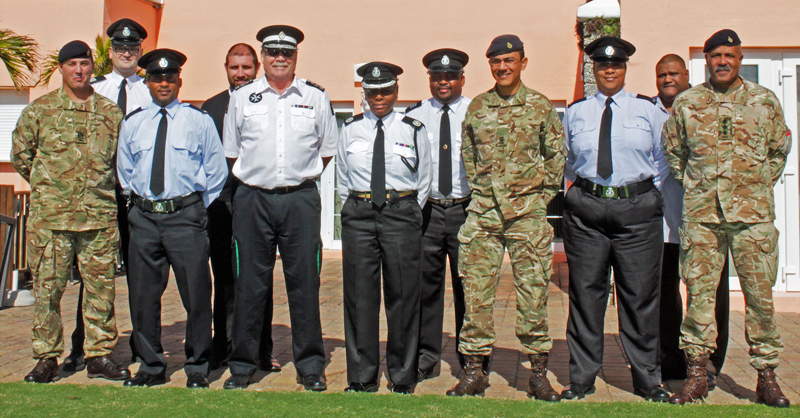 "With a better understanding of how each agency functions and with more insight into their operational processes, it was agreed that going forward the three organisations would each commit to the sharing of ideas, strategies and information.
"This was the first of what will be continued efforts to have combined organisational meetings, joint recruitment and training sessions and increased social interaction among the Bermuda Reserve Police, Royal Bermuda Regiment and St. John Ambulance."
Read More About