[Written by Don Burgess]
The Drive is on at Dellwood Middle School!
The Dellwood PTA and Family Association are raising funds to purchase a van that will be used for field trips, sporting events, and transporting students to CedarBridge Academy who are taking classes there.
Philanthropist and substitute teacher Lindsay Simmons said the whole Dellwood community is rallying around to purchase a van for the school. She said the cost of the van is $48,000.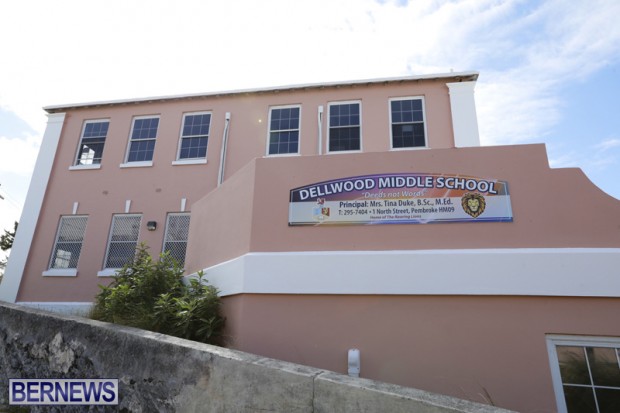 Dionne Greene, an ASD classroom teacher, said the van is needed. "I teach children on the autism spectrum disorder, and we do a lot of community-based instruction. So we go out in the community a lot. We do gardening at Government House, we go to Windreach, we go to a yoga aerobics class, grocery shopping, and banking. Teaching them how to carry themselves in the community."
Vernita Hollis, M2 advisor, and the educational therapist said the school has "dual enrolment M3 students who have the opportunity to do mathematics at the senior school level. We have a cohort of students who are dually enrolled at Dellwood and CedarBridge Academy, so they need to be transported several times a day to their English and mathematics classes."
Joyann Clarke, a PE teacher, added, "We don't have a field or gym to use at the moment, which is a real problem in getting kids to training. Because we don't have a field most of our games are away, we have to transport them."
To raise money for the Dellwood Drive, students have pledge sheets people can sign up for, there will be a bake sale, and tag days will be held.
To find out more or make a pledge, you can contact the school at 295-7404.

Read More About