[Written by Don Burgess]
Motorists passing through the roundabout connecting St David's and St George's received a bit of cheer this morning [Feb 22. Students from St David's Primary School were holding up various signs of encouragement to start their Random Acts of Kindness Week.
Deputy principal Andrea Isaac told Bernews, "We wanted to start the week off by showing positive messages to the motorists. In this climate with such much going on with Covid, we feel that people need to be uplifted. We felt a good way to uplift was to show kind messages and hopefully they will pay it forward."
The rest of the week's activities include a Zoom call with residents of Sylvia Richardson Care Facility, having the students do something to encourage their parents or guardian, having the parents or guardian put a note in their child's lunch, and concludes on Friday with students and staff choosing one other person at St David's Primary and do something kind for them.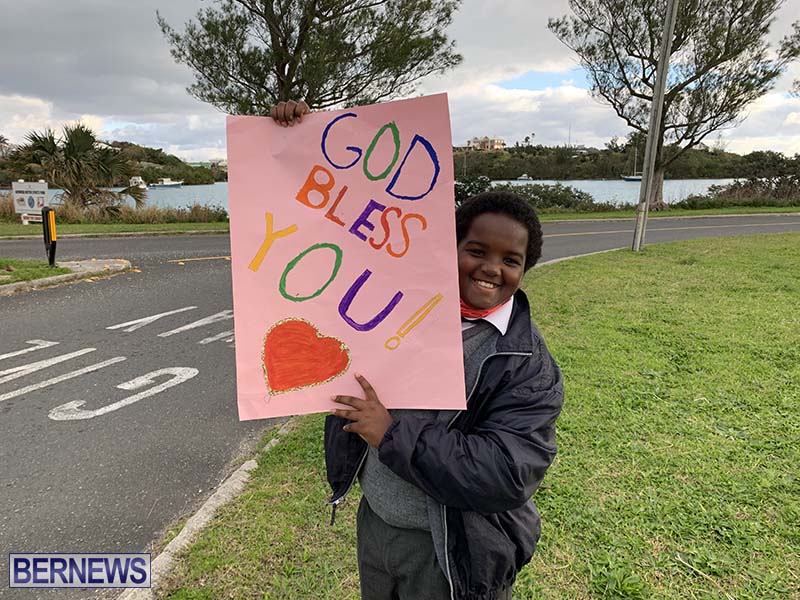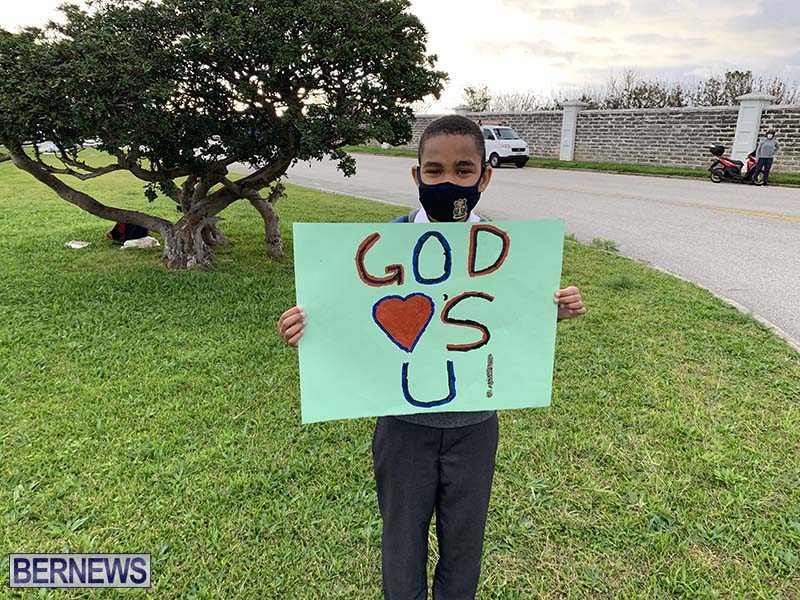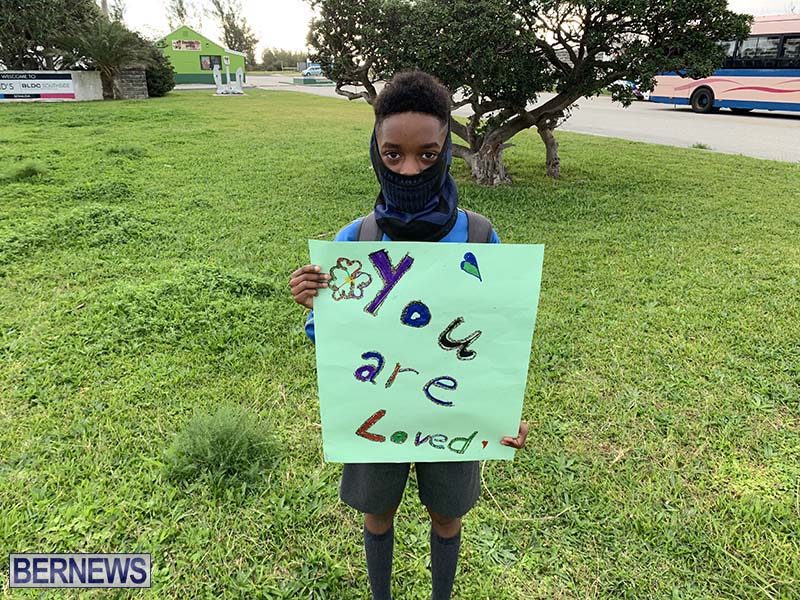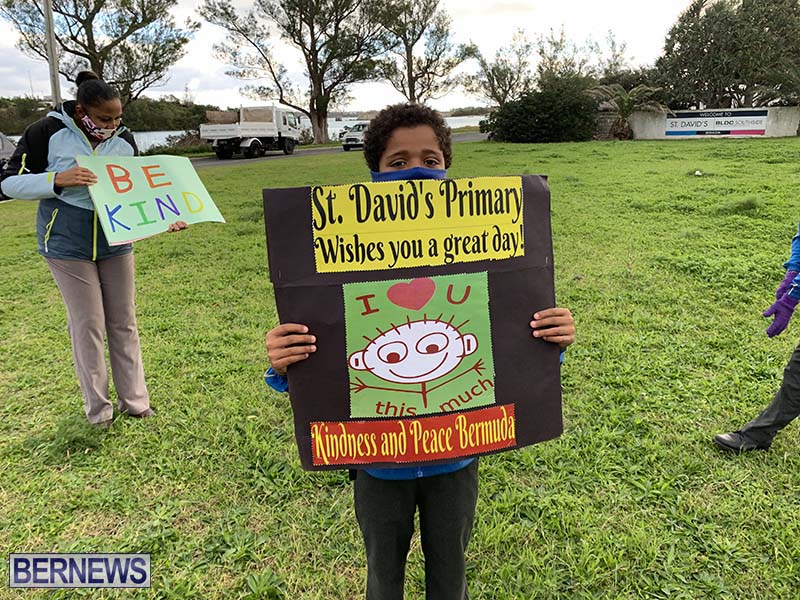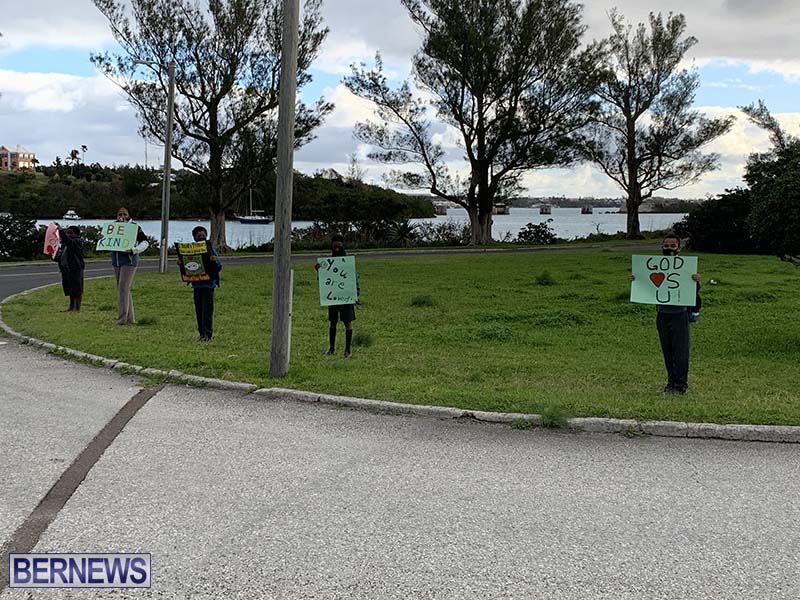 Read More About