The Bermuda International Invitational Race Week [BIIRW] is set to begin this Saturday [April 27].
A spokesperson said, "The Royal Bermuda Yacht Club [RBYC] is ready run some first class racing for the 2019 edition of BIIRW is set to begin this Saturday [April 27, 2019]. The event will see three sailing classes competing over the course of the week: Etchells and the PHRF [handicap] and IODs."
RBYC Commodore, Jonathan Corless stated: "We are once again pleased to open our door for this event and welcome all the local and visiting sailors. The Club is looking forward to putting on some excellent racing for all boat classes."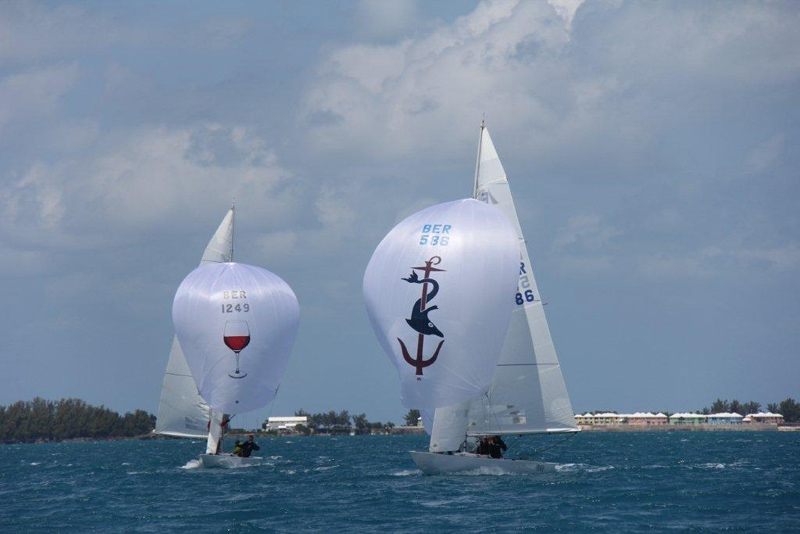 The Club is proud to have long-time sponsor, BACARDI, [local distributor Bermuda Premium Spirits Limited [BPSL] on board once again and host sponsor the Bermuda Tourism Authority.
Vernon Pemberton, spokesperson for the company had this to say: "Bacardi and the Bermuda International Invitational Race Week have enjoyed a long and successful history together. We look forward to some fantastic, competitive racing out on the Great Sound and some great stories shared back at the dock."
The International Etchells class has a long and proud history in BIIRW. Tim Patton [Thrash], past winner, will celebrate his 46h consecutive appearance this year. Joining him on the race course will be newly returned island resident John Hele [USA, Renegade] and Kelsey Durham [BER], who is also the Bermuda representative in the upcoming Argo Group Gold Cup. The Etchells will be racing Saturday and Sunday.
PHRF Division are competing for the first time in BIIRW on the Sunday. This class is made up of the various types boats that all compete with a time handicap – similar to the Wednesday Night race series. The fleet will start with a traditional Windward/Leeward course and finish with a typical PHRF 'around the buoys' course, finishing off the RBYC dock.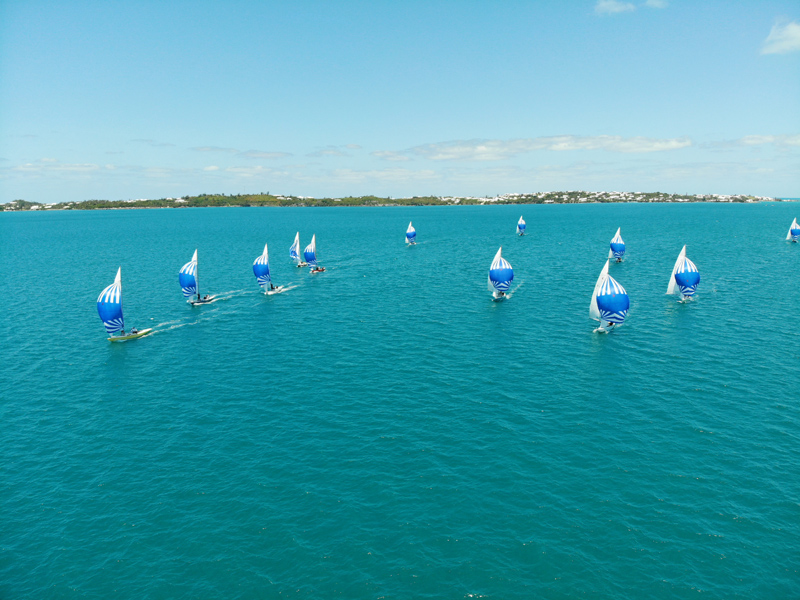 The International One Design [IOD]. Once again, this 80+ year old fleet will be fielding a complete roster of 13 boats: This year there are 13 participants: 12 from overseas and 1 from Bermuda. Competitors are from the United States, Canada, Great Britain, Sweden and Bermuda. The IODs overall series is 12 races which is divided in to Series A and Series B.
The local team to watch is BER 1, being helmed by Patrick Cooper. Cooper has a long history competing for the Vrengen Gold Cup. Stiff competition comes from Chester, Nova Scotia representative, four-time Vrengen Gold Cup winner, Peter Wickwire. Returning after several years of absence is David Rockefeller – representing the North East Harbor, Maine Fleet. From across the 'pond' strong contention will come from Martin Rygh [Norway].
The full list of IOD competitors is: Mike Conlin [GBR], Patrick Cooper [BER], Oliver Dix [GBR], Peter McCausland [Nantucket], Ian Morrison [Marblehead, Mass], Jeremy Preston [GBR], William Reed [Fisher's Island], David Rockefeller [NEH], Urban Ripstop [SWE], Martin Rygh [NOR], Peter Wickwire [CAN], Mark Wincer [GBR], Paul Zupan [San Francisco].
The IOD class races from Sunday April 28 – Friday May 3, 2019. All racing takes place in the Great Sound with the first race due to start at 12:00 noon each day.

Read More About