[Written by Mikaela Ian Pearman]
You know the season is changing when it's warm enough to eat outside next to or on the water. And to me, that's the best part of the weather warming up.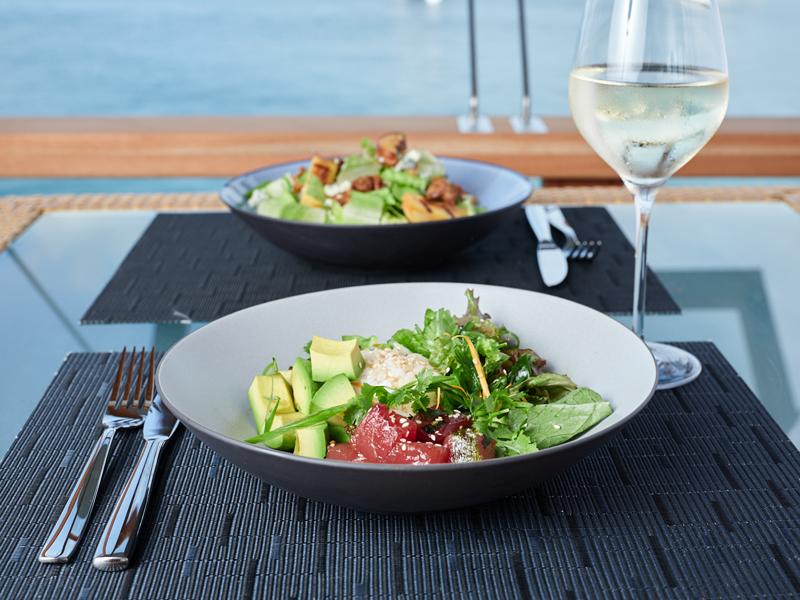 I love nothing more than dining alfresco with an ice-cold beverage overlooking the water. 1609 at Hamilton Princess is the perfect venue for such a relaxing experience.
I was invited to join a media table at 1609 to sample the new menu. After attending the opening party earlier in the month, I was looking forward to trying out more of the food and drinks on offer.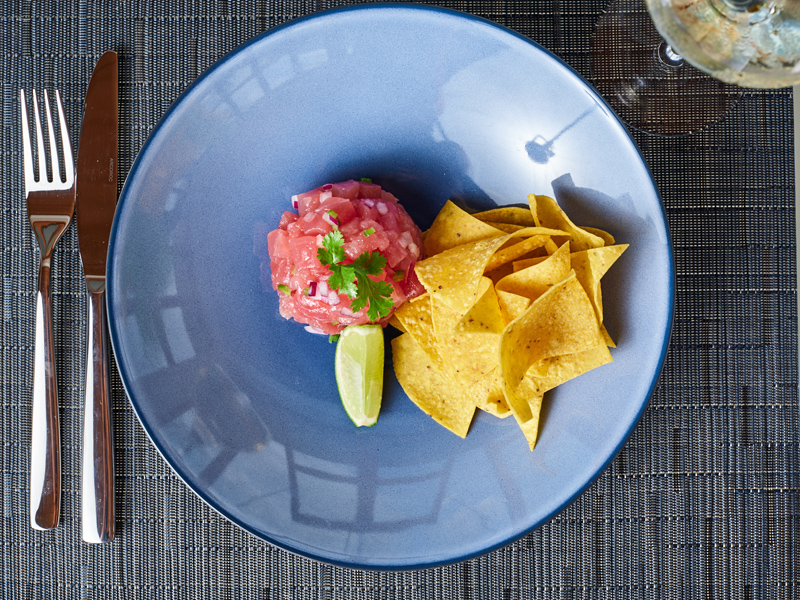 Before we sat down, we enjoyed frosé with Grey Goose shooters. This drink takes me two favourite libations – rosé and vodka and pairs them in a beautiful cocktail making it the perfect drink for summer. Please go to 1609 at least once to enjoy it.
Once seated next to the water, a large variety of appetizers were placed on the table family style for us to enjoy. Think Peruvian ceviche, chicken satay, poke salad, three-cheese nachos and golden fried shrimp.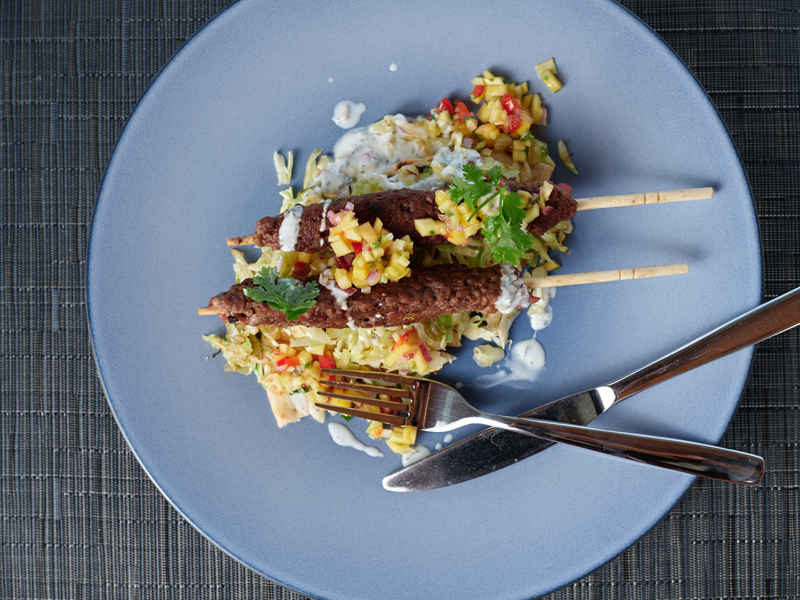 The ceviche was a favourite from the opening night. It was made of local fish, citrus, red onion, fresh jalapenos and cilantro and served with tortilla chips. It was fresh and light and everything you want ceviche to be.
Another favourite was the poke salad, which isn't something I would've ordered. Ahi tuna with toasted seaweed, avocado, sushi rice, scallions and sesame dressing made for well-balanced, delicious salad.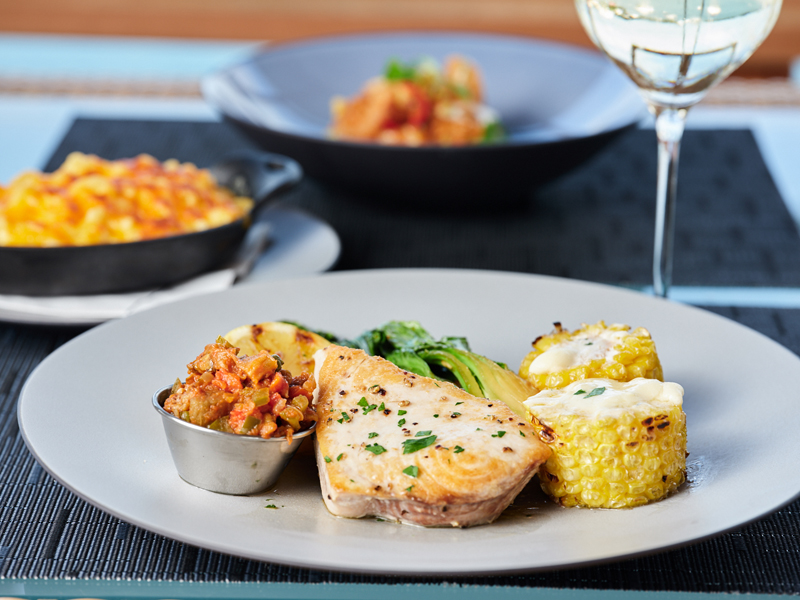 Finally, the nachos rounded out my favourites for the apps with black beans, pico de gallo, green onions, guacamole and sour cream. They were cheesy, crunchy, creamy and spicy all at the same time.
For my main, I opted for the snapper fillet with chimichurri sauce, charred broccoli and corn on the cob with yuzu butter. The fish was simply grilled so the chimichurri added that tangy but herby flavour to it. The broccoli was crunchy and smoky from the grill and the corn was enjoyable.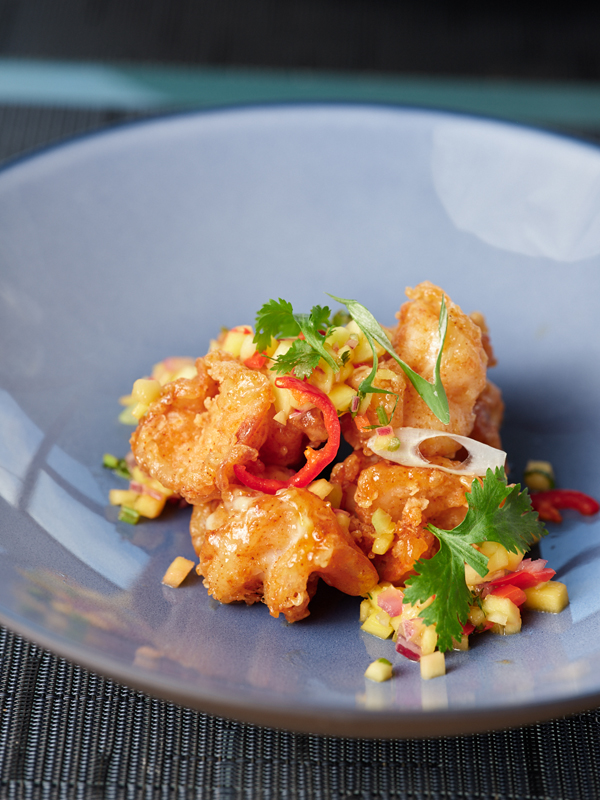 The best part was dessert. The cool thing about 1609 is you can get a form to fill out for your dessert. I chose the bespoke sundae made with local Alex and Pete's ice cream. I went for chocolate brownie chunk and sea salt caramel with toasted hazelnuts, meringues, caramel sauce and whipped cream. Soo much yum!
Overall, the meal was incredible, and the ambience was even better. 1609 is a great place for drinks after work, date night with the hubby, dinner with the girlfriends or even a weekend casual lunch with the kids. Make sure you put it on your list for this summer.

Read More About
Category: All, Entertainment, News