The City of Hamilton is advising the public that there will be no parking allowed at Albuoy's Point or anywhere along Point Pleasant Road [entrance to Albuoy's Point] due to major construction that started this week at Point House, #6 Front Street, the former home of the headquarters of the Bank of Bermuda.
A spokesperson said, "There will still be access via a single lane of traffic around the building but there will be no parking of cars/mini buses/taxis permitted. Access to the Royal Bermuda Yacht Club and its parking bays will not be affected.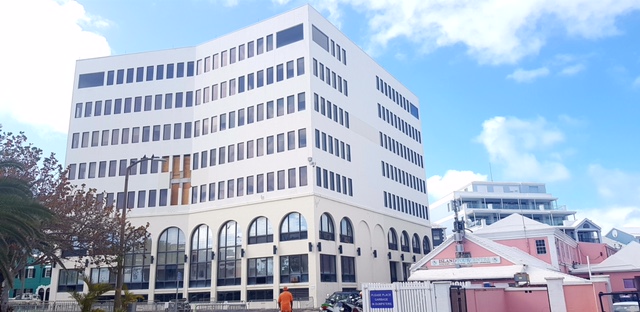 "The traffic disruption will last until approximately October 2020 but this is subject to change.
"Pedestrian access to tour boats in the area will still be permitted and the bike parking in the area will remain. The pedestrian access on the Front Street facing side of the building will be redirected to the north side of Front Street."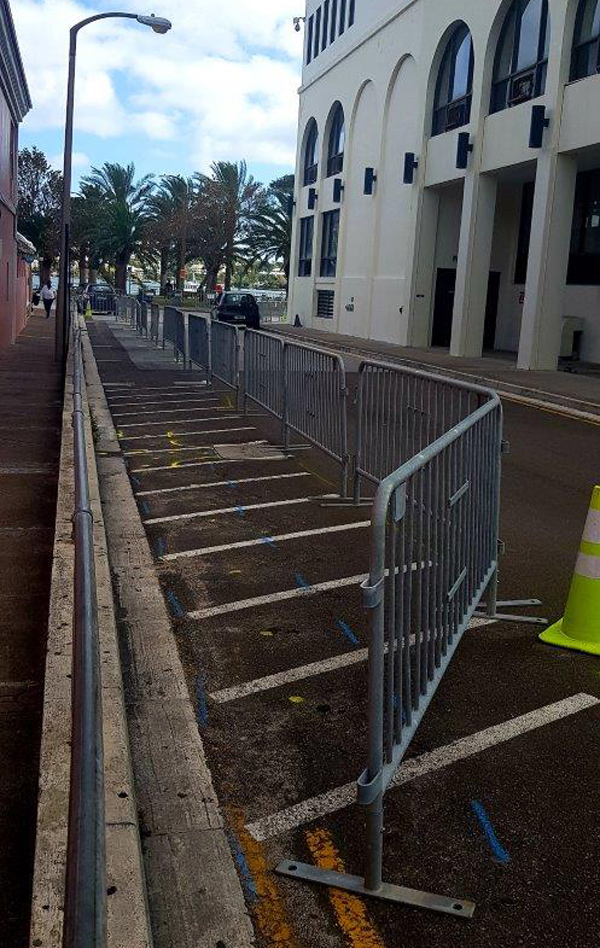 Read More About