Bermudian lawyers Sam Stevens and Jay Webster have been called to the Bermuda Bar, having both returned to the island earlier this year to join Carey Olsen Bermuda.
Both Mr. Stevens and Mr. Webster were called to the Bar before Chief Justice Narinder Hargun in the Bermuda Supreme Court.
The firm, which in just 18 months has rapidly grown to 24 staff, is quickly outgrowing its current home at Atlantic House on Par-La-Ville Road in Hamilton and is actively looking to move into larger premises to cater for the next phase of its planned expansion. Much of this growth has been led by the firm's strategy of enticing talented Bermudian lawyers back home, such as Mr. Stevens and Mr. Webster.
Mr. Stevens, who is experienced in all major forms of commercial dispute resolution [with a particular interest and specialism in arbitration], joined Carey Olsen Bermuda as counsel after more than six years at DLA Piper where he practised in both its Dubai and Singapore offices.
He has handled significant commercial disputes in a number of jurisdictions and a variety of sectors, including banking, investment funds, real estate, energy, insurance and logistics.
Mr. Stevens said, "I am very excited to have returned home, and to have joined such an ambitious and dynamic firm which is clearly on its way to becoming one of the dominant forces in the legal market here.
"After 10 years in London, Dubai and Singapore, I am now greatly looking forward to the challenge of growing my commercial dispute resolution practice in Bermuda, and Carey Olsen Bermuda provides a perfect platform to achieve that."
Mr. Webster joined the firm as a senior associate after practising for more than five years in the London office of US law firm Steptoe & Johnson. He specialises in advising clients on a wide range of contentious and non-contentious employment law matters, including complex and high value employment tribunal and High Court litigation.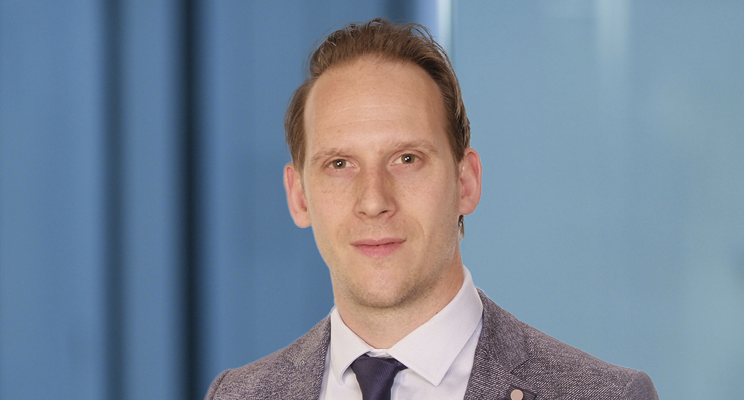 Mr. Webster commented: "I am delighted to have been called to the Bermuda Bar and very grateful to Carey Olsen Bermuda for the opportunity to return and continue developing my employment and litigation practice back home on the island.
"Although I have lived and practised law in London for many years, I have never felt more at home than when back in Bermuda. I love the island and its people and feel hugely privileged to be able to live, work and raise my family here."
Keith Robinson, partner in the dispute resolution practice at Carey Olsen Bermuda, said: "We were delighted to see Jay and Sam called to the Bar. With their arrival we now have nine lawyers in the dispute resolution department alone, with market leading experience and depth. We are very excited about the year ahead as we build on this growth."
Read More About