[Updated with photos] Nursing is being celebrated during the month of May and at a ceremony today [May 5], the Bermuda Nurses Association [BNA] announced Janice Mullings-George as Nurse of the Year.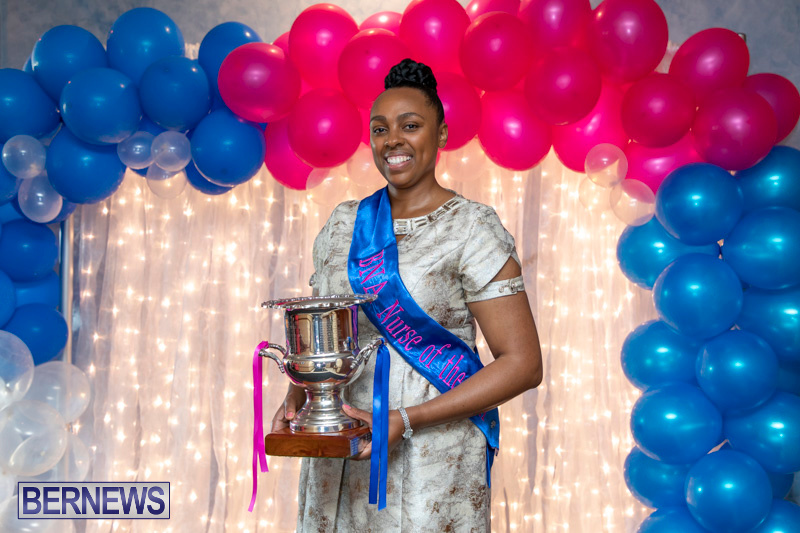 Minister of Health Kim Wilson spoke at the event where four nominees were named including Janice Sealey-Khan who works at the Department of Health, Renee Faulcon who is a lecturer at Bermuda College, Roxanne Kipps-Jackson who works at the Department of Health, and this year's winner Janice Mullings-George who works at King Edward Memorial Hospital.
The 66-minute live video replay is below:
The Bermuda Nurses Association has a number of events lined up for the month including staffing a first aid booth at yesterday's AXA End to End event, a church service this morning, a wave at East Broadway tomorrow morning, the reading of the Nurses' Proclamation on Thursday at City Hall Steps at 12.30pm, an upcoming bowling night, a movie night and a candlelight service. For more information, email bermudanursesassociation@gmail.com.
.
Click to enlarge photos:

Read More About