[Updated] The Bermuda Nurses Association [BNA] are holding events to mark Nurses Month, with Irena Ashton being named the 2022 Nurse of the Year, at a brunch event this weekend. The events are set to continue this month, with the Nurses Proclamation at City Hall on May 12th, a Candlelight Ceremony on May 31st and more.
Update 4.30pm: A Government spokesperson said, "Sunday, May 1, is the start of Nurses Month in Bermuda, a time to celebrate nurses for the work they provide for the community. Bermuda Nurses Association [BNA] started the month by returning to the traditional celebrations of attending Church service at Mount Zion AME Church in Southampton with Pastor Jahkimmo Smith and First Lady Lashonna Smith. Following the church service, there was Brunch at Bella Vista to announce the 2022 Nurse of the Year."
Minister of Health Kim Wilson attended the Brunch and said, "This pandemic took a personal toll on healthcare workers, especially nurses. It has also heightened awareness of the critical role of nurses in our healthcare system. Your profession is vital in any community, and you increasingly have to adapt, innovate, and extend yourself at significant personal risk.
"To our nurses, thanks to every one of you as you strive to enhance the nursing profession and improve the lives of everyone you touch.
BNA President, Renee Faulcon said, "The BNA was grateful to have the presence of the Minister of Health, Kim Wilson JP MP, who shared the initiative of advancing nursing practice. The International Council of Nurses' theme Nurses a Voice to Lead: Invest in Nursing and Respect the Rights to Secure Global Health was reflected in the speeches where nurses shared stories of their journey through the pandemic and how they were able to move forward triumphantly. Lynette Bean, Vice President of Quality and Patient Safety; Kim and Nicholas Darcueil, owners of Dignity House; and Roscel Lavarias, staff nurse, were the speakers. The musical group Soul Brothas provided entertainment, which was a delight for the nurses."
"Before the Nurse of the Year announcement, a special award was given to Lilia Isidore and the staff of the Maternity Ward, represented by manager Nicole Harvey. The award was initiated by comments from a community member stating how much they appreciated the service provided by the maternity nurses.
"The nominees for the Nurse of the Year included a diverse group of women -Synda Cook-Roberts, Manager of staff development at the Bermuda Hospitals Board [BHB]; Renee Faulcon, nurse lecturer at Bermuda College; Karen Gooden, ICU manager at BHB and Rosheena Masters, from the Ministry of Health. The Nurse of the Year winner Irena Ashton, owner, and manager of Bermuda Home Dialysis, shared her sentiments of encouraging nurses to join the BNA to network and promote the advancement of the nursing profession.
"Celebrations will continue throughout May, with International Nurses Day on May 12. The BNA will share the Proclamation on the steps of City Hall. In addition, various activities such as professional development for nurses, self-care, and reflection promote education and self-awareness. Every day Nurse Beverley Howell will THANK-A-NURSE and interview nurses locally and internationally on Magic 102.7 radio station. The month ends with the traditional candlelight ceremony to reflect on nurses, past and present, who have made a significant contribution to the profession."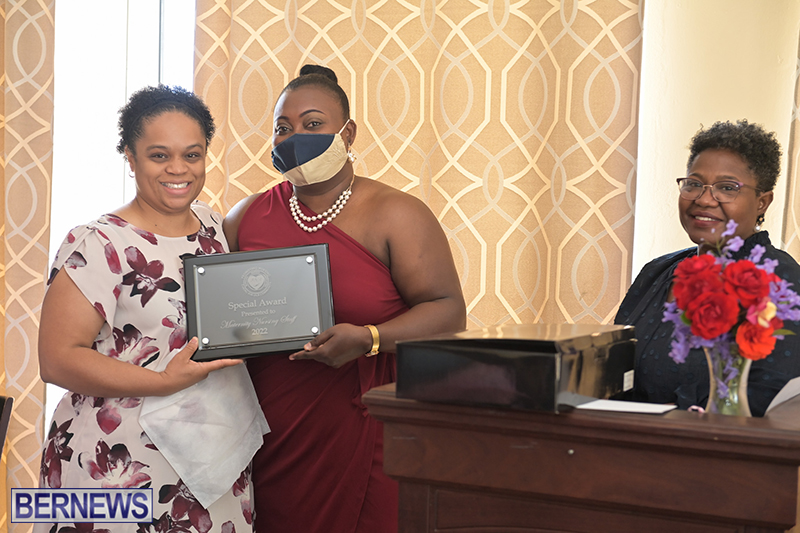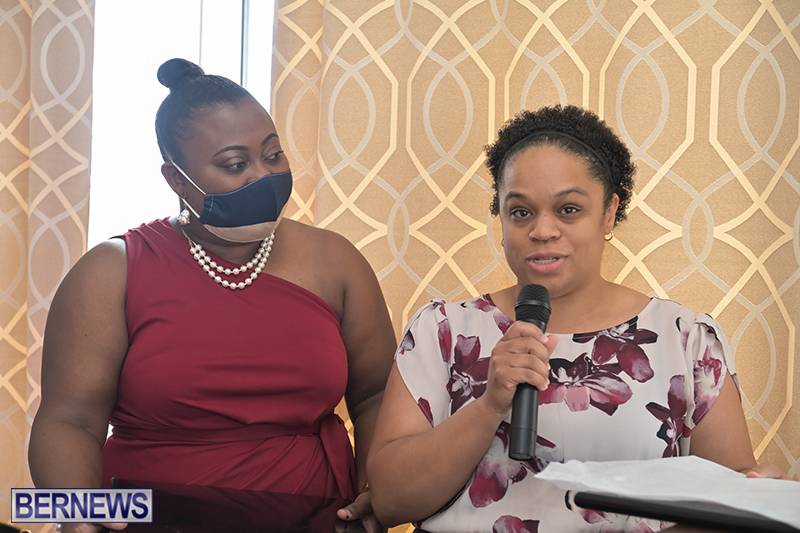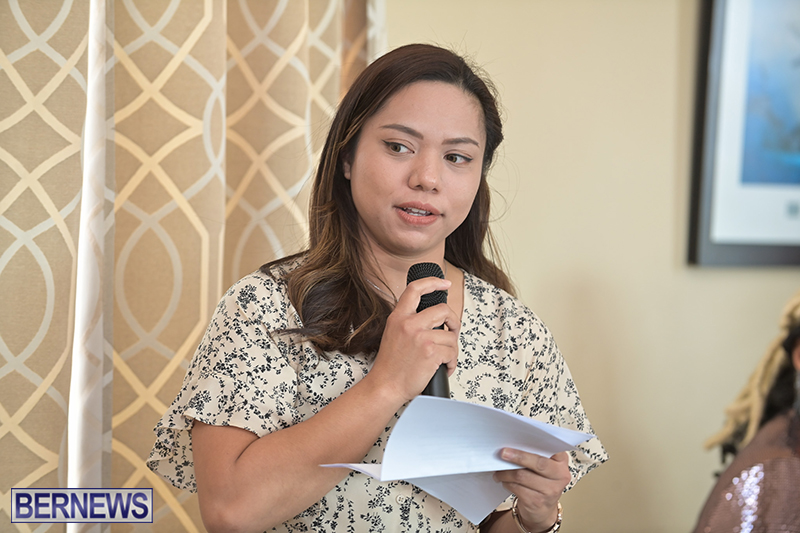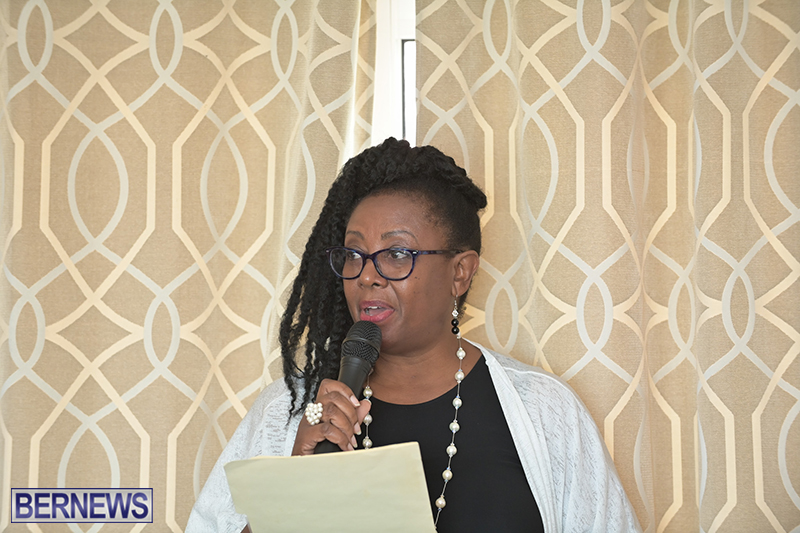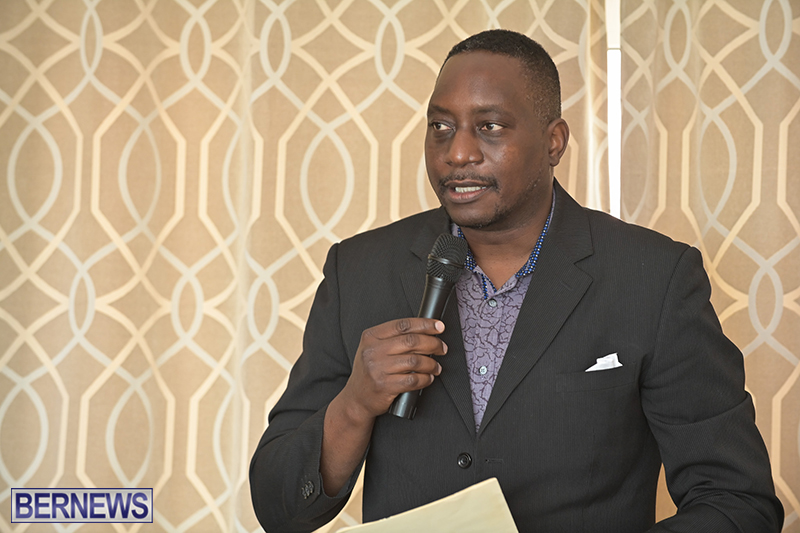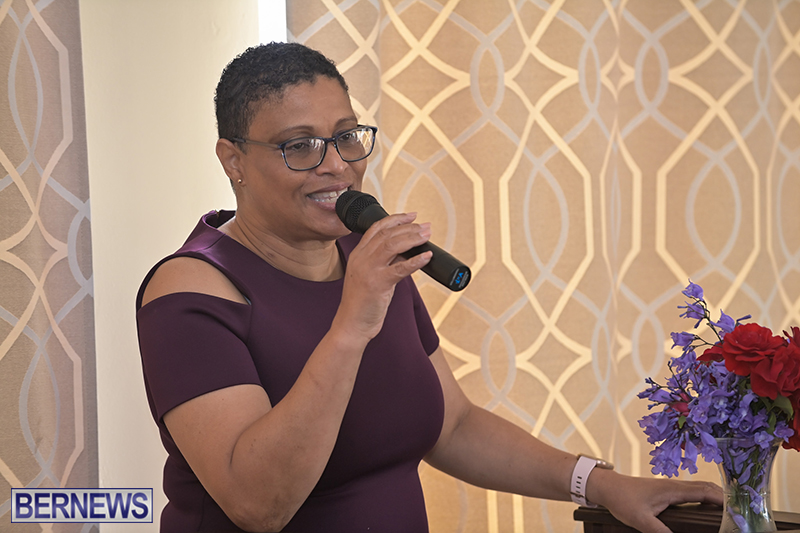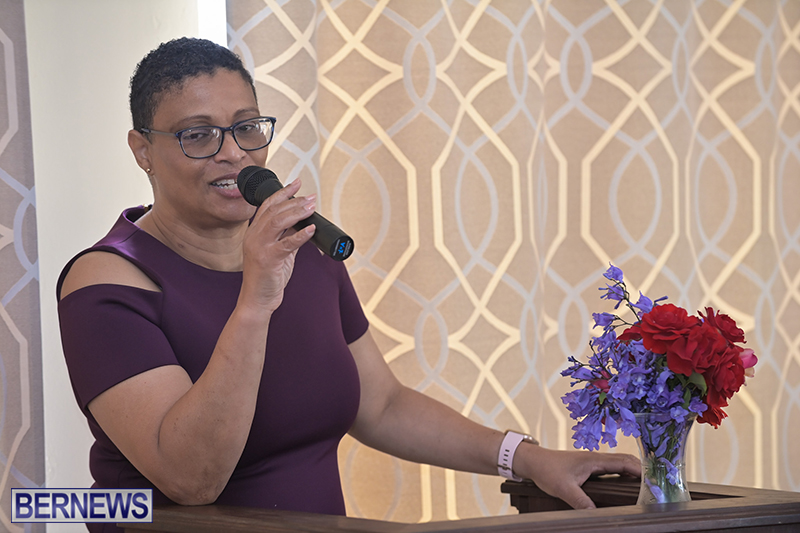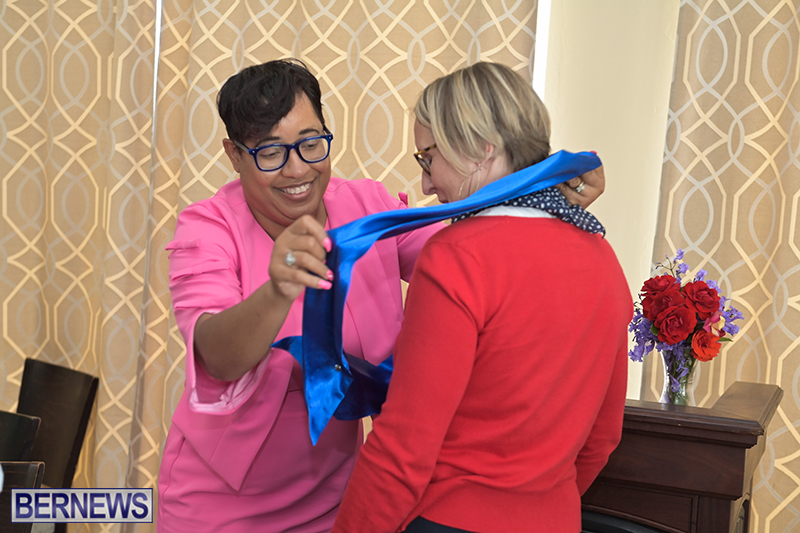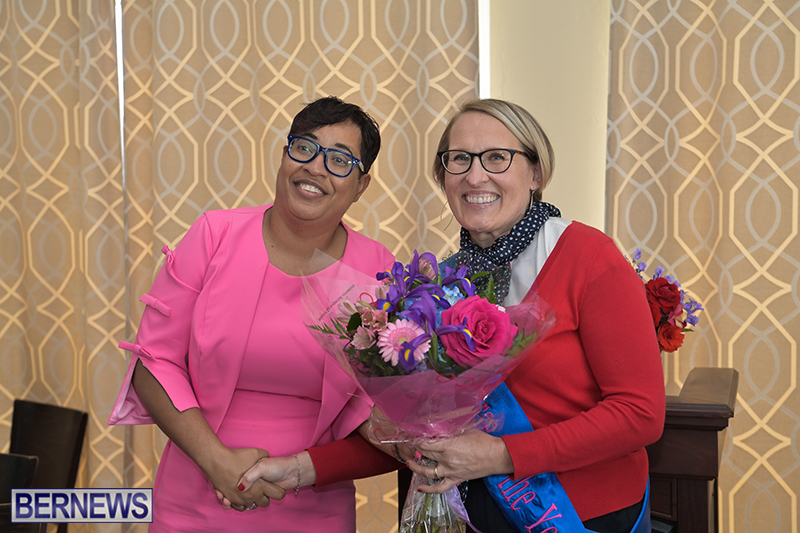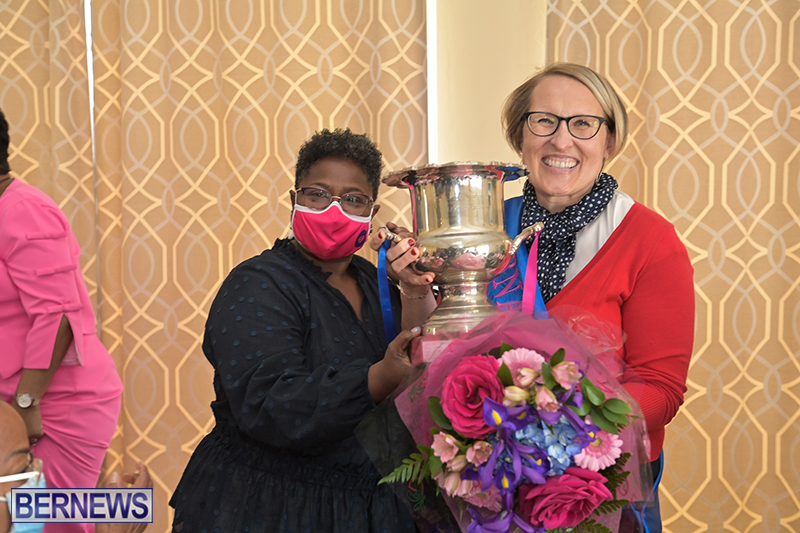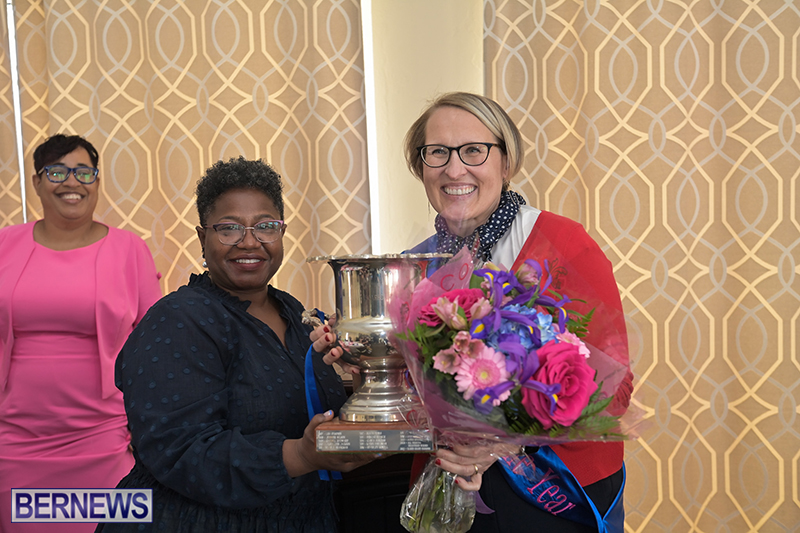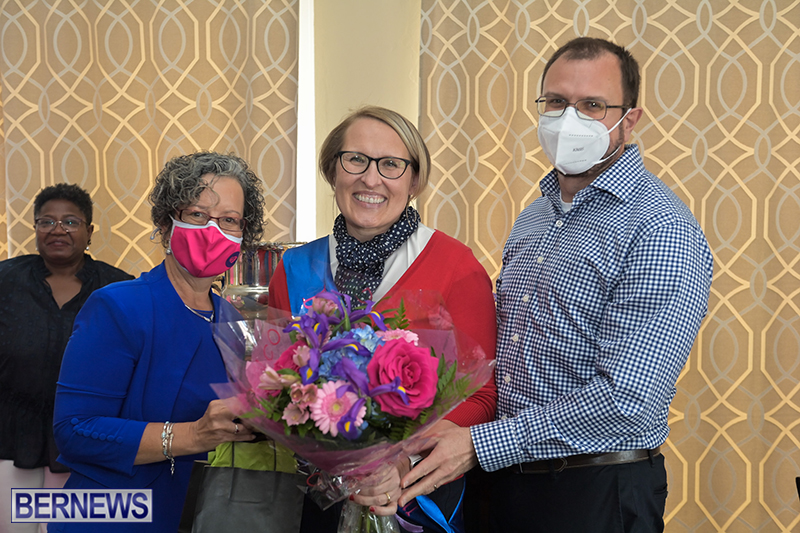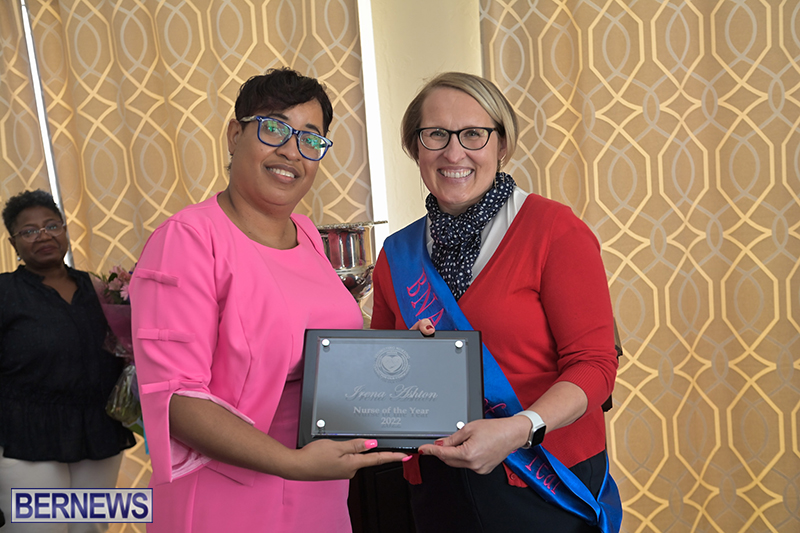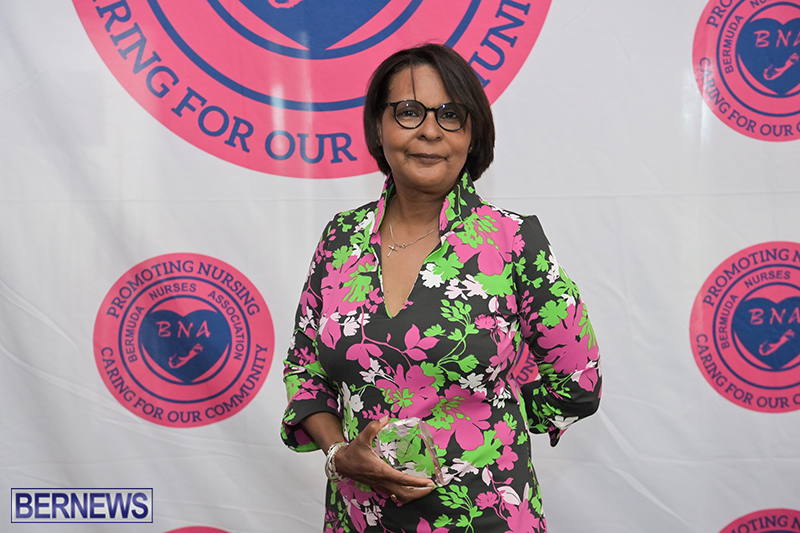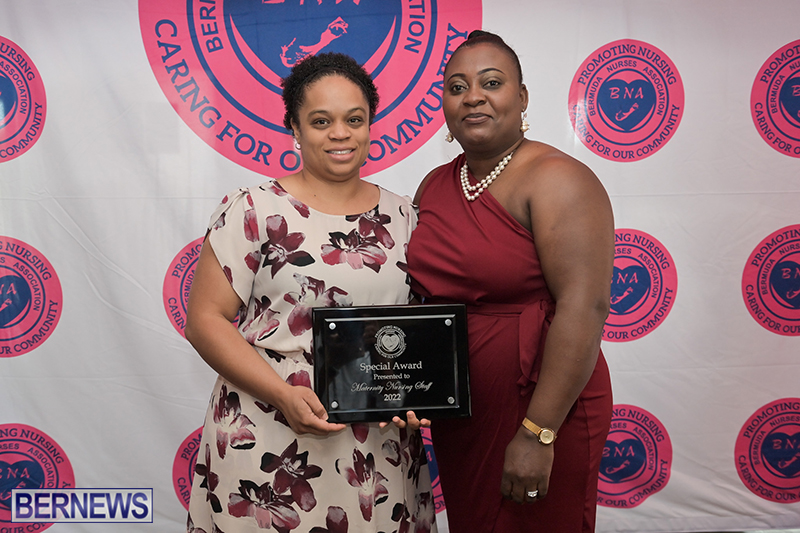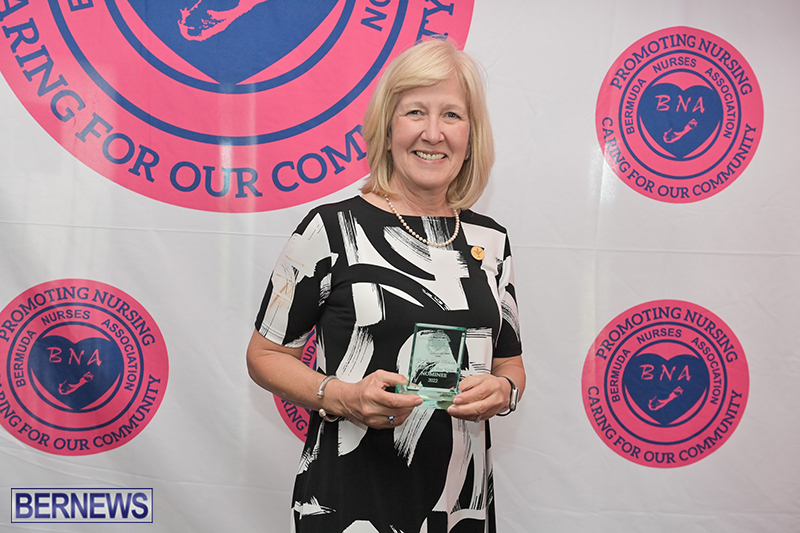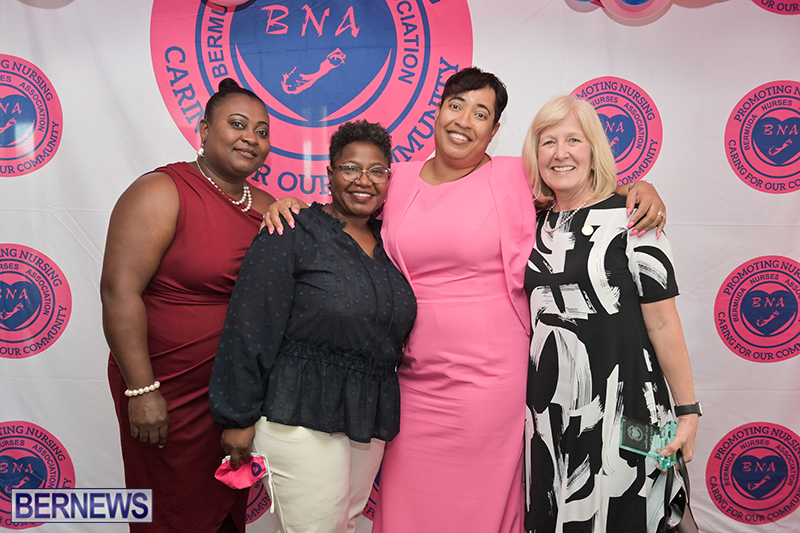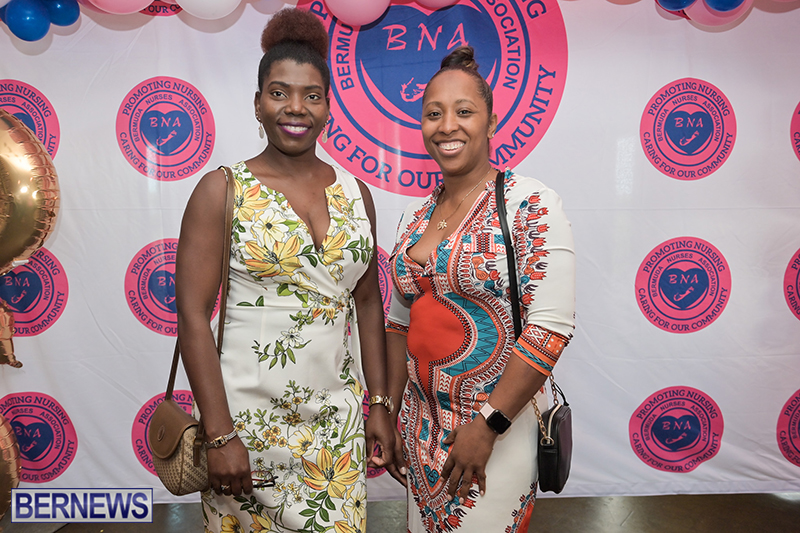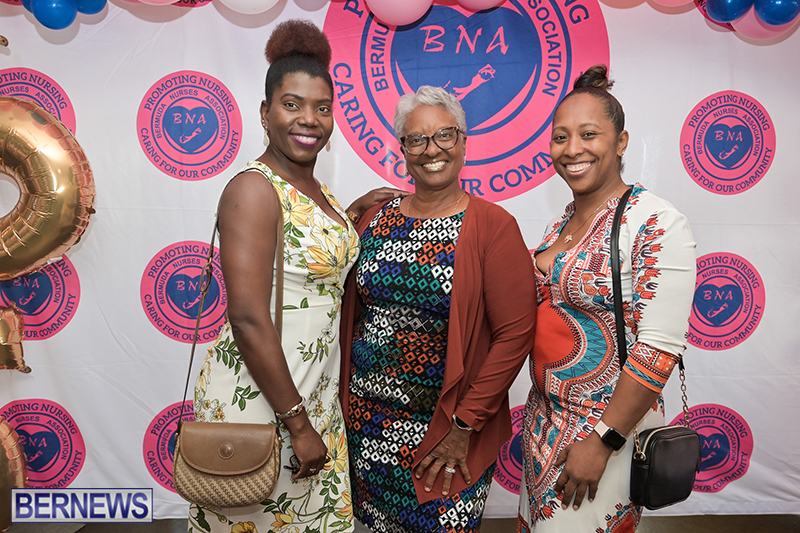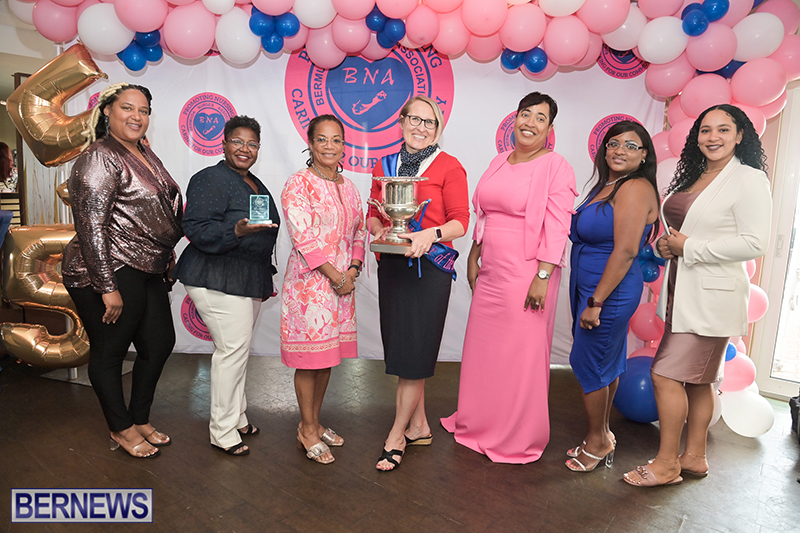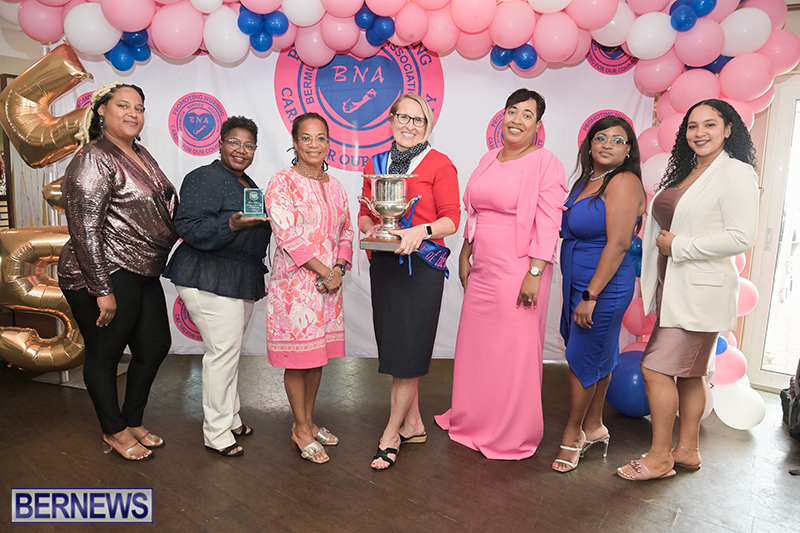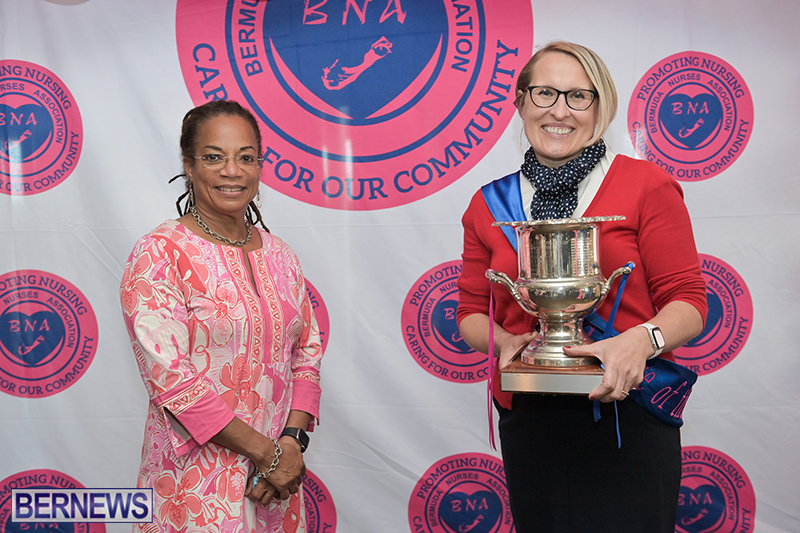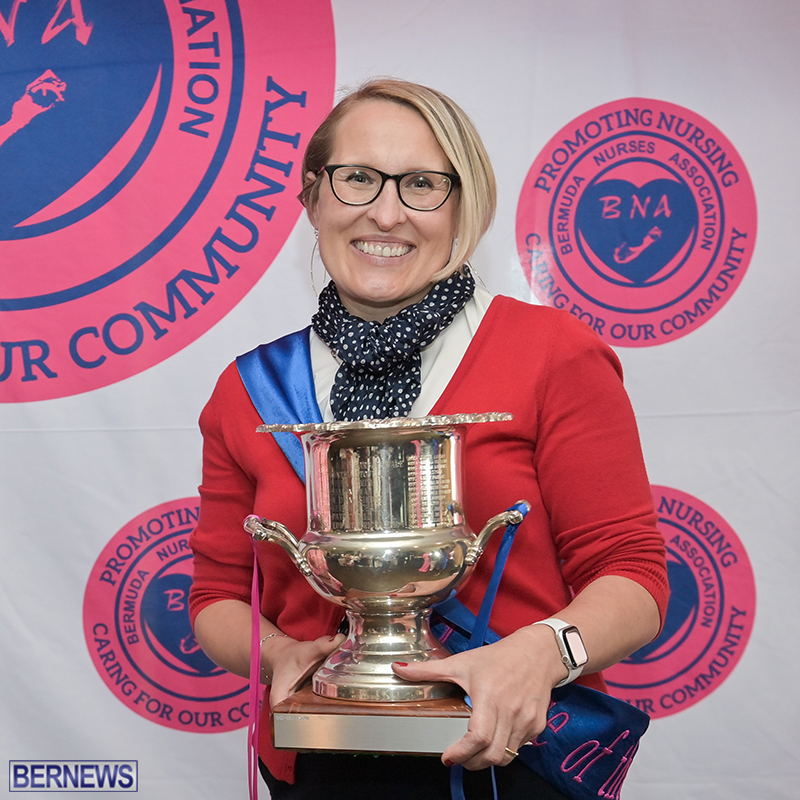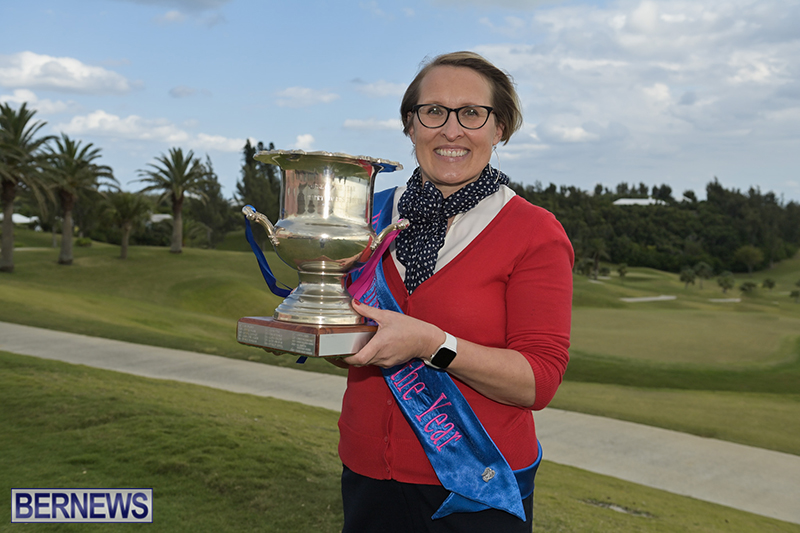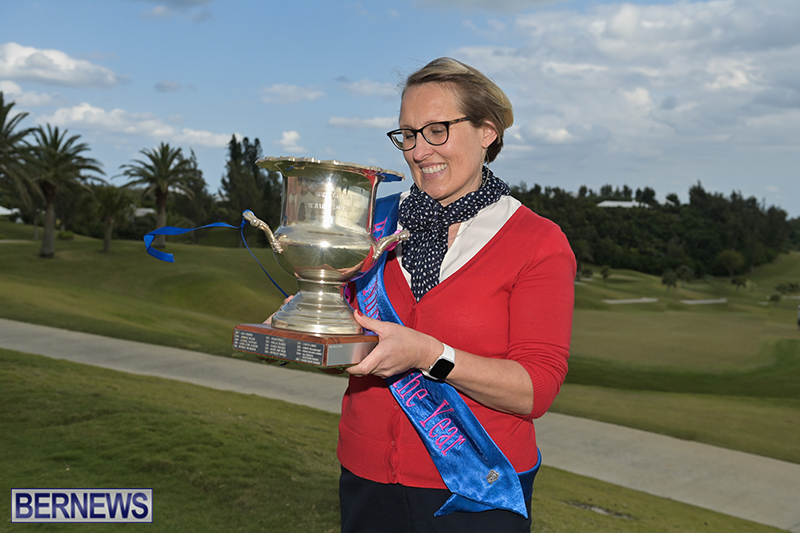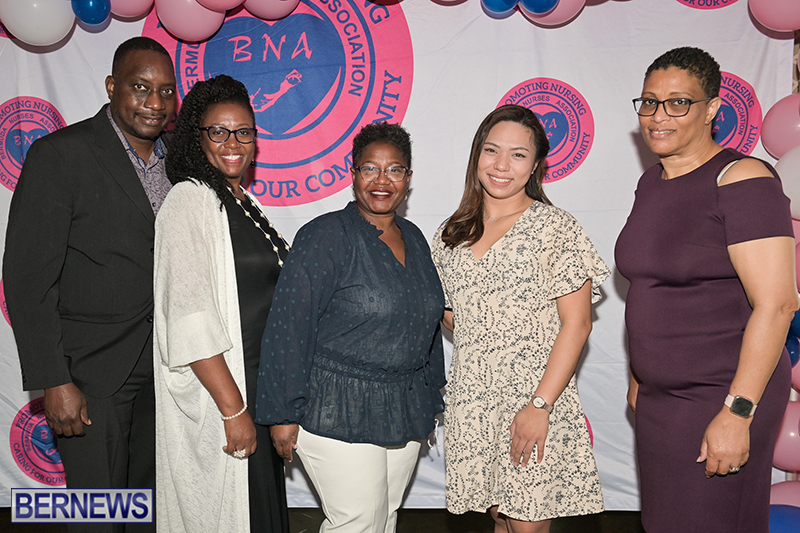 Read More About