SSV Tabor Boy, the 92 foot sail training schooner owned by Tabor Academy in Marion, Massachusetts, will be crossing the starting line on June 14 on her way to Bermuda as one of the classic yacht entries in the 2019 Marion Bermuda Race.
A spokesperson said, "The Race Committee expects around 100 boats on the line for the race. Just two vessels will be in the Classic Yacht Division, with SSV Tabor Boy providing some competition for the Spirit of Bermuda, which has sailed uncontested in the past. Tabor Boy will join 18 current entries to take advantage of the incentives for navigating by the stars.
"Marketing Chair of the Marion Bermuda Race, Ray Cullum of Marion, shared that this is twice the number of entries for celestial navigators as in the last race in 2017.
"Another exciting opportunity for Tabor Boy is the chance to compete for the Offshore Youth Challenge Trophy given to encourage youth participation. The crew must be comprised of at least four people aged 16-23, representing 66% of the crew. Tabor Boy is planning to meet this criteria, with many of the crew experiencing the thrill of offshore sailing for the first time.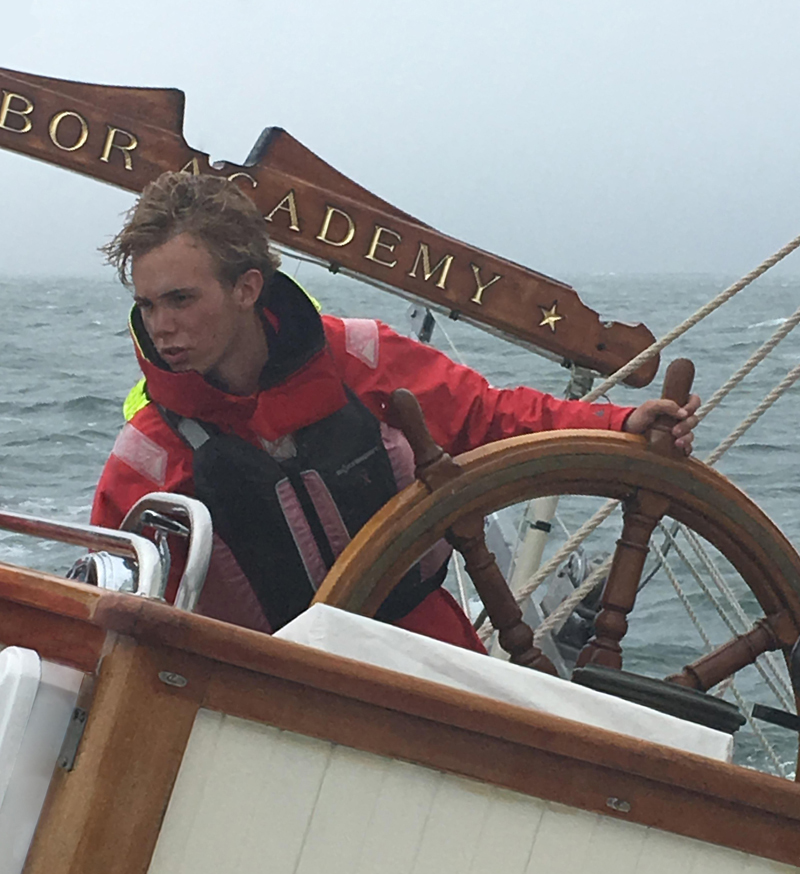 "Marion Bermuda is the only offshore race that offers a celestial navigation class, which is perfect for Tabor Boy and her student and alumni crew who will be navigating the vessel. Twelve students will be joined by seven alumni crew members, three licensed mates, and Capt. James Geil at the helm.
"Geil reports that nine out of ten celestial navigators on his crew are under age 24, providing a real test of the knowledge of his students and alumni from the classes of 2017 through 2020 who took the celestial navigation class he teaches at Tabor.
"We are looking forward to a memorable trip in June to Bermuda. The student crew is ready to go and put their navigation skills to the test in a real-life situation." said Geil. "We look forward to greeting many of our Tabor friends on the island on arrival."
"Tabor Boy will host an Open Ship from her slip at the Waterfront for Tabor alumni, parents, friends, as well as prospective students and their families in the area. Prospective students and their families are invited onboard starting at 3:30 PM, offering a unique chance to meet Tabor's Director of Admissions, Eric C. Long, as well as the current Tabor students and recent graduates serving as crew members. Alumni and friends are invited to join us onboard at 5:30 PM."

Read More About