The Eastern County cricket competition gets underway on Saturday [July 20] at the St. David's County Cricket Club with Digicel's support.
A spokesperson said, "Eastern County cricket competition bowls off on July 20, 2019 at St. David's County Cricket Club with Digicel's support. Since 2015, Digicel has partnered with Eastern County to sponsor the three part series which is sure to bring Bermudians together and foster the healthy rivalry that exists among the supporters of the neighbourhood teams."
"Eastern County is about family, friends and community. Not just the eastern end of the island, but from the east to the west is Eastern County," said Steven Douglas, President of the Eastern County Cricket Association.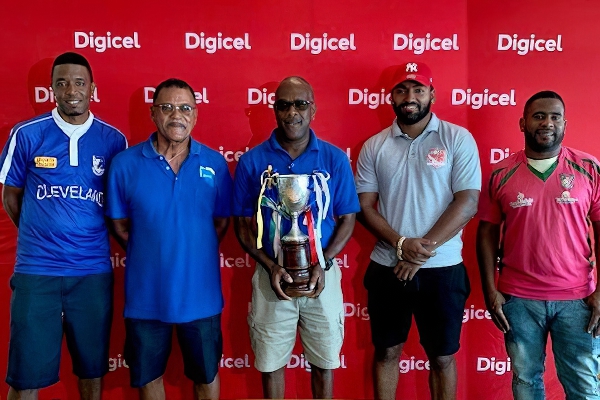 The spokesperson said, "An integral part of Bermuda's sporting history, Eastern County has been going on for 115 years and features local cricket teams from across the eastern end of the island competing for the prestige and the grand prize of bragging rights.
"The 2018 winners, St. David's Cricket Club defeated Cleveland County and are looking to defend their title in this year's competition."
"Digicel loves Eastern County and supporting our community is something that we believe in, so in addition to sponsoring events like this one, that bring together friends and family, we also provide our customers with the kind of entertainment they want as we strive to be their digital lifestyle partner," said Karlandra Smith.
"This year, we'll be doing this by providing behind the scenes content of teams training as well as interviews with the players about what County means to them."
The spokesperson said, "As the country's leading total communications and entertainment provider, Digicel is devoted to offering the best possible experience.
"In this context, as an Eastern County sponsor Digicel will support three games, these include the Junior Skill and Drill Competition featuring young players from the Bermuda Junior Cricket League, the Fine Leg game for women and the Remember When game for the over 50 crowd.
"The first game of the competition will see the reigning champions, St. David's going up against Bailey's Bay."

Read More About