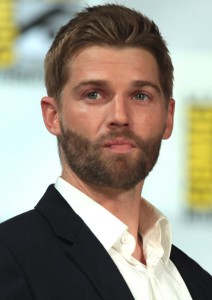 American TV network ABC is mulling whether a prime time adventure/fantasy Bermuda Triangle-themed show will make the ratings of competitors' programming disappear.
Announced in May, a stand-alone pilot episode of Triangle starring Mike Vogel is wrapping up production this week.
Set in a a land lost in time which exists in the mythical area bounded by Bermuda, Florida and Puerto Rico, the hour-long show would centre around a modern-day family shipwrecked in this mysterious land.
Teaming with other castaways from different historical periods, they must fight to survive and to try and find a way home.
The entertainment website Deadline on Monday reported there had been speculation the project would not be going forward. But ABC Entertainment president Karey Burke told the on-line entertainment magazine: "I want to wait and make a final decision when the editing of the show is completed, and it has all special effects."
Model-turned-actor Mike Vogel has appeared in such films as The Sisterhood of the Traveling Pants, Poseidon and The Help. He starred in the NBC military drama series The Brave for the 2017–18 season.
If Triangle is picked up the show would begin airing on ABC in 2020.

Read More About
Category: All, Entertainment, Films/Movies