The Bermuda Anglers Club Annual Junior Fishing Tournament will be held on Sunday [Aug 18] and is open to any boy or girl under the age of 17. It's free to enter.
A spokesperson said, "Fishing starts at 8.30am and every child who has entered the event and who comes to the weigh station west of the flagpole on Front Street will receive a free t-shirt.
"Prizes are up for grabs in several categories for boys and girls, which include fishing from the shore or from a boat and using a rod and reel or hand line."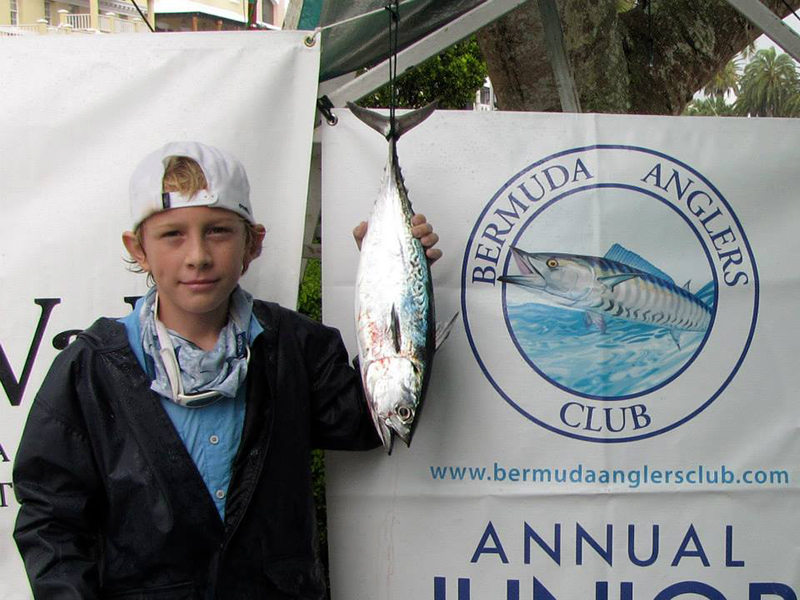 Tournament Director Kip Froud commented "we are very fortunate to have a great group of sponsors for the Junior Fishing Tournament. We want to hold an event where kids from right across Bermuda can participate and enjoy time with their friends and family members.
"We very much appreciate the support we have received from One Communications as our principal sponsor. One Communications have made a generous cash donation to the event, and part of that donation will go towards the school prize".
The spokesperson said, "The event is a fantastic opportunity for kids, parents and guardians from all parts of our community to mix with one another in a relaxed and fun filled atmosphere.
"H&H Plumbing and Mechanical have also kindly sponsored the prize for the child winning the offshore category. Invisible Trenching, Island Construction Services, C-Mart, Makin' Waves, Butterfield & Vallis, John Barritt & Son, Marine Locker, and Fishing Tease have all got behind this important event on the Island's fishing calendar.
"Over 100 kids from across the Island are expected to participate and interest in this event is proving to be strong with most participants now entering online. The youngest participant registered so far is the tender age of two.
"Participants can either enter online by visiting here, or by completing a downloadable entry form and emailing it back to the Club.
"You can follow the Bermuda Anglers Club on Facebook or on Instagram @bermudaanglers."

Read More About