Charmaine Friday has completed the first mural under the City of Hamilton's new VIVID Public Art Initiative.
Mrs. Friday's work is titled 'Bermudaful Treasures' and was inspired by the children that she teaches at West Pembroke Primary school.
The mural can be seen on the taxi stand wall on Church Street.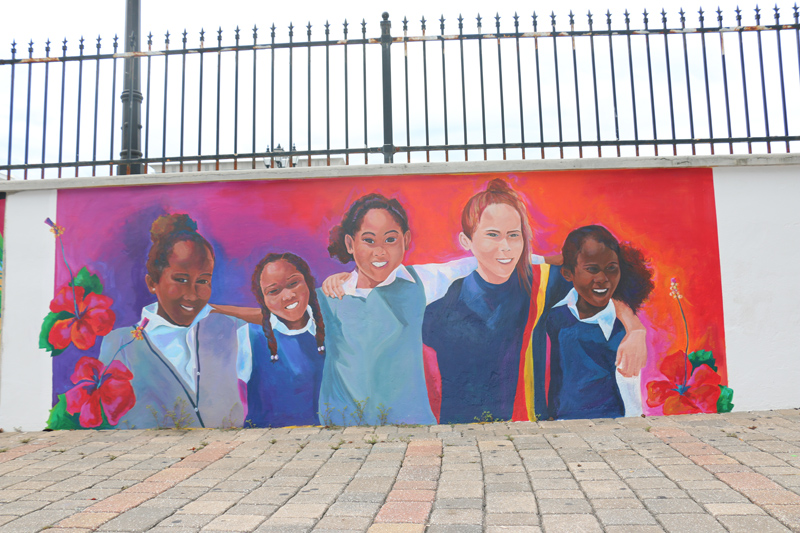 "After countless school trips, I've had many tourists express their admiration for how well-behaved and put together our children appear in their school uniforms," said Mrs. Friday. "I have been teaching for over 25 years and chose to highlight our Bermudaful schoolgirls."
Over the past two decades, Charmaine Friday has been selling her artwork at Harbour Nights, Heritage Nights, Destination Dockyard, and countless hotels and craft shows across the island.
She considers herself an ambassador for Bermuda through the work that she sells to visitors. She has been told by tourists and locals alike that her art is "Happy Art."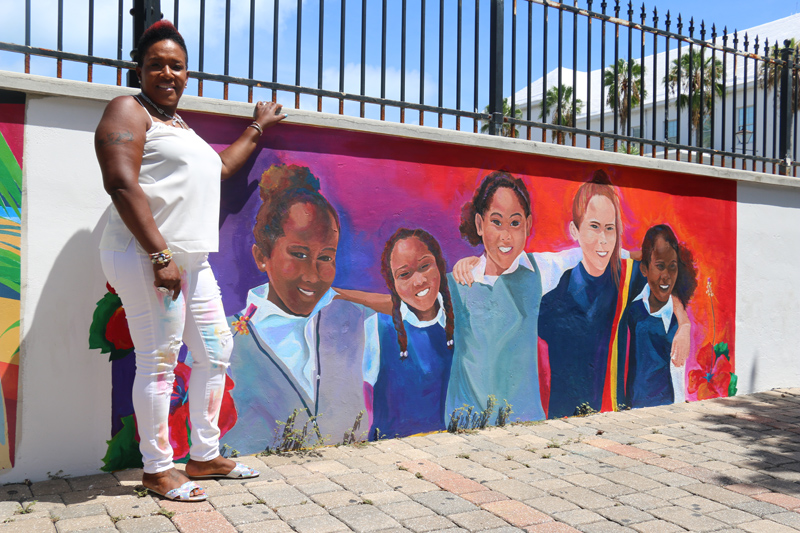 Mrs. Friday is not new to creating art in the City of Hamilton either. Her first City mural, 'The Future is in Our Hands,' can be found on the south side of the bus terminal and depicts a myriad of iconic Bermuda scenes, traditions, and elements.
"The opportunity to help beautify our island home on a grand scale is always a welcomed challenge," she said. "I hope that my love of vivid colours and whimsical Bermuda motifs help to brighten and enhance the City of Hamilton."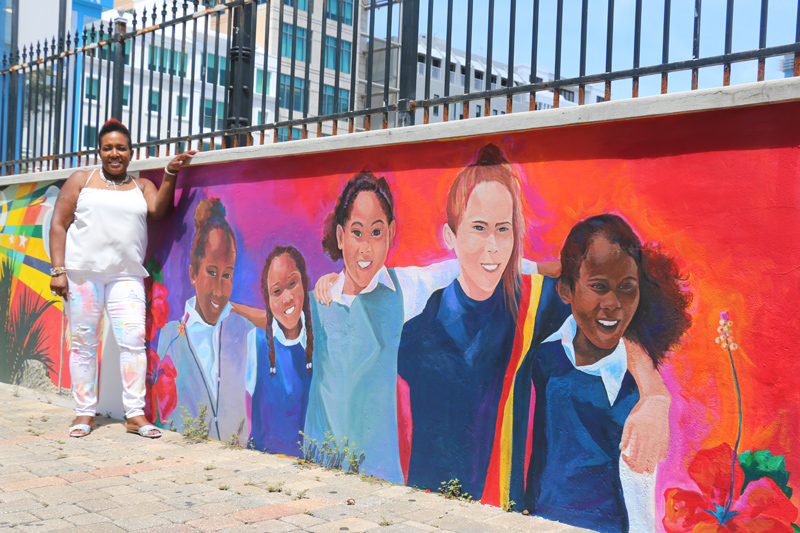 The City of Hamilton Marketing Coordinator, Sideya Dill expressed how excited the City is to reveal the first piece under the new public art initiative.
She encourages the public to look out for more outdoor art installations as a part of the City's public art initiative, VIVID, in the near future.

Read More About
Category: All, Entertainment, News