British actress Jacqueline Bisset was recently asked to reflect on her life in pictures by Britain's Daily Mail.
They could run the gamut from family snapshots to production photos from her movies to photojournalists' work capturing spontaneous moments taken on the fly.
But she had to distil an entire lifetime down to just 20 shots and provide commentary on them which the tabloid newspaper and its online edition could use for its celebrity-oriented My Life Through A Lens series.
Jacqueline Bisset included this shot of her on location in Bermuda in a list of her 20 favourite photos for The Daily Mail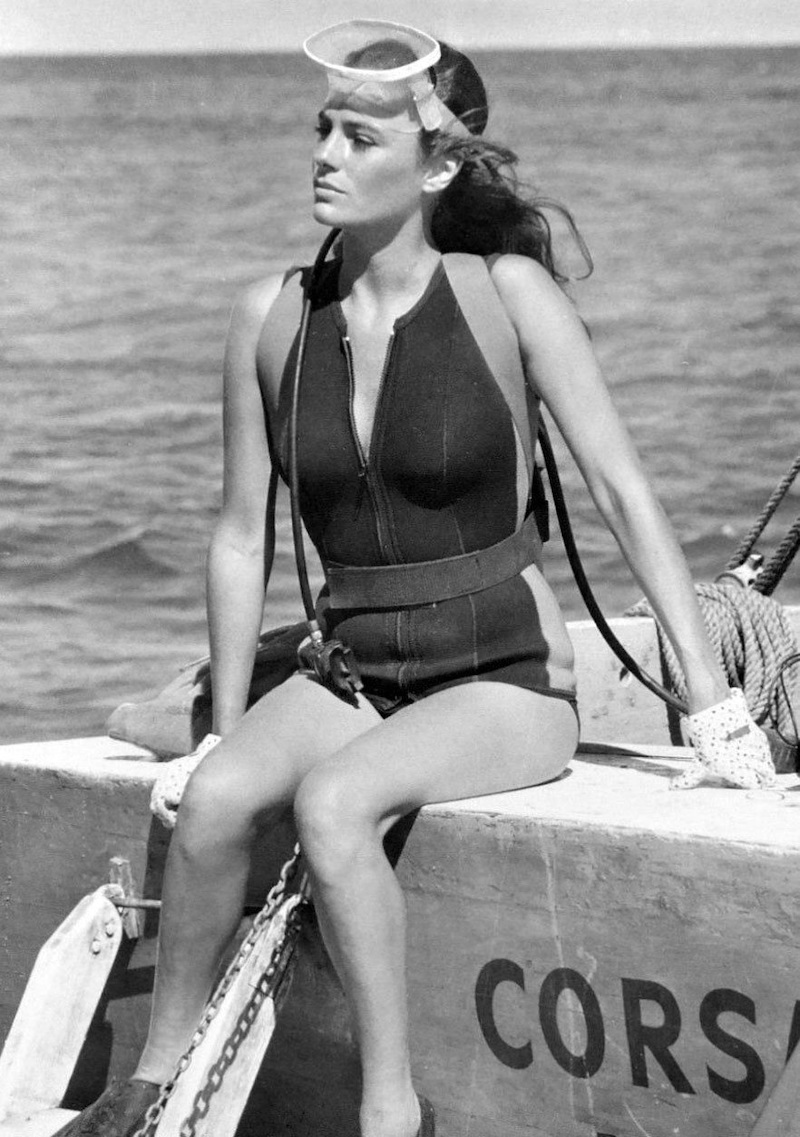 Given she was among the most photographed women in the world in the 1970s and 1980s, this may have been a more time-consuming task than it perhaps sounds.
But, when she had finished, a relaxed and meditative 1976 shot of her in Bermuda had made the final cut.
The production still was taken during the making of the underwater thriller The Deep . Based on Jaws author Peter Benchley's bestselling novel, the film was set in Bermuda and primarily shot on location here.
Released in 1977, the film was a box office sensation and provided Ms Bisset with a superstar-making role and entrée into Hollywood's A-List.
Nevertheless she clearly has mixed feelings about having worked on the film.
"The Deep spawned wet T-shirt contests because of my scene in a white vest," she told the Daily Mail. "I felt betrayed because it's all people talked about and it had nothing to do with the work we put into the film.
"What I remember most is almost dying. I was deep underwater with Nick Nolte, and there were so many bubbles I couldn't find my mouthpiece to breathe. Luckily the cinematographer realised I was in trouble and shared his with me. I thought I was a goner."
Co-star Mr. Nolte said in his recent autobiography that The Deep's success was solely attributable to Ms Bisset's presence: "She transformed schlock into a blockbuster. If people remember the movie at all, we can thank Jackie."
You can read Ms Bisset's entire My Life Through A Lens photo feature here.
Read More About
Category: All, Entertainment, History, News