[Opinion column written by Glenn Fubler]
Last week saw the peaceful passing of Reverend T. Wendell Foster at his home in New York after decades of service in the U.S. and Bermuda. It happens that I had the fortune of catching up with this mentor and his extended family during his visit to the island around Cup Match 2019.
Foster, who was born 95 years ago in Alabama, served for a period as an iconic clergyman in Bermuda in the 50's, and in the 70's became the first African American to serve on the New York City Council to represent the borough of the Bronx.
Wendell Foster began his life in the abject poverty of small-town Alabama during the heyday of the Klan. He escaped the terror of Jim Crow, travelling alone to New York at the age of 13. This was the beginning of a journey of personal transformation that led to his involvement in the U.S. Civil Rights movement.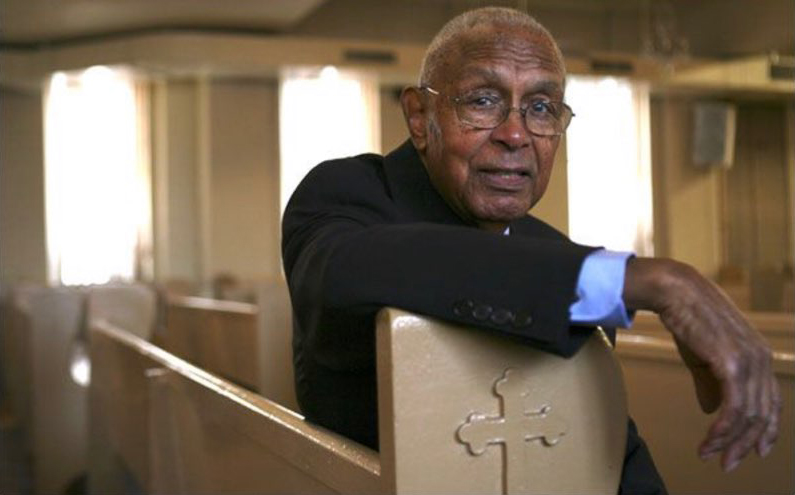 Foster credits divine intervention for his being able to transcend the challenges of the Big Apple in his early teens, with the help of a network of 'angels'. His military service during World War II gave him access to a college education, facilitating his decision to become a pastor.
It was in that role that he took the pulpit at Vernon Temple A.M.E. in Bermuda in the early 50's. Foster's experience in civil rights meant that his ministry had a decidedly social agenda, promoting personal empowerment. From those seeds following Foster's tenure at that Southampton Church, a group of members from Vernon Temple initiated the formation of the Bermuda Provident Bank in the early 70's in an effort to create a people's bank.
Rev Foster married his Bermudian wife – Helen [Somersall], a Latin Teacher at the Berkeley Institute – while serving on the island. Following that development, he took the pulpit at St. Paul A.M.E. in Hamilton during the late 50's. He continued his promotion of a socially-oriented message with implications for the wider community of Bermuda. Rev Foster, while at St Paul, was my mother's favourite and his message helped shape my own philosophical foundation as a 8 – 10-year-old.
So that 20 years later, in the early 80′s, when we were jump-starting the Anti-Apartheid Movement in Bermuda, I was able to reconnect with Rev. Foster, having learnt of his involvement in the American Committee on Africa [ACOA]. While he was serving his second decade as a New York City Councilman, championing a renewal of the Big Apple, he was also engaged in the campaign of solidarity with the people of South Africa.
Rev. Foster's support enabled us to get a variety of key figures to come to Bermuda to build awareness in the global campaign to transform South Africa.
In 1984 – the 150th anniversary of Emancipation – Foster arranged to have the iconic U.S. actor Ossie Davis headline our stage production at Ruth Seaton James, entitled 'Foundation '84'. The sell-out production not only raised funds for South Africa, but facilitated a community appreciation of the Bermuda story.
When Nelson Mandela was finally released in 1990 and he made his historic visit to New York and the United Nations, Rev Foster arranged for a delegation of us to attend special events in the Big Apple. Canon Thomas Nisbett, Bro. Ottie Simmons and myself had the opportunity to participate in a number of events. This was possible because of Foster's role with New York City Council and his personal relationship with Harry Belafonte, who was the coordinator of Mandela's U.S. visit.
In our conversation a few weeks ago with Rev Foster, his wife Helen, her cousin Canty Corbin and his two daughters, it was evident that he was satisfied with the journey he had been travelling. His wit was still sharp and there was that gleam in his eyes – a knowing that he had done his part and encouraging the rest of us to keep the faith.
- Glenn Fubler

20 Most Recent Opinion Columns

Opinion columns reflect the views of the writer, and not those of Bernews Ltd. To submit an Opinion Column/Letter to the Editor, please email info@bernews.com. Bernews welcomes submissions, and while there are no length restrictions, all columns must be signed by the writer's real name.
-
Read More About