Bermuda's rich stories of black heritage are among a collection of new cultural tourism experiences available to locals and visitors beginning in October, the Bermuda Tourism Authority said.
"This includes a special weekly open-air theatrical performance commemorating Sally Bassett's slave story and the tenth anniversary of her monument at Cabinet Office Park," the BTA said.
"The performance, adapted from Dr Kim Dismont-Robinson's play Trial by Fire, will chronicle the final hours of Sally's life before she was publicly executed for a crime she defiantly maintained she did not commit. Tickets for this special evening are available now, but it's also possible to enjoy at no cost.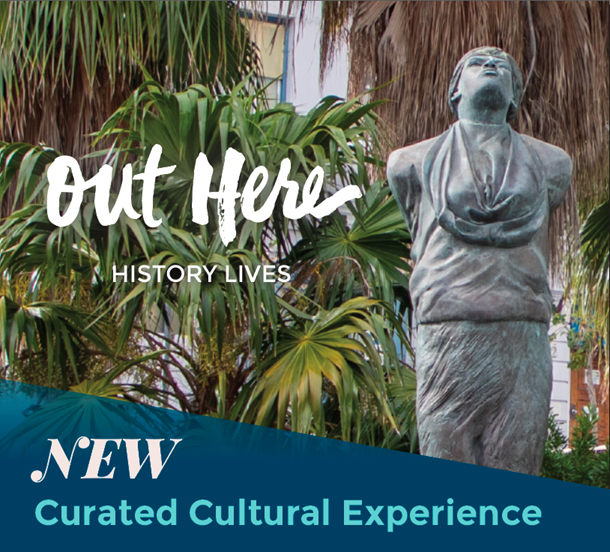 "The 7pm evening-time performances on the lawn of the Cabinet Office – October 3, 11, 18 and 24 – are free to the public. However, those seeking a more enriched cultural experience can participate in a Titan Express bus tour immediately preceding the dramatisation.
"The bus tour will leave from the Hamilton Visitor Services Centre and include stories of former slave and abolitionist Mary Prince, former slave and U.S. Congressman Joseph Rainey and the legal fight for freedom of the slaves aboard The Enterprise, which landed in Bermuda in 1835.
"Following the 60-minute bus tour, ticketholders will have a reserved seat at the 40-minute Sally Bassett Commemoration on the Cabinet Office lawn. Non-ticketholders are encouraged to bring their own chair.
"To book a reserved seat for this rare and enriching cultural experience and to learn more information about Bermuda's black heritage, head to GoToBermuda.com.
"This curated experience is a partnership between the Bermuda Tourism Authority, the Cabinet Office and the Department of Community and Cultural Affairs."

Read More About