[Opinion column written by Chris Famous]
Every day and night over the last month, there have been gatherings at 16 Court Street, Hamilton of a small but dedicated cadre of volunteers.
These persons have varying years of experience in door to door canvassing and phone banking which leads to interaction with Bermudians of all ethnicities, genders, socio-economic standings and political persuasions.
You see 16 Court Street is the address of Alaska Hall, the home of the Progressive Labour Party.
For over 55 years, multiple generations of Bermudians have walked the floors and hallowed halls of this iconic and historic building.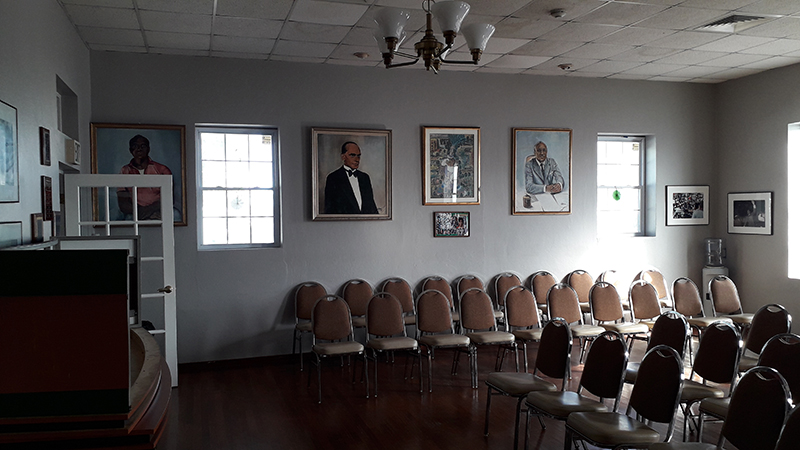 Political icons such as, but not limited to; Dame Lois Browne-Evans, Ottiwell Simmons, Arnold Francis, Wilfred 'Moes' Allen, L. Frederick Wade, and Dr. Barbara Ball.
Progressive Ideals
For 35 years, our elders toiled in opposition debating and refining progressive legislation such as, but not limited to; the desegregation of Government Schools, Universal Adult Suffrage, one man one vote and equality for those from the Azores and the Caribbean.
Election after election, they never let defeat at the polls dissuade them from their goal of improving the lives of all Bermudians.
21 years ago, on November 9th 1998, a young lady from St. George's led her party and her people to electoral victory.
That victory, and all others subsequent, have been the love child of the will of the people and door to door canvassing.
Other political parties, both near and far, have access to seemingly unlimited amounts funds to finance elaborate campaigns consisting of full page adverts, fancy tv commercials, and radio time.
In some recent cases, we have seen six figure funds used to galvanize anonymous bloggers, fake social media profiles and a host of other questionable activities.
For the Progressive Labour Party, we do not have endless funds for any of the above, however, what we do have is limitless willpower to continue to connect with the people of Bermuda.
Ground Game
To this end, we have applied the same tried and tested methods for the upcoming by-election in Constituency 17 Pembroke Central, where we have traversed the numerous streets and lanes of North Hamilton, aka back of town.
Historic Bermudian areas with names such as; Angle Street, Court Street, Princess Street, Brooklyn Lane, Canal Road and King Street can tell their own stories of the plight and aspirations of the working class persons of this island.
We walk these streets listening to the concerns of the residents of these areas. The most common issues we are hearing about are health care costs, immigration and the cost of groceries.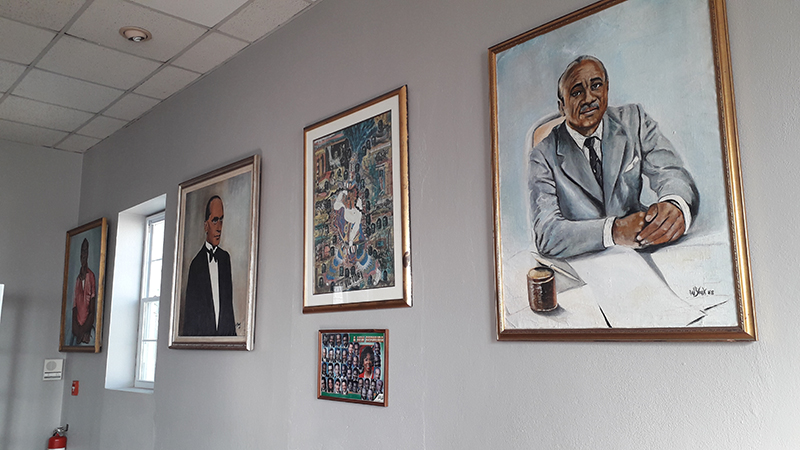 Neighborhoods in Pembroke such as; Mount Hill, Whitney Avenue, Amaral Lane, St. John's Road, Astwood Close, and Euclid Avenue have also served to be our stomping grounds over the past month. There, too, the same issues were echoed along with parochial concerns such as tree trimming and speed bumps.
Over the last month we have met with nearly 1,000 persons of all backgrounds and political leanings. There is something to be said about the hospitality of Bermudians that always welcome us to their doorsteps or into their homes, especially on the many rainy days we have had over the last few weeks.
Within the confines of their homes, they express how they truly feel on any given set of topics. More often than not the political conversations are short lived only to evolve into questions about family connections and historical highlights.
Then it is on to the next house.
For many they may view politics in a negative light and do not wish to get involved.
For us, knowing the background of the struggles of the working class of Bermuda, we proudly walk the hills and valleys to continue to hear and feel the concerns and aspirations of all Bermudians.
At the end of each canvassing session, we return to 16 Court Street to debrief, compare notes, action on issues raised and plan for the next day.
For us this is not just a business or meeting place, within the confines of Alaska Hall, we feel the spirit of those that laid the foundation for a better Bermuda.
We are home.
- Chris Famous

20 Most Recent Opinion Columns

Opinion columns reflect the views of the writer, and not those of Bernews Ltd. To submit an Opinion Column/Letter to the Editor, please email info@bernews.com. Bernews welcomes submissions, and while there are no length restrictions, all columns must be signed by the writer's real name.
-
Read More About
Category: All