Miami International Holdings [MIH] — the parent holding company of the MIAX, MIAX PEARL and MIAX Emerald options exchanges — and the Bermuda Stock Exchange [BSX] announced that MIH has acquired a controlling interest in the BSX.
According to the announcement, the "controlling interest aligns directly with MIH's corporate strategy and allows the company to expand its world-class technology, derivatives trading and regulatory expertise."
"We are very pleased to welcome the BSX to the MIH family," said Thomas P. Gallagher, Chairman and CEO of MIH.
"As we looked to establish our international presence and address emerging markets such as digital assets, we found that the Bermuda government's commitment to fintech regulation, with legislation such as the Digital Asset Business Act 2018, coupled with Bermuda's established [re]insurance market, made the BSX and the country of Bermuda, very attractive to us.
"Bermuda's [re]insurance industry and the BSX's contribution to its products and services is strengthened by our ability to provide additional support to the evolving global [re]insurance market through innovative products such as exchange traded risk. This transaction enables both MIH and the BSX the ability to offer innovative products and services on a global scale."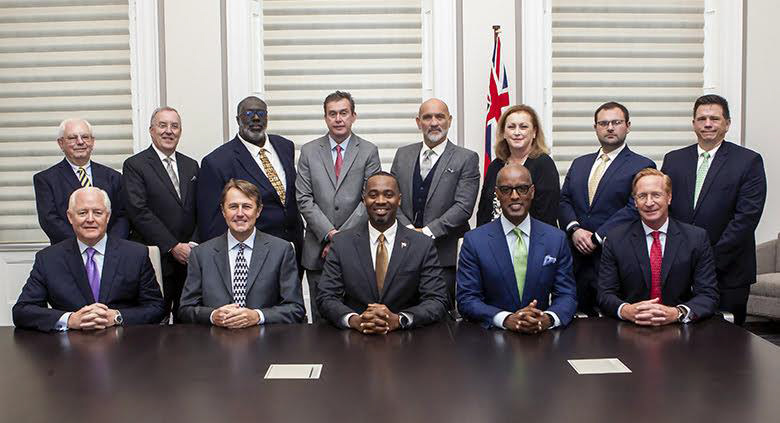 "We are thrilled to be partnering with such a well-recognized exchange operator and technology innovator as MIH," said Greg Wojciechowski, CEO of the BSX. "
This alignment better positions both parties to compete and serve customers across a broad range of asset classes by uniting our brands, expertise and infrastructure. Since the creation of the BSX in 1971, we have fostered growth and maturity within Bermuda's domestic capital market, [re]insurance market and now we turn our sights to fintech.
"We are honored that MIH has recognized these attributes in the BSX and its acquisition of a controlling ownership position reflects the confidence that MIH has in the BSX, Bermuda and its economy."
Minister of Finance Curtis Dickinson said, "The Digital Asset Business Act 2018, or DABA, is pioneering legislation developed by the Bermuda government to match the pace of the ever-changing fintech industry. DABA provides a credible regulatory framework to regulate and protect those in the digital asset business while simultaneously promoting technical and business innovation.
"The Bermuda government is pleased to see MIH's commitment to innovation and the growth of the digital asset industry, and now that MIH has completed its acquisition of a controlling interest in the BSX, we are confident that DABA will enable both MIH and the BSX success in this emerging market."
Mr. Gallagher added, "MIH fully understands the importance and the significance of the BSX to Bermuda, and we remain committed to maintaining the BSX's heritage and existing operations.
"We are delighted to partner with the BSX team that has helped to expand Bermuda's domestic capital market and we will continue to support Greg Wojciechowski in his endeavors as a member of the Board of Directors of the World Federation of Stock Exchanges [WFE], of which the BSX is a full member."
Read More About