Support Public Schools Bermuda [SPS.bm] were busy delivering school supplies this morning [Nov 13] at Gilbert Institute and other public primary schools in the west end.
Representatives from Butterfield Bank, Premier Tickets, The Phoenix Stores and A.F. Smith joined in on the deliveries which spanned across the island yesterday and today, and included the delivery of over $40,000 worth of school supplies as well as lots of secondhand supplies to several public primary schools.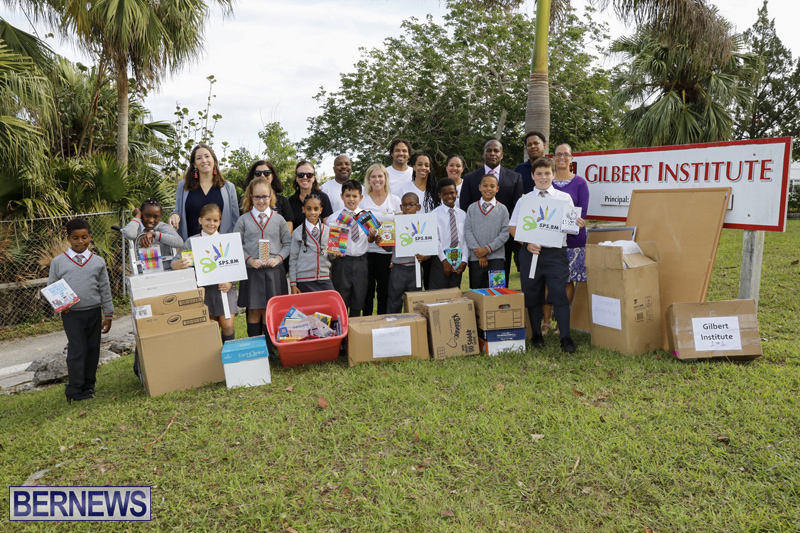 A spokesperson previously said, "We are extremely grateful to people and companies that purchased supplies for our public school classrooms, or gave away lots of useful supplies, including Butterfield Bank, the Green family, Validus Deloitte, MS Amlin, Lombard Odier Darier Hentsch [Bda.] Ltd., The Bank of New York Mellon, Argus, Ptix, Prime Consultants, Lucky Elephant Yoga Studio, Canterbury Law Ltd., Digicel, KPMG, Hamilton Trust, Zürich, Cox Hallett Wilkinson, The Bermuda Monetary Authority, The Phoenix Stores group, and A.F. Smith Ltd.
"Supporters who want to help us should go onto our website SPS.BM' and find a school to support!! A reminder that we are not a charity as we do not accept money donations nor do we ask for money from public sources. That way 100% of the purchase monies go directly to school supplies and zero dollars goes to administrative expenses."

Read More About