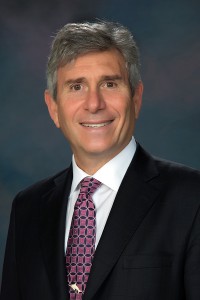 Bermuda International Long Term Insurers and Reinsurers [BILTIR] has announced that membership grew by 11% in 2019.
A spokesperson said, "The number of companies joining BILTIR, which represents the island's long-term insurers and reinsurers who provide life and annuity products such as pensions, grew from 55 to 61 this year.
"Five reinsurance companies – Fortitude Reinsurance, Gibraltar Reinsurance, Oceanview Reinsurance, Sagicor Reinsurance Bermuda, and 777 Reinsurance – and one service provider [Artex Risk Solutions], joined the association in 2019.
"Assets managed by the long-term industry in Bermuda grew to nearly $500 billion at the end of 2018 – a large majority of which are controlled by BILTIR members. BILTIR member companies employ 540 people on the island and contribute more than $200 million in direct expenditure in Bermuda each year."
'The long-term insurance and reinsurance industry continues to be a major growth engine for Bermuda, both by number of companies and by assets managed,' said BILTIR Executive Director Ronnie Klein.
'While BILTIR is extremely happy with acquiring six new members in 2019, it is even more pleased with the increased engagement by all of our members. In 2020, we fully expect BILTIR's growth to continue with at least two companies already committed to joining our organisation.
'With the strong leadership of our Board, dedication of our staff, engagement by our members and cooperation from our sister organizations, regulator and government, BILTIR will continue to grow and serve the long-term insurance and reinsurance industry in Bermuda.'
Read More About