News that "incredibly talented costume designer" Shiona Turini was highlighted in a video for her work on the film 'Queen & Slim,' the BEDC Entrepreneurship Education Awards were held, and BE Solar welcomed Paul Gosling, Raphael Knight-Packwood, Jordan Rowse, and Aaron Hooper to their staff were all some of the positive news stories from the past week.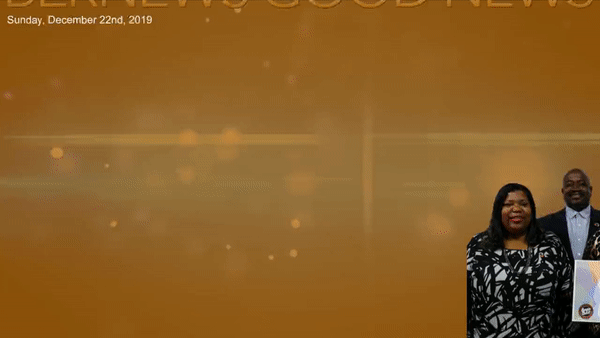 In additional good news, Bermuda Police held their "Give a Child a Christmas" initiative, Chubb received 'green building' certification, Deloitte Bermuda staff volunteered for their annual Impact Day, Caitlyn Bobb won four events at the CCBC-Essex Lid Lifter, Bermuda swimmers won seven medals at an event in Florida and a Peregrine Falcon was released after being rehabilitated at the Bermuda Aquarium, Museum and Zoo.
Other good news stories included the BPSU Long Service Awards honouring employees, the CedarBridge Academy Rotary Interact Club receiving certification, Bermuda being revalidated for having achieved the elimination of mother-to-child transmission [EMTCT] of HIV and syphilis, and the St. Paul A.M.E. Church Christmas Concert being held.
In an effort to highlight some of positive news happening in our community, we supplement our standard morning and evening email newsletters with a special Sunday "Good News" email newsletter edition, and also produce a highlight video and article which strictly focuses on the positive news about Bermuda and Bermudians from the past week. You can sign up to have the free newsletter delivered via email here, and/or access the links below.
In addition, for those who like positive news, please feel free to visit our sister site ForeverBermuda.com, which seeks to showcase uplifting Bermuda news and visitor related services, or BermudaCovers.com, which offers an array of free Facebook and social media cover images, graphic designs and videos to assist you in showing off your Bermudian pride on social media!
Links to some of the 'good news' from the past week are below:

Read More About