Trust law specialists from Carey Olsen have contributed the Bermuda, Cayman Islands and Guernsey chapters to the fifth edition of Trusts in Prime Jurisdictions.
"The book, which is produced in association with the Society of Trust and Estate Practitioners [STEP], provides an essential resource in the use of trusts across more than 20 jurisdictions and in a wide range of contexts," the law firm explained.
"Sourcing contributions from leading professionals and recognised academics connected with the global trusts and private wealth sector, it also examines related topics such as trust taxation, anti-money laundering laws, the Common Reporting Standard, exchange of information and the transparency of registers.
Keith Robinson, Bernadette Carey, Natasha Kapp and Nina Clift of Carey Olsen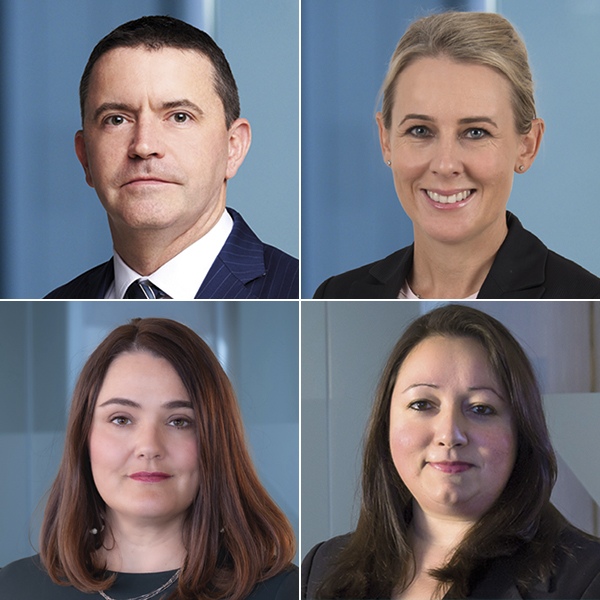 "Keith Robinson, partner and head of the firm's Bermuda trusts and private wealth practice, penned the book's Bermuda chapter, while Bernadette Carey, partner and head of the trusts and private wealth teams across the British Virgin Islands and Cayman Islands, has written the Cayman Islands section. Guernsey trusts and private wealth partner Natasha Kapp and senior associate Nina Clift co-authored the Guernsey chapter."
Mr Robinson said: "The book is an incredibly useful reference tool to the global trusts and private wealth sector, while also providing a fascinating insight into some of the latest trends, developments and legislative changes affecting the industry. The fact that Carey Olsen was selected to submit chapters for Bermuda, Guernsey and the Cayman Islands underlines our leading position among offshore law firms in this practice area."
Read More About