The 182 sailors –  including Bermuda pair Benn Smith and Rockal Evans –  embraced the challenge of the uncharacteristically cold and blustery conditions in Biscayne Bay on the third day of the 2020 Hempel World Cup Series in Miami, Florida.
The athletes were faced with similar conditions on Tuesday, but Wednesday's overall shifty conditions and wind chill presented an even greater test of their physical and tactical skills.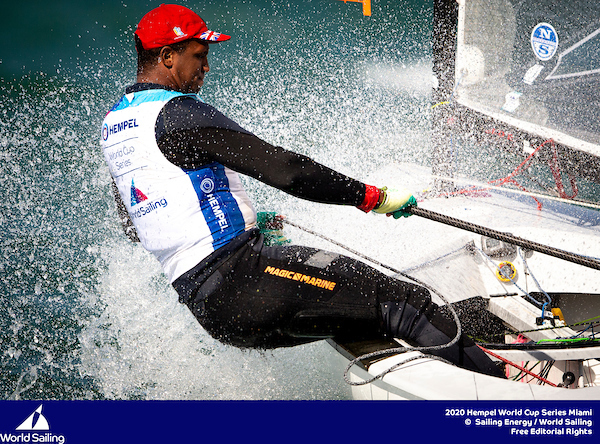 Smith fell two spots from his starting position, as he came off the water after the two races on the day in 13th place in the Laser Class.
Smith finished the first race of the day and the fifth of the series in 21st, and then finished 27th in the second race to close out on 76 net points.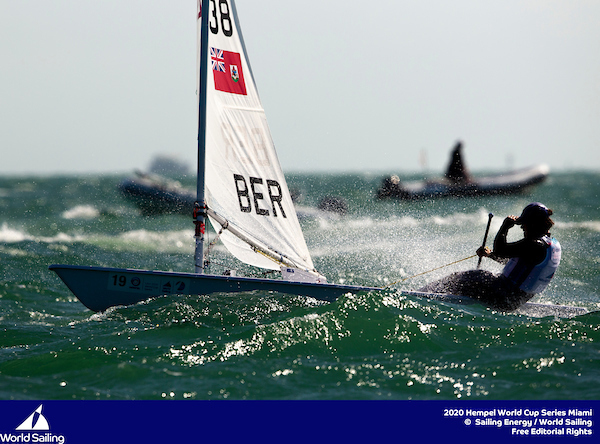 Evans, in the Finn Class, needs to beat the two Mexican sailors to claim the one Americas spot up for grabs, and following the two races on the day, Evans is now in 6th place with 31 net points.
Evans finished the first race of the day in 5th and finished 3rd in the second race. Evans leads Juan Perez Soltero from Mexico who is currently in 9th, while the other Mexican sailor, Alejandro Perez, is in 12th.

Read More About