Over the past week Bermudians have been keenly following and discussing the transfer news as it relates to Nahki Wells, and we were far from the only ones, with a social media analytics service indicating that mentions of the footballer had a social media reach of some 4.3 million, spanning nations across the globe.
This number was recorded for mentions of Wells from January 24 through January 31st, a time frame in which fans and supporters eager to learn more and discuss his imminent signing took to social media platforms such as Twitter, YouTube and Reddit to discuss the news.
The data provided by a social media analytics service — and is generalized and not precise and should be taken as such –  indicated the highest reach was in the United Kingdom, which some 3.2 million of the reach was attributed to. The report does not appear to really take into account Facebook and Instagram, which are both very popular, so the 4.3 million estimation could, in fact, be much lower than the real reach.
Social media reach is generally described as a metric that refers to the number of users who have come across a particular content on a social platform, so for example, if one person posts something and 5,000 people see it, that has a reach of 5,000.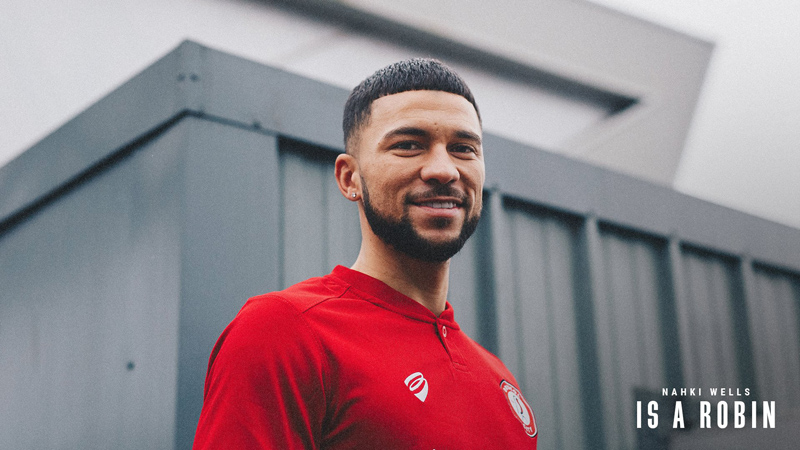 In the end after days of speculation, it was announced that Bristol City signed Nahki Wells to a three-and-a-half-year contract. Bristol City's announcement said, "City have signed striker Nahki Wells from Premier League side Burnley for an undisclosed fee.
"Bermuda international forward Wells, 29, joins the Robins on a three-and-a-half year contract, having spent the last season-and-a-half on loan at QPR.
"Wells was the R's top goalscorer this season with 15 goals in all competitions; 13 in the Sky Bet Championship with an average of one league goal every other match."
While the transfer fee was not disclosed, multiple British media reported that the fee for Wells — who is one of the top goal scorers in the Championship League — was around £4 million [$5.2 million].
While the report posted below should not be taken as unequivocal data and is more for interest's sake, it does provide a general overview of exactly how popular the Bermudian striker is, with his transfer covered by almost all major British sporting media as well as football media around the world, with football fans in Bermuda, the UK and around the world taking to social media to discuss the news.
The analytics report, which should not be taken as entirely precise, follows below [PDF here]

Read More About
Category: All, News, Sports, technology