Two protesters could be seen standing just outside the Elbow Beach resort this morning [Jan 12], with the pair protesting Pastor Gary Simons, who is apparently part of the GracePoint services being held at the resort.
Simons previously served at Cornerstone Church and was the Deputy Chairman of the anti-same sex marriage group 'Preserve Marriage' and left both positions back in 2017.
He remained out of the public eye until recently, and has apparently returned to the island and is a part of GracePoint Church, which is holding services at the Paget resort.
The pair explained to Bernews they are standing up to ensure nothing is 'swept under the carpet' and said they are speaking for those that may not be able to speak for themselves, and stressed they were trying to stand up for the community as a whole.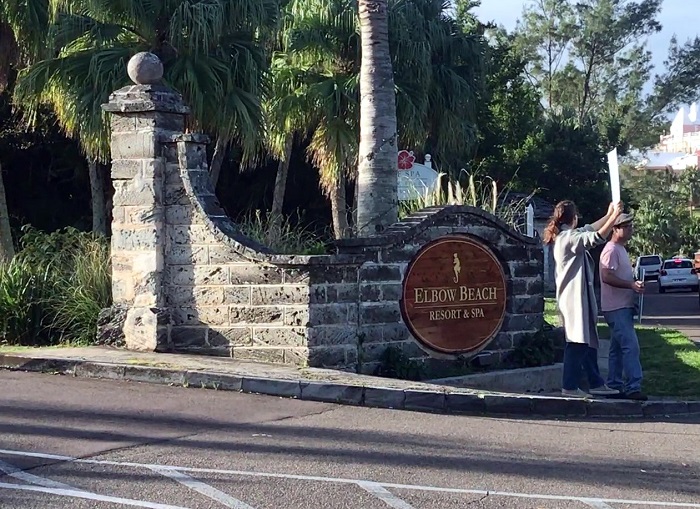 Some people honked their horns in a show of support as they drove by, and two men, who appeared to be from the hotel's security team, came down and told the pair they were not allowed to stand there, however the two people pointed out they were standing on the road side and declined to leave.
Recent posts on social media appear to indicate that there may be another protest in the future.
- As a note, we have legal considerations in reporting this, which is also why comments are closed, as we can be held liable for comments, however the matter is being widely discussed on social media.
Read More About