The Bermuda National Robotics Team will be competing in the FIRST Global National Robotics Olympics in Singapore.
A spokesperson said, "The excitement was high as the Bermuda National Robotics Team, proudly representing Connectech Coding, embarked on a journey of innovation and competition last night. The team left Bermuda en route to the FIRST Global National Robotics Olympics in Singapore, marking their fourth consecutive appearance on the global stage. Team Bermuda, known for its commitment to excellence, currently holds the #93 ranking.
"This year promises to be another remarkable chapter in Bermuda's robotics legacy as the team looks forward to engaging in friendly rivalry with 162 other countries from across the globe. Armed with their competition robot, affectionately named "CAT4," the Bermuda National Robotics Team is ready to demonstrate their ingenuity, technical prowess, and collaborative spirit.
"'CAT4′" is the culmination of months of hard work, innovation, and tireless dedication. It symbolizes the National Robotics Team's unwavering commitment to pushing the boundaries of robotics technology. Beyond the competition, the team aspires to kindle and nurture the passion of robotics enthusiasts not only on the world stage but right here within our very own community.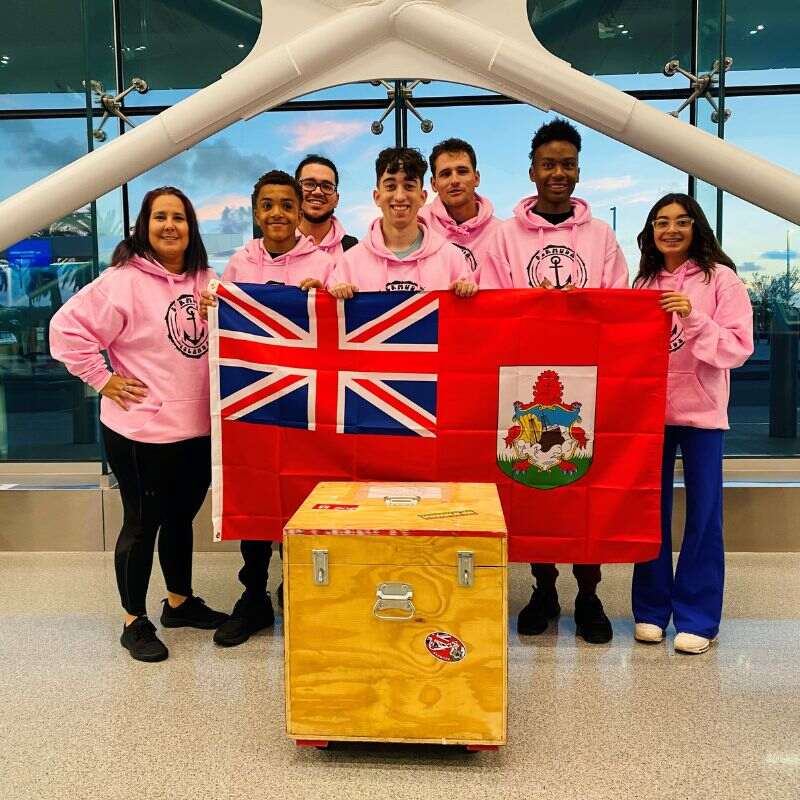 "The travel team members include Joy Yammine, Ben Crofton, Yari Mello, and Ryan Williams. Accompanied by their robotics instructors, Zär'a Cardell and Rian Michelsen, as well as Connectech Board Chair, Coral Wells, this talented group embodies Bermuda's commitment to nurturing young talent in the field of robotics.
"Connectech Coding, the organization supporting the Bermuda National Robotics Team, is immensely proud of their accomplishments and looks forward to witnessing their triumphs on the international stage. The FIRST Global National Robotics Olympics in Singapore promises to be an unforgettable event, showcasing the potential of robotics to unite nations in a shared pursuit of progress and innovation.
Sloane Johnson, Interim Executive Director of Connectech Coding, said, "I am excited to witness Bermuda National Robotics Team's journey to the FIRST Global National Robotics Olympics in Singapore. Over the past few weeks, I have had the privilege of observing the team's impressive display of innovation, creativity, and seamless teamwork as they meticulously designed, refined, and rigorously tested 'CAT4′
The spokesperson said, "This remarkable journey has been made possible through the unwavering support of our local community and dedicated sponsors. In particular, Connectech Coding extends its heartfelt gratitude to Aeolus Capital Management for their steadfast commitment to the National Robotics program."

Read More About
Category: All, News, technology