[Written by Vejay Steede]
The second annual Bus Driver Appreciation Week at East End Primary kicked off with the neo-traditional whole school greeting at the entrance to the Eastern Bus Depot this morning.
Principal Julie Foggo led the entire school up to the corner of Grenadier Lane and Old Military Road to meet with Division President Hayward and express the school's heartfelt gratitude and appreciation for the job that Bus Drivers do.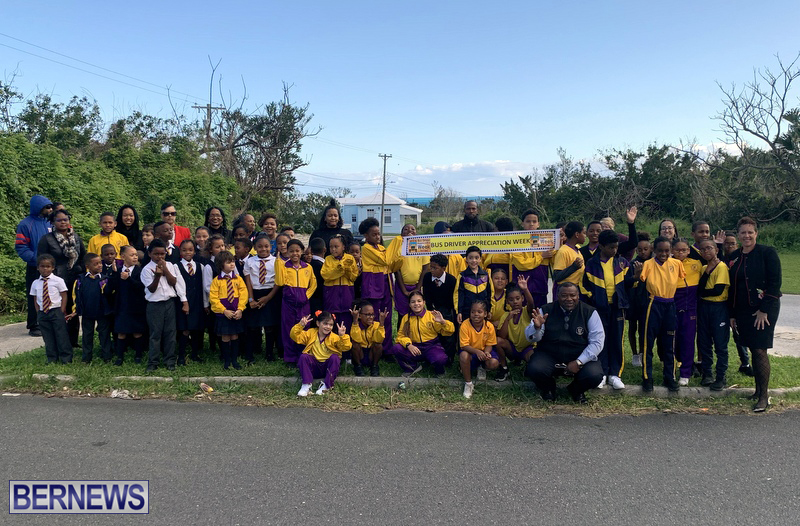 Last year's inaugural Bus Driver Appreciation Week at  East End Primary started out as a simple idea.
Principal Foggo described the initiative thusly: "I had an idea to show appreciation for the work that the Bus Drivers do; the staff agreed it was a good idea."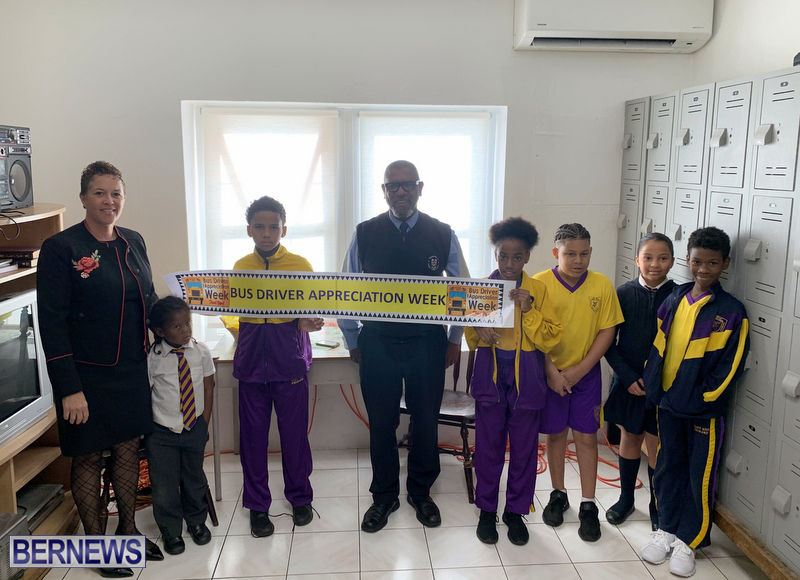 After the initial greeting, Principal Foggo took a small group of students to the Bus Driver's lounge to deliver their daily basket of treats, as well as a banner thanking the Drivers for their precious and invaluable service to the school as well as to the community at large.
There they were greeted by Mr. Darrell, the same Driver they greeted last year during the inaugural event. The Bus Drivers will receive treats from the school each day this week, as well as special notes of appreciation and thanks.

Read More About