[Written by Vejay Steede]
East End Primary Principal Julie Foggo knows the value of safe, reliable transportation for her students. She holds the indubitably invaluable community cog in such high esteem, in fact, that she, in her capacity as a community leader, has introduced a quite lovely school wide initiative at East End Primary School [EEP].
The inaugural Bus Driver Appreciation Week at EEP started out as a simple idea. Principal Foggo describes the initiative thusly: "I had an idea to show appreciation for the work that the Bus Drivers do; the staff agreed it was a good idea."
Driver Gregory Darrell is greeted by the staff and students of EEP. Mr. Darrell has been driving buses for 11 years today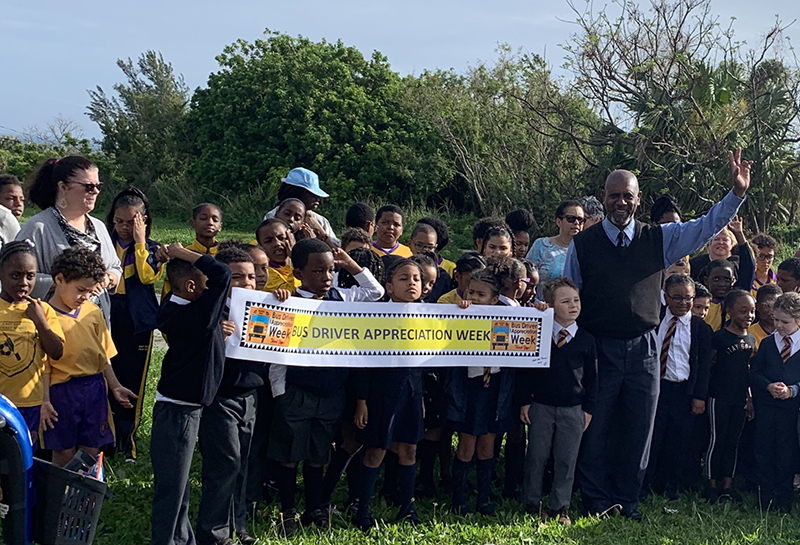 "This is the first time we have done this,' she continues, adding, "The whole school went to the bus stop to kick off the week."
The fact that EEP is situated on Grenadier Lane, about 100 yards north of the Eastern bus depot makes walking the entire school up to the entrance of the depot a pretty simple operation, but this takes nothing away from the warm sentiment this initiative expresses.
Students with Mr. Darrell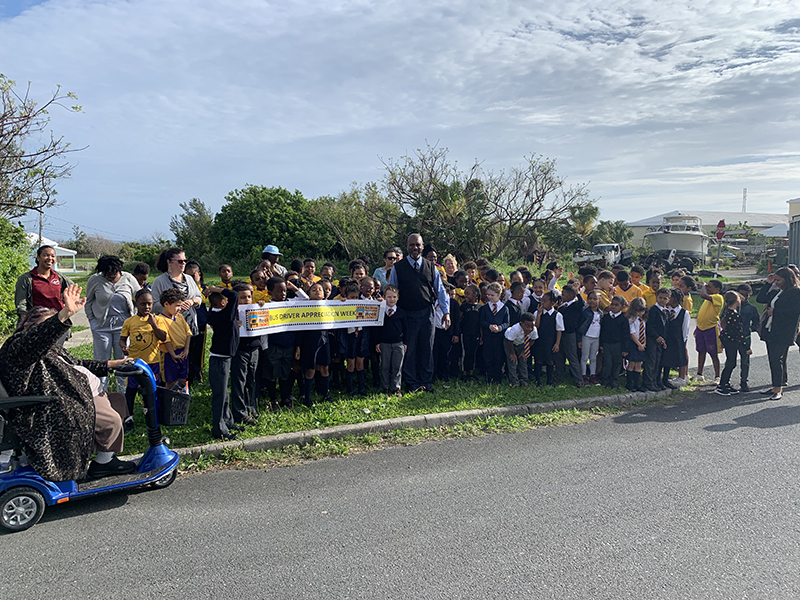 Besides, it's not over! This is Bus Driver Appreciation Week, not Bus Driver Appreciation Day! Principal Foggo outlines the plans for the rest of the week here: "Every morning we will put something nice for the drivers in their staff room.
"Every afternoon this week the bus drivers who drive our 3:45 p.m. buses will get a small goodie bag and a small thank you from the students for getting them to and from school safely. All staff is invited to show their thanks every day this week after school."
EEP students attend the Eastern Depot to show their appreciation for Bus Drivers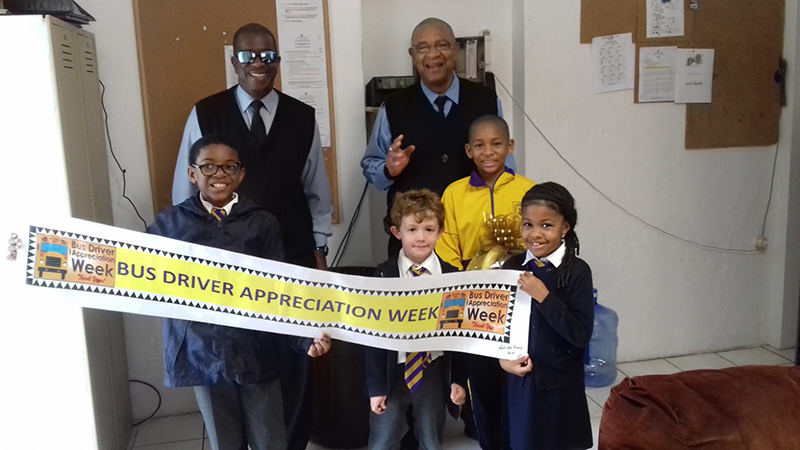 Now this is a really nice story, especially in light of the struggles being endured in both the Public Transport Board and the Ministry of Education spheres at the moment.
EEP's Bus Driver Appreciation Week is set to become an annual event, and Principal Foggo encourages her colleagues across the island to do what they can to show appreciation for the workers who make our communities tick.
Read More About