Violinist sisters Sari and Naphisa Smith are getting set to open for Red Priest in the Bermuda Festival this weekend.
A spokesperson said, "Instrumental music is a universal language that allows one to make up his/her own story – phrasing it in different ways, coming up with one's own words or pictures in the mind.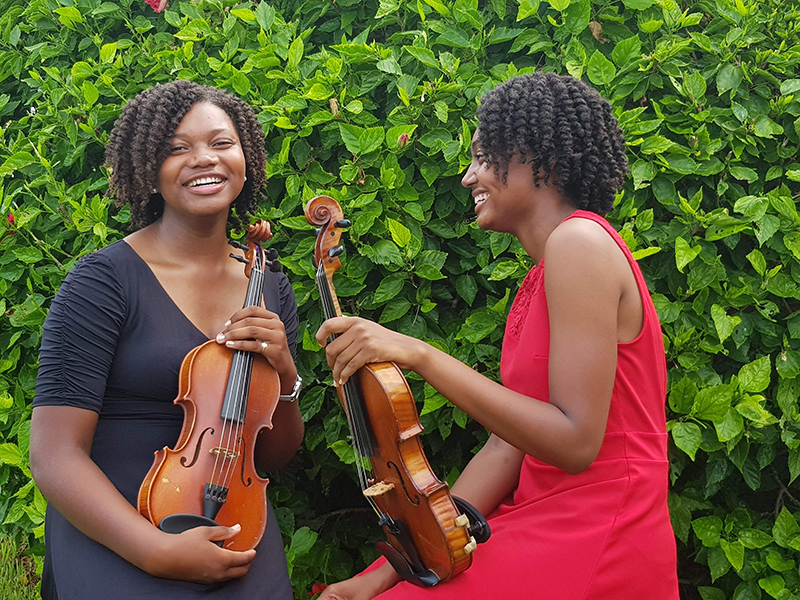 "When preparing for a concert, a musician has to spend several hours, days, and months practicing and fine tuning to give the audience an experience that will stay etched in their memory for some time. This is what sisters Sari and Naphisa Smith are hoping to do.
"They will perform this Friday and Saturday, February 21 and 22, as the opening act for international group Red Priest in the Bermuda Festival 2020.
"They are not new to the stage, having performed in the Joy to the World Concert and the Bermuda Festival On-Stage Competition in 2019. Naphisa is a 19-year-old Bermuda College student and Sari is a 15-year-old student who is home-schooled by her mom.
"Both girls began playing violin from the age of 4 years old, and continue to hone their skills at the Bermuda School of Music.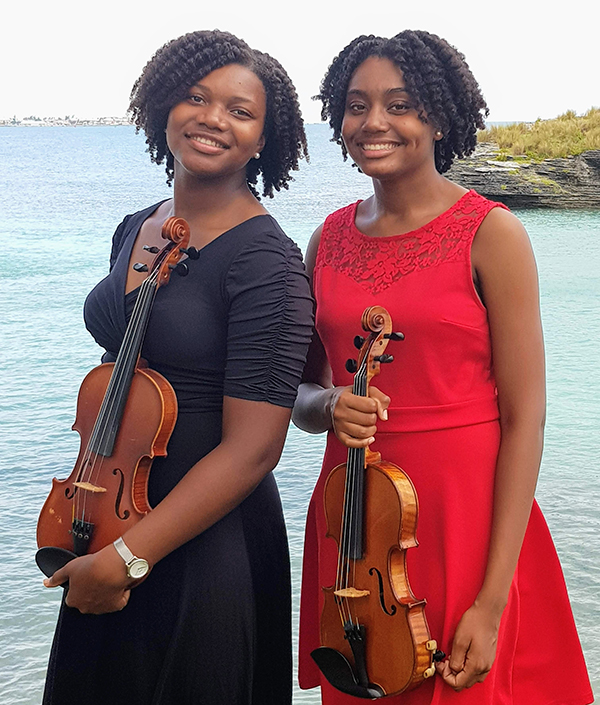 Sari Smith said, "The thought of performing before an audience is what drives me to practice every day. From the moment that Mr. David Skinner contacted us to ask if we would perform I have been practicing and mulling over what pieces will please the audience the most.
"It is my hope that those in attendance will appreciate the classical and contemporary pieces that we have prepared. My teacher Dr. LaTannia Ellerbe has helped Naphisa and me to prepare for this performance. I encourage people to support our local performers by attending the Bermuda Festival 2020.
"This is a great opportunity, because other than allowing us to be creative, we have the chance to inspire other young people coming behind us to explore their creativity – show up, be bold, and be different."
Tickets for the Red Priest performance are available on ptix.bm. For more information, follow the sisters' Instagram account.

Read More About
Category: All, Entertainment, Music, News