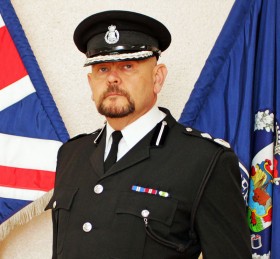 Assistant Commissioner of Police Martin Weekes has reminded the public of some of the requirements of the Shelter at Home Regulations, which will be in effect until May 2nd.
Mr. Weekes stated, "In relation to exercise residents are reminded that they are allowed one hour's exercise, no more than two persons together at a time, within a half mile radius of their homes between the hours of 7:00 am and 7:00 pm.
"This exercise should be taken on the roads and cannot include accessing Parks, Beaches or Railway Trails, all of which are deemed closed under the regulations.
"A number of individuals have had to be warned in recent times about staying off the railway trails during this period as being there, breaches the shelter in place regulations and you could find yourself being summonsed to appear before the courts.
"On another note, the current Shelter in Place regulations have resulted in fewer vehicles on the roads.
"Some drivers have taken this as license to travel at rates of speed that exceed the current speed limit.
"We remind you that the rules of the road still apply despite the current climate and the Bermuda Police Service Roads Policing Unit will be stringently enforcing those rules.
"We advise that you stay within the speed limit and exercise caution as you traverse the island's roadways, particularly as you approach the Vehicle Road Check Points located throughout the island and which are there to ensure the safety of all of us.
"Let's please show care and consideration for the frontline workers manning these checkpoints, and indeed for each other as more people use the roads for exercise due to the closure of the parks, beaches and railway trails.
"Please, let's avoid any untoward situations during these already stressful times."

As the island and world deals with the Covid-19 pandemic, we are doing our best to provide timely and accurate information, and you can find more information on the links below.
Read More About