St. Mary's College of Maryland announced that 5 of their sailing team members were elected to the All-MAISA team, including 3rd year Bermudian student-athlete, Chase Cooper. Each year the best sailors in each region/conference are recognized at the end of the Intercollegiate Sailing Association season.
This year the season was cut short on March 13th amid the coronavirus outbreak. 2020 was the first time in 85 years that the season and the Collegiate National Championships have been canceled. In their last regatta on March 1st, Chase and his team competed at the Georgetown Team Race regatta on the Potomac River. The Seahawks went 11- 4 in their races giving them second place behind Georgetown University.
The Middle Atlantic Intercollegiate Sailing Association [MAISA] covers the area between New York State and Virginia and includes the District of Columbia and parts of Canada. Hundreds of sailors compete on more than forty teams that travel across the conference and the country.
In an online post, the St. Mary's College Sailing Team posted the photo below, saying, "Congratulations to the Seahawks selected All-MAISA! Chase Cooper '21, Sophie Taczak '21, Ashley Wagner '20, Leo Boucher '22 with leader and Team Co-Capt Josh Paper '20 in the middle. [photo from Rose Bowl '20]."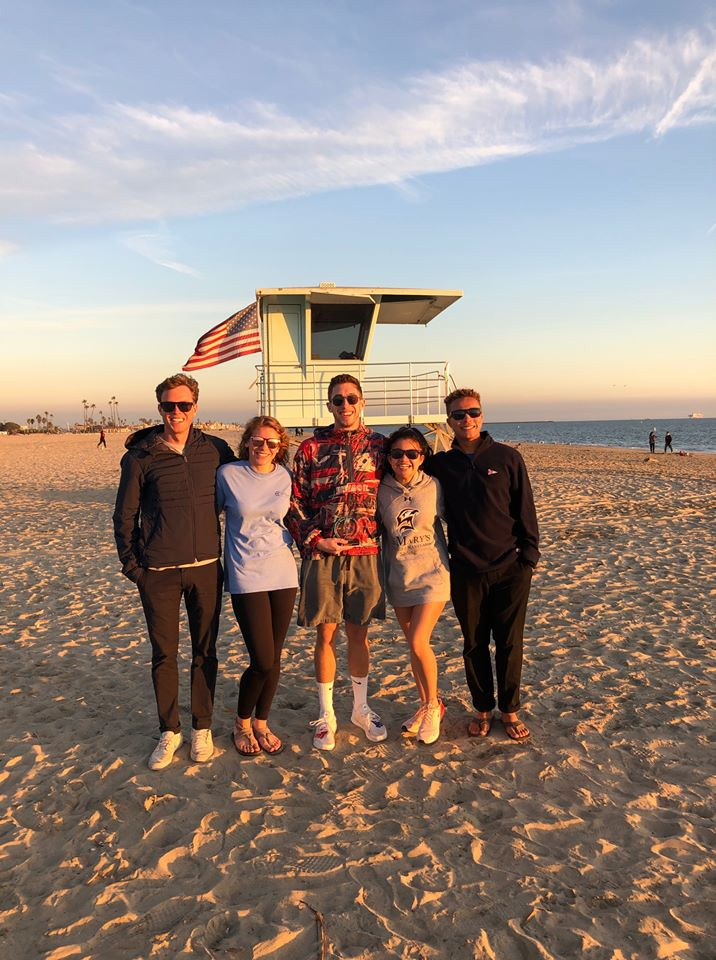 Read More About