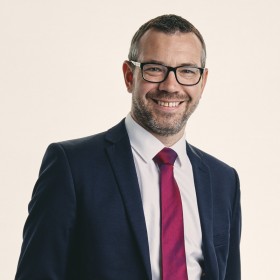 The WindReach Board of Directors has announced that the charity, which seeks to enrich the quality of life for individuals living with special needs, has "furloughed a number of employees as it seeks to navigate the uncertainty caused by the COVID-19 outbreak."
"The organization, which had 8 full-time employees prior to the announcement of the Government's shelter in place, will have less than 2.5 full time equivalents from May 1, until such time as the Government deems it safe to restart operations," a spokesperson said.
Board Chair, Stewart Ritchie stated: "With a significant number of donors supporting the 3rd Sector Coordinated Crisis Response and our fee for service revenue impacted by the closure of our premises to participants, the Board was left with little choice but to furlough employees.
"We have an exceptional and dedicated team at WindReach who provide vitally important services to our participants, but for many our therapeutic and recreational services are not considered to be essential. I want to personally thank each and every member of the WindReach team for their exceptional service and continued dedication, despite the current uncertainty."
WindReach provides a suite of services to the special needs community, providing therapeutic riding, adaptive sports, programming for adults coping with dementia and the life skills program.
Mr. Ritchie noted: "Our participants are amongst the most vulnerable in society, so we anticipate that our service provision will be restricted for some time. As a result, the Board decided that is was imperative that WindReach prepare for the future, when services can resume."
"This is a hugely uncertain time for a number of people, including those who benefit from the many services WindReach has to offer. We want to reassure all of our stakeholders that the steps we are taking today will ensure that we can continue to provide the top-quality therapeutic programming that we have done for the last 20 years in the future. WindReach will return.
"We will return when it is safe and responsible to reopen our doors. We will be here for the hundreds of our participants who heavily rely on the important services we deliver weekly. We will welcome everyone back to our facility. In the meantime, we can reassure everyone that we are taking all possible steps to ensure the safety and security of our property and equally as important, the health and wellbeing of our therapeutic animals."
"WindReach inspires, empowers and changes lives because of our incredible donor support. We remain open to donations and are beyond grateful for all the support we've received from our corporate and community donors. Supporting WindReach today allows us all to support the most vulnerable when they need us most, post-crisis. All funds received will be vested to restarting programming as soon as reasonably possible. Online donations can be made to WindReach's HSBC account 010-857621-001. For more information please email: windreach@windreach.bm
Frequent updates are available through our social media, Facebook and Instagram @WindReachBermuda.

As the island and world deals with the Covid-19 pandemic, we are doing our best to provide timely and accurate information, and you can find more information on the links below.
Read More About
Category: All