100 Women in Finance in Bermuda successfully hosted its first virtual event on May 18, sponsored by the Bermuda Business Development Agency.
A spokesperson said, "Hundreds of members across 100 Women in Finance's global finance network heard from Eva Yazhari, the visionary CEO of Beyond Capital, an impact investment organization which believes investing is a mindset that can inspire good and improve the lives of impoverished communities.
"During her digital discussion, Eva provided great insight on the power of socially-conscious investing for the greater good, along with financial and emotional returns.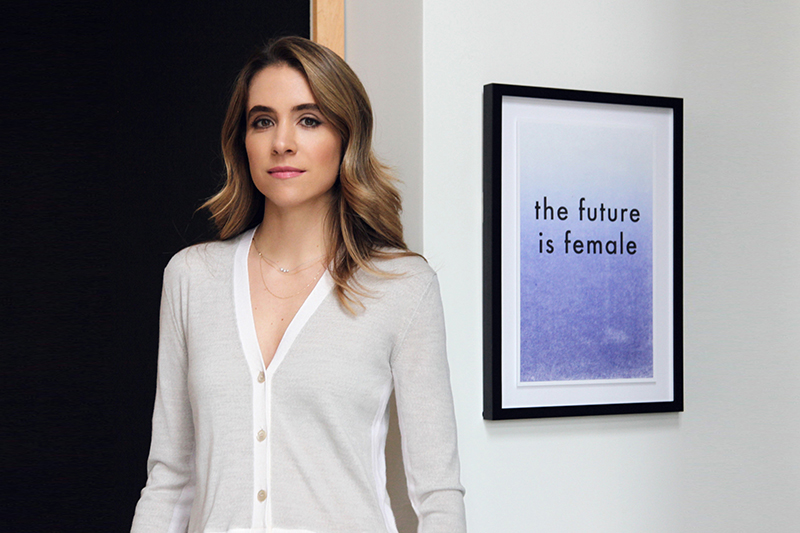 Alison Morrison, Managing Director & Founder of Bermuda Compliance Consultants Ltd. & Chair of the 100 Women in Finance Committee in Bermuda added: "We were delighted to welcome Eva to speak, not only to our local members, but also to several hundred members from around the globe using webinar technology. Eva engaged our membership with a lively and interesting discussion on how each one of us can make a difference with our investment portolio.
"During this time of uncertainty, it is clear that the lives of many will continue to be impacted. Eva helped us understand the importance of conscious leadership especially when faced with the difficult times the COVID-19 pandemic bring us."
Eva Yazhari, CEO & Co-Founder of Beyond Capital added: "I left the hedge fund industry over 10 years ago to found an impact investment fund, Beyond Capital. I am deeply inspired by the work we have done to demonstrate the power of impact investing. It was a pleasure to share my perspective and life's work with the 100 Women in Finance network. The level of interest and engagement from members indicates that socially responsible investing is not a trend – it's here to stay.
"Through this event, I hope to spark a conversation around aligning money with values, and to inspire members to practice wealth consciousness. As women in finance, we are well-positioned to affect change in our industry. It all starts with recognising the good your money can do for our community, planet, and beyond!"
The spokesperson added, "100 Women in Finance is a global network of professionals in the finance and alternative investment industries working together to empower women at every stage of their careers. Through peer engagement, philanthropic and educational initiatives, the organisation has grown to more than 15,000 members globally. Approximately 250 of this number make up the Bermuda membership, who are making connections and creating opportunities that help to advance careers and strengthen our fields of expertise.
"To learn more about the benefits of membership or to become a member of the 100 Women in Finance community, please visit the website to register."
Read More About