The Bermuda Fudge Co has launched its 'Sweet Sundays' initiative at Dockyard, where fudge can be purchased by visiting their online shop for curbside pick-up or local delivery, or directly at the kiosk from 12.00pm to 5.00pm.
A spokesperson said, "Since the launch of Bermuda Fudge Co in 2014, this year, 2020, was to be the year when all the kinks and wrinkles had been sorted out and bumper cruise ship passenger numbers were truly going to make for a sweet year. As the saying goes 'best-laid plans of mice and men often go astray.'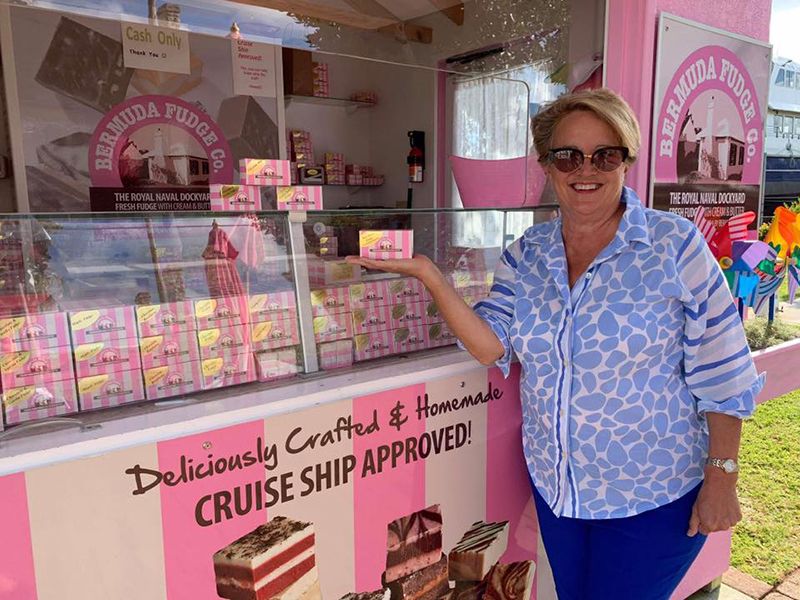 "The Covid-19 'Shelter in Place' sent gloom and doom around the world, and a little fudge business in the Royal Naval Dockyard in Bermuda was no exception. Sarah Burrows, the owner of Bermuda Fudge Co, dug deep into her entrepreneurial spirit and thought this too shall pass; we never go into a storm and come out the same.
"Now with the seas hopefully settling and the rainbow starting to form, Bermuda Fudge Co thought 'how do we make things just a little sweeter?'
"Sarah reached out to Ben Jewett and Ed Barnes of Mad Hatters and asked if they would like to add fudge to their curbside menus. She sent some samples and Bermuda Fudge is now on the menu in limited flavors: chocolate, peanut butter and chocolate, and chocolate mocha.
"It is a marriage of amazing dinners and a decadent dessert – which just happens to be gluten free.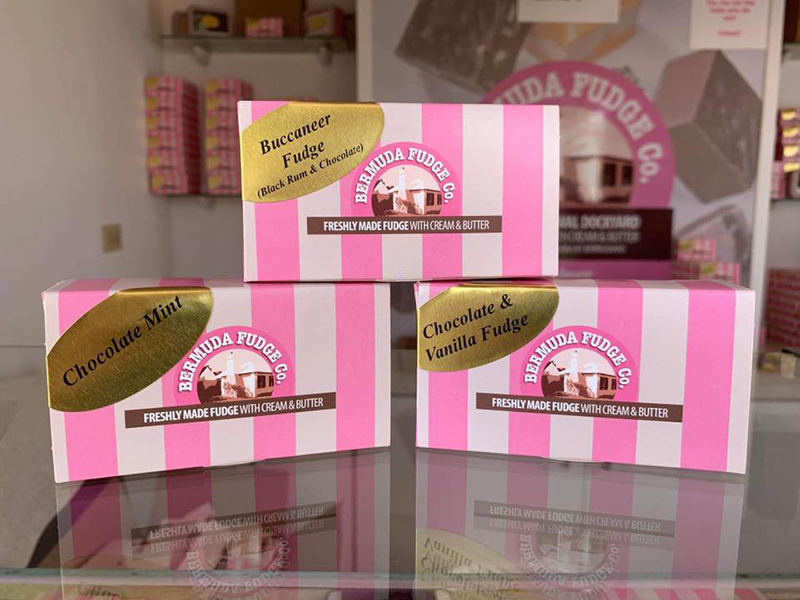 "As part of #ChooseBDA, The Bermuda Fudge Co. is pleased to support this initiative by launching 'Sweet Sundays' from 12.00pm to 5.00pm in the Royal Naval Dockyard, where the fudge can be purchased by visiting either their online shop at bermudafudgeco.com for curbside pick-up, local delivery or purchasing directly at the kiosk.
"All online orders for curbside pick-up must be placed by midnight on the Saturday prior. Unfortunately, we will not be able to provide fudge sampling at this time. Please remember to wear a face mask when at the service counter and observe physical distancing.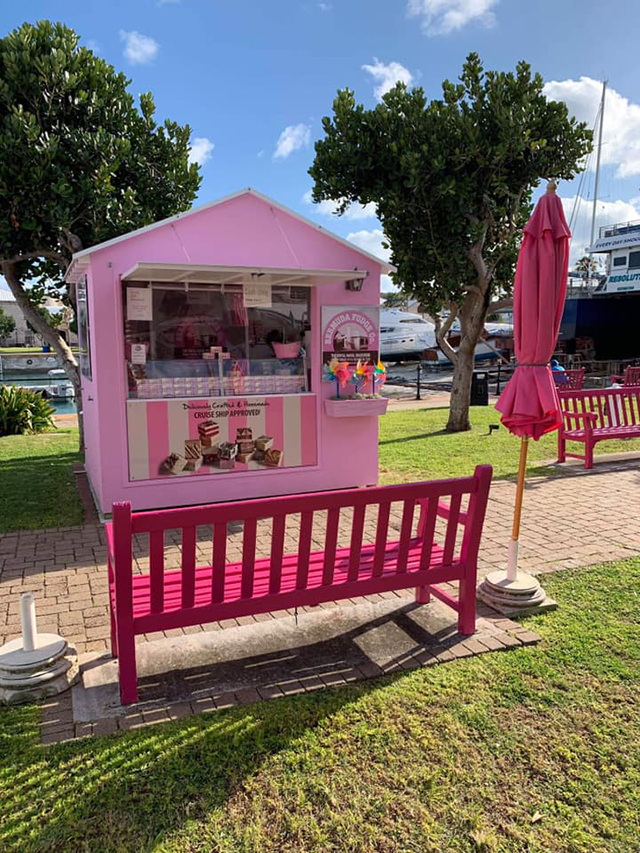 "Bermuda Fudge Co will be offering a 19% discount on all purchases until we reach Phase 4; in addition, Mad Hatters will also be providing a few gift certificates for a random draw to sweeten the deal for a lucky few customers.
"If you are interested in having Bermuda Fudge Co. products into your restaurant or store, please contact Sarah Burrows on Mad Hatters telephone number 441-297-6231 or website or on Bermuda Fudge Co. telephone number 441-537-3734 or website."
Read More About
Category: All, Business, Entertainment, News