In response to the current Covid-19 pandemic, the BF&M 'No Limits' Sailing Programme has shifted to virtual learning.
A spokesperson said, "Endeavour Community Sailing, a non-profit dedicated to engaging youth from diverse backgrounds across Bermuda in hands-on, experiential learning through sailing has shifted in response to the current Covid-19 pandemic to offer virtual learning to children with autism.
"With many educators adapting ways to provide learning opportunities for their students, Endeavour has embraced online learning to engage with students on the Autism Spectrum at five of the island's public schools as part of the BF&M No Limits Sailing Programme. Autism Spectrum Disorder [ASD] is a complex neurobehavioral condition that includes impairments in social interaction and developmental language and communication skills.
"The BF&M No Limits Sailing Programme offers Science, Technology, Engineering, Arts and Math [STEAM] through experiential learning activities for students on the Autism Spectrum as a form of recreational therapy that allows them to learn about wind awareness and weather, buoyancy and sailing fundamentals in a safe and fun learning environment at their own pace and comfort level.
"The programme was piloted during Autism Awareness Month in April 2017, and quickly became one of Endeavour's core programmes that leverage sailing as an effective tool for inspiring a lifelong appreciation for learning and improving access to sailing for youth from different backgrounds across Bermuda."
Tristan Loescher, Endeavour's West Programme Manager said "We are grateful to work with the teachers and the schools who have been instrumental to the success of the programme since its inception, but especially during these challenging times. So much of the success of the BF&M No Limits Sailing Programme is a result of the commitment from dedicated teachers who contribute their time and energy to make this programme happen. We are also thankful for the students' families for their cooperation and engagement."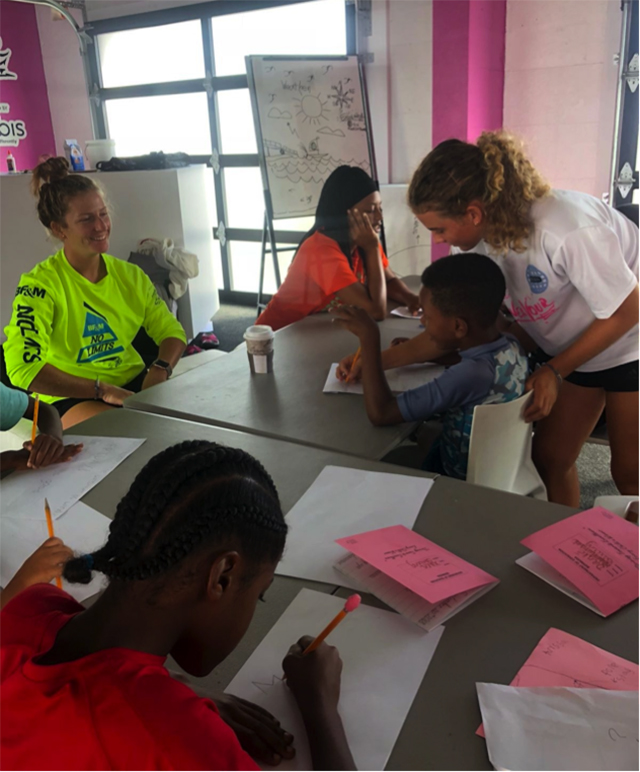 "The feedback from teachers and students' families has been overwhelmingly positive with students making huge strides in their personal development during their participation in the programme. That's why it was imperative that the non-profit educational sailing organisation looked for new ways to continue to deliver the programme, which runs in April and September.
Jennifer Pitcher, Endeavour's Community Engagement, Development & Partnerships Manager said "When the news of Shelter in Place was announced, we considered what resources would deliver the most value to the young people who engage in Endeavour's programmes. After careful consideration and consultation with ASD teachers, it was determined that we would create a virtual learning curriculum to offer a series of hands-on activities that students could do at home that relate to what they would learn if they were physically at Endeavour."
"Endeavour instructors are working closely with the ASD teachers to engage students in experiential learning designed to cater to their individual learning needs with activities they can complete at home with their families. Endeavour instructors worked together to create a series of interactive videos and educational activities for different groups of students at Paget Primary, Prospect Primary, West Pembroke Primary, Dellwood Middle School and The Berkeley Institute.
"For students' ages 6-10 years old at Prospect Primary, Paget Primary and West Pembroke Primary their first activity focused on how to identify different types of weather and what type of weather is ideal for sailing along with video instructions on how to create a "Tornado in a Jar". For older students at The Berkeley Institute and Dellwood Middle School, Endeavour is delighted to join teachers and engage students in interactive learning via video calls.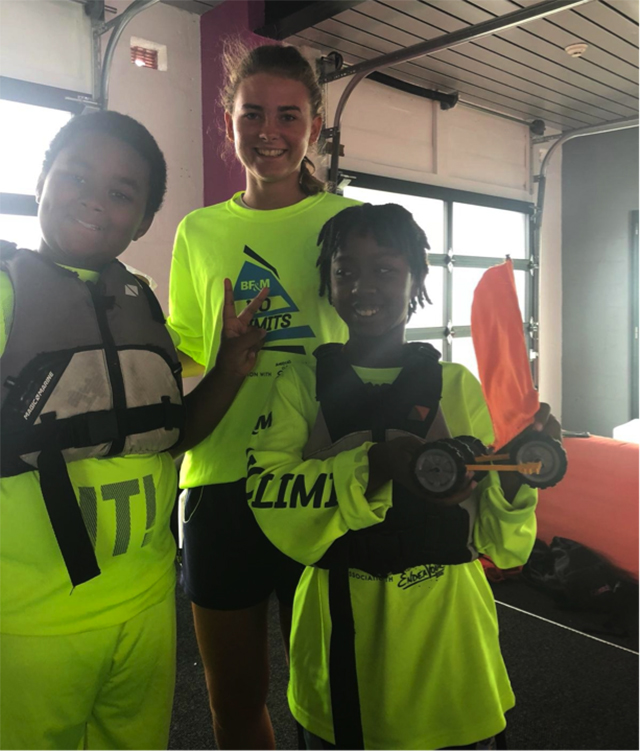 John Wight, Group Chairman and CEO of BF&M Limited, commented: "We at BF&M are delighted to see that engagement levels and positive interactions between our No Limits sailors and the Endeavour team are continuing, despite the challenges brought by Covid-19. We never cease to be impressed by the commitment and resourcefulness of the team."
Ashleigh Lowe, ASD Teacher, The Berkeley Institute stated "The Endeavour team has developed a sense of community amongst teachers, students, and their families. We work closely together to ensure that students receive the most out of the experiential learning activities. Even in our virtual learning environment, the Endeavour team has provided STEAM activities that stimulate high levels of student engagement, increase student confidence, and willingness to perform new sensory tasks. The Endeavour programme continues to be extremely beneficial and has had long-term positive impacts on the Berkeley ASD students. The ASD Team at Berkeley is sincerely grateful for their hard work and continuous commitment to our students."
Tom Harcombe, Endeavour's East Programme Manager stated, "Endeavour is as dedicated as ever to connecting with Bermuda's youth through hands-on learning that builds confidence and develops skills. It has been an inspiring and humbling experience to come together and engage with teachers, students and their families who are surmounting a range of difficulties to support each student's learning journey."
Mr. Harcombe added, "it has been a great way for students, teachers and our Endeavour instructors to feel connected through learning during these uncertain and challenging times. It has been incredible to see how excited the students are to engage in the activities with our Endeavour team."
Moriah Wheddon, Endeavour's West Programme Instructor stated, "We love reuniting with the students who participate in the BF&M No Limits Sailing Programme. It is amazing to see the kids' faces light up when they recognise us as we have developed positive relationships with them during their time at Endeavour."
Ms. Pitcher added, "We're especially appreciative of our donors and supporters for believing in Endeavour's mission and supporting the transformative work we do with Bermuda's youth. We are deeply grateful to BF&M and Endeavour's lead founding partner Orbis for their generous support which makes our work possible and enables us to continue the work we love that is making a positive impact in our community."
"Learn more about Endeavour Community Sailing here."

As the island and world deals with the Covid-19 pandemic, we are doing our best to provide timely and accurate information, and you can find more information on the links below.
Read More About
Category: All