WindReach Bermuda has partnered with Jessica Lewis to host the "Rolling For WindReach", and is asking for people to donate in support of this fundraising event.
A spokesperson said, "WindReach Bermuda has teamed up with Bermuda's two-time Paralympian Jessica Lewis to host a special sports challenge! Everyone is invited to roll, walk, run, row, swim or cycle in support of Jessica as she "Rolls for WindReach". On July 18th, Jessica will push 13.1 miles [a Half Marathon!] starting at 8:00am and is asking for people to donate in support of WindReach."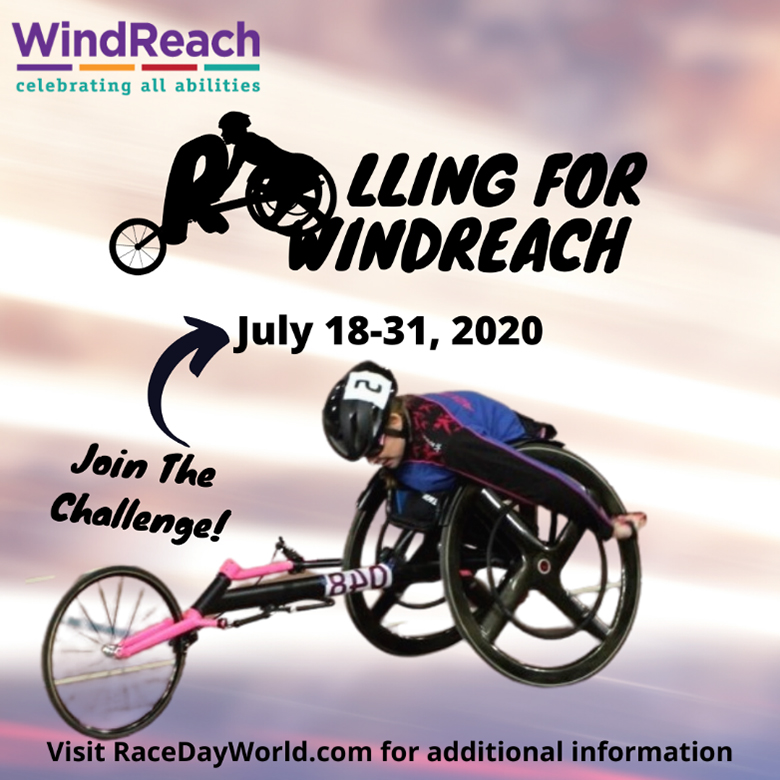 Ms Lewis stated, "WindReach inspired me to go after the Paralympic Dream, and I am thrilled to be able to give back to such an amazing organisation!"
"This virtual event is open to local and international sports enthusiasts. Supporters are encouraged to sign up on our event page at RaceDayWorld.com by using the search 'Rolling for WindReach'.
"Individuals can donate directly via the DONATE button or register for the challenge and become a Participant and complete any distance and activity that suits their ability level. The Rolling for WindReach challenge is open until July 31, 2020. Participants can also log their daily results on the website and garner support from their personal network of friends and family.
Tina Nash, Executive Director for WindReach shared, "We are so very thankful that Jessica approached us with this exciting idea to assist us with our fundraising efforts. Jessica's desire for others to experience the physical, cognitive and emotional benefits of participating in our therapeutic and educational programmes speaks volumes to the positive and long-lasting impact that she experienced as a participant."
 BNV Sports interview with Jessica Lewis held last month:
Ms Nash continued, "By providing a variety of therapeutic and educational programmes, WindReach works to enrich the lives of people living with complex special needs.
"Whether it's working with Older Adults living with Alzheimer's or Dementia through our Adult Day Programme, challenging people living on the Autism Spectrum through our Life Skills/Occupational Therapy Programmes or offering challenging experiences and connections through our Therapeutic Riding Programme, WindReach has been working to support people of all abilities to live their best lives for over 20 years!"
"Event participants are asked to share their experience on our Facebook page which can be found at @WindReachBermuda and use the hashtag #RollingForWindReach. Portions of Jessica's experience will be live streamed on Facebook starting at 8:00 am on July 18th.
Ms Lewis commented, "During these challenging times and being separated by social distancing, let's all be united in a common cause! Anything can be started by one person but by coming together we can reach further and achieve so much more".
"All funds raised will directly support the Therapeutic & Educational Programmes provided by WindReach that help to enrich the quality of life of individuals living with special needs."

Read More About