The Directors of WindReach have announced the appointment of Jessica Lewis to the Board, noting that the Paralympian and Parapan record holder is their "most high-profile alumna."
A spokesperson said, "The charity celebrates all abilities and exists to support and enrich the quality of life for those with special needs. Ms Lewis, who has represented Bermuda at the Paralympic Games, World Championships and Parapan American Games, is WindReach's most high-profile alumna."
Board Chair Stewart Ritchie said: "We're delighted to welcome Jessica to the board. As a past participant in our programmes she brings a unique perspective to the board."
File photo of Jessica Lewis in action: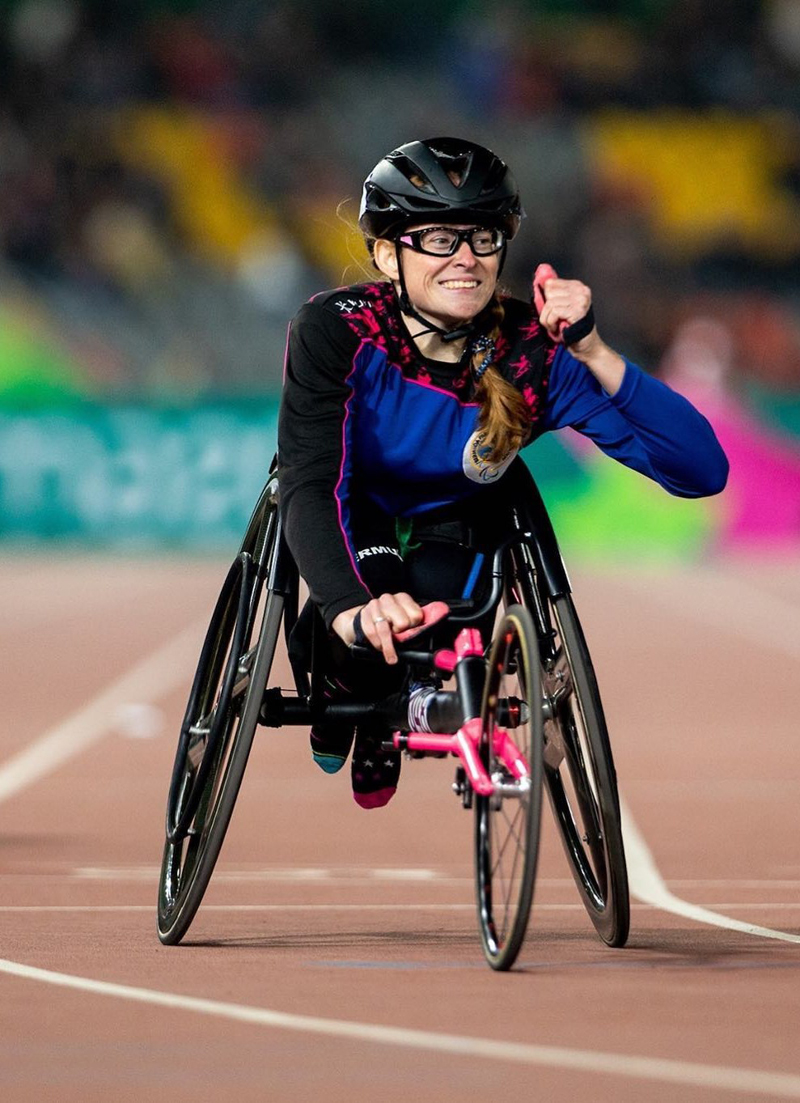 Ross Webber, Deputy Chair and head of WindReach's nomination's committee said: "Jessica is an exceptional addition to the WindReach board. Her practical knowledge of the special needs community, as well as the opportunities that a facility like WindReach can provide, offers tremendous perspective and are an asset to the board. It also helps that she's an incredibly nice person with a great sense of humour."
Ms. Lewis commented: "WindReach is an incredible place that holds a special place in my heart. Without the organization I would not be where I am today, not only as an athlete, but as a person with a disability. WindReach and their staff showed me that I could achieve anything I set my mind to. I am thrilled to be able to continue my relationship with them in this new capacity as a board member."
"Jessica's appointment is particularly poignant as she replaces Lorraine Cooper-Lewis." Mr Ritchie added: "Lorri had given countless years of enthusiastic, insightful and extremely productive support to the board and it is fitting she passes the torch to Jessica. On behalf of the whole board, I express our heartfelt gratitude and look forward to her continued contribution to WindReach as a volunteer."
Ms Lewis winning the gold medal at the 2019 Parapan Games, one of her many international victories:
Mr Webber added: "Jessica's appointment builds on the steps we have taken to ensure our board is reflective of the community we represent. We are committed to embracing diversity and inclusion in all forms.
"We demonstrate this with specific and deliberate action and not just rhetoric. We continue to refresh our board and we are always interested in people who are willing to contribute."
Read More About