Somerset defeated St. George's in the Ocean View Golf & Country Club fourth Annual Cup Match Golf Tournament.
A spokesperson said, "In fine form Somerset took the honors on Sunday at the Ocean View Golf & Country Club.
Somerset Team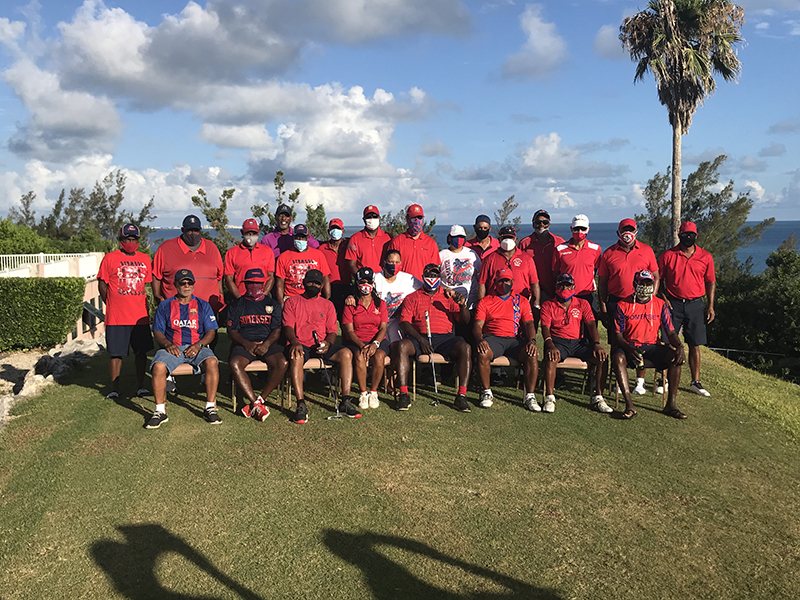 "With a field of 44 golfers all turned out displaying their favorite Cup Match colors for the 4th Annual Golf Classic. This year managed to be the best year ever having the captains of the cricket classic Jordan DeSilva and Lionel Cann participating in the golf match.
"Captains for golf were Kavon Trott [Somerset] and Derrick [Nails] Douglas [St George's].
"The weather was pristine and the golfers were geared up for the big day exchanging banter and challenges throughout the match.
St. Georges' Team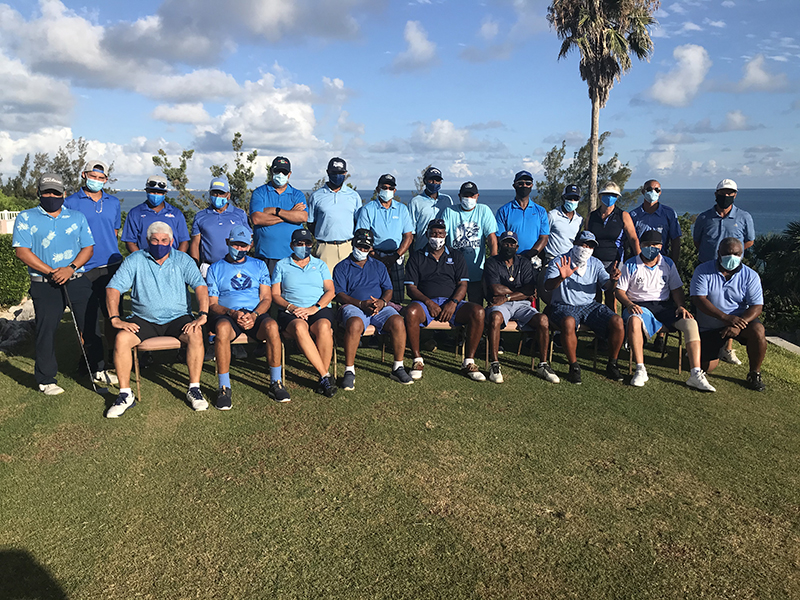 "The event saw quite a few sportsman exchange their regular sporting equipment for golf clubs displaying their vast versatility namely: Gary Brangman, Dwayne Sluggo Leverock, Delyone Borden, Sammy Robinson, Darrin Lewis, Kyle Lightbourne, Mark Beaver Ray.
"This year had the first ladies team consisting of Thalia Lightbourne, Ann Symonds, Linda Perry, and Tracy Nash.
"Once the tournament was complete, the excitement carried on into the clubhouse for lunch and a prize presentation which was attended by the Cup Match coaches Wendell Smith [St. George's] and Jeff Richardson [Somerset] along with the Presidents of each club Neil Paynter [St. George's] and Vershaun Blanchette [Somerset]
Cup Match Captains – Jordan DeSilva [left] – Lionel Cann [right]
"The current circumstance of Covid 19 did not deter the phenomenal day with all exercising necessary restraints and the wearing of masks.
"At completion Ocean View Golf were pleased to host so much energy and entertainment particularly at this time when the Cup Match Classic had to be cancelled.
"Brian Morris, the assistant golf professional O J Pitcher, and their team worked tirelessly to ensure that this tournament was a great success.
"Unfortunately, the Head Professional Brian Morris who initiated this event four years ago was unable to be in attendance and was sorely missed.
Jordan DeSilva, Kavon Trott [Somerset golf captain], Derrick Douglas [St Georges' captain]. Lionel Cann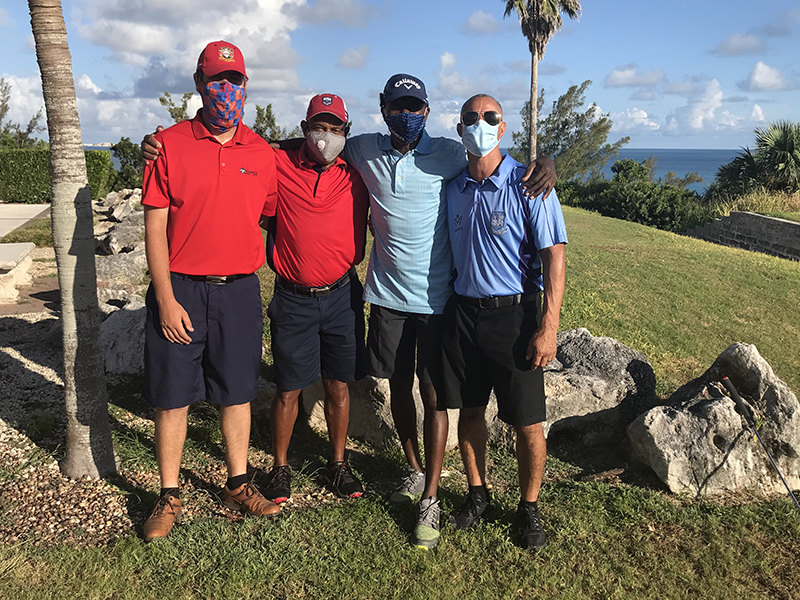 Closest To The Pin:
Ladies #2 – Thalia Lightbourne
Ladies #11 – Tracy Nash
Men #7 – Jeff Richardson
Men #9 – Michael Tucker
Men #16 – Eugene Smith
Men #18 – Leroy Robinson
Best Dressed:
Ladies – Linda Perry
Men – David Patterson
Kavon Trott and Derrick Douglas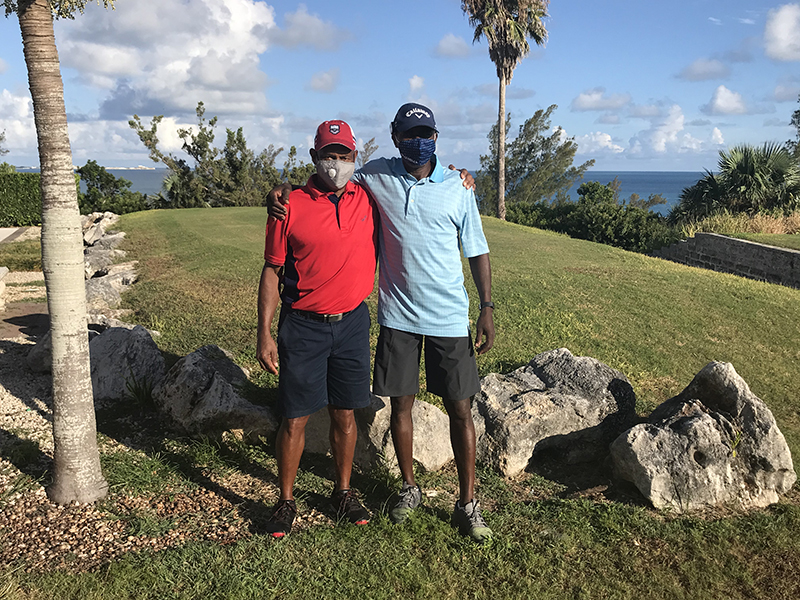 "The final score had a mere difference of only 4 points with Somerset finishing with 444 while St George's ended with 440.
"All in all, it was a spectacular occasion and most memorable.
"At Ocean View, we are recognizing our history while creating our own.
"From the Ocean View Golf and Country Club team Happy Holidays Bermuda and Stay Safe."

Read More About