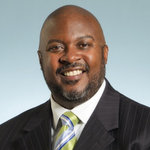 Premier David Burt today [Aug 13] announced the appointment of MP Jamahl Snaith-Simmons as Chairman of the Bermuda Economic Development Corporation [BEDC].
Premier Burt remarked, "As we have successfully navigated the COVID-19 pandemic, we must now focus on successfully navigating the tough economic times ahead.
"As a government we have long believed that entrepreneurship is key to not only creating new opportunities for Bermudians and have worked to break down the barriers and red tape that have for many years, restricted entrepreneurship to a select, often privileged few.
"With the economic challenges ahead, we need strong leadership focused on delivering for Bermudians."
"Today, I'm pleased to announce that MP Snaith-Simmons has agreed to assume leadership at the BEDC. He will stand down as Jr. Minister to focus on this role, and I appreciate the excellent work performed by DCI under his leadership during his time in that role and in particular during the initial months of the COVID-19 pandemic."
"MP Snaith-Simmons has previous experience with the BEDC having held responsibility for that entity during his time as Minister of Tourism and Economic Development.
"In that role he spearheaded moves to expand access to capital, develop incentives for new entrepreneurs, develop cooperative economics in Bermuda and led the creation of that agency's Summer Student Entrepreneurship Programme that provided employment for Bermudian youth, while instilling the spirit of entrepreneurship into a new generation.
"I anticipate that under his leadership at the BEDC, we will see further innovation and progress."
MP Snaith-Simmons said, "To address the system of inequality and expand opportunities in Bermuda, it is essential that we not only break down the institutional impediments and red tape towards entrepreneurship but we must also cultivate and encourage the spirit of entrepreneurship within Bermudians.
"The worst is yet to come, economically, but, that's why we need the BEDC now more than ever to create jobs and opportunities for Bermudians. I gladly take on this challenge and look forward to once again working with the hardworking team at the BEDC."
Premier Burt said, "I am grateful to Mr. Neville Grant, the outgoing chair of the BEDC and appreciate him continuing to provide his experience and expertise to the BEDC as Deputy-Chair."
Read More About